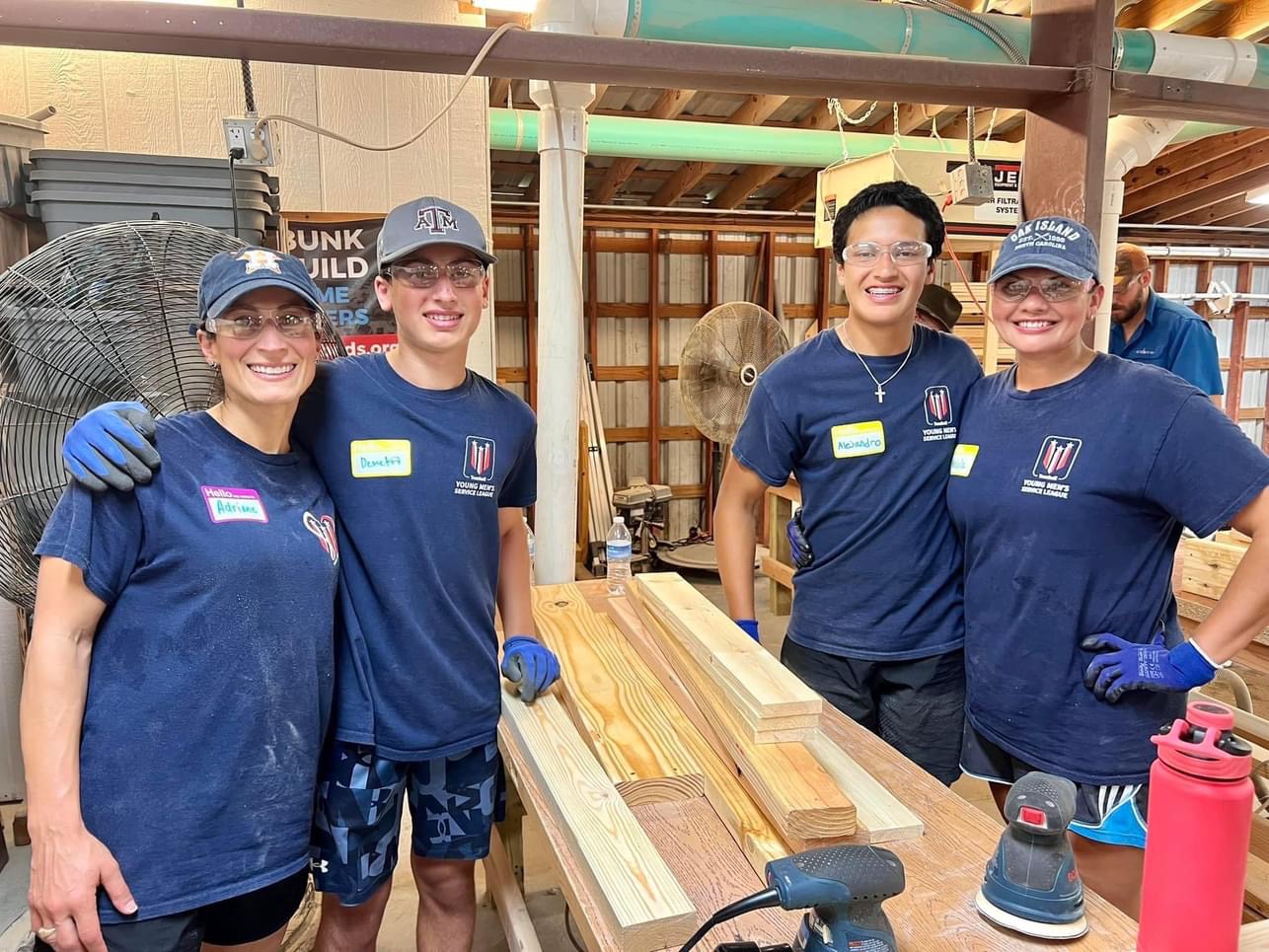 Non-Profit
Young Men's Service League Tomball Builds Beds for Kids in Need
June 27 2023
---
On June 25, several mother-son duos from the Young Men's Service League - Tomball chapter rolled up their sleeves to help build beds for children in our community through the North Houston chapter of Sleep in Heavenly Peace (SHP).
Sleep in Heavenly Peace is a national non-profit with chapters across the country. SHP is powered by volunteers dedicated to building, assembling and delivering top-notch bunk beds to children and families in need. Answering the call to a national problem, SHP believes that a bed is a basic need for the proper physical, emotional, and mental support that a child needs.
The North Houston chapter of SHP is a 100% volunteer organization. Donations stay in our community and serve children right here. All funds are used to build and deliver SHP's fully furnished beds to children in need so that "no kid sleeps on the floor in our town." Expenses include tools, lumber and hardware for Build Days and new mattresses, bedding and pillows for deliveries. In addition to volunteering, community members can make bedding donations directly and drop them off at Northwoods Presbyterian Church, located at 3320 Cypress Creek Pkwy, Houston TX, 77068.
The Young Men's Service League (YMSL) is a non-profit national organization. Members of YMSL are moms and their teenage sons who volunteer together to serve their local communities during his four years of high school. YMSL currently represents over 10,400 moms and 11,500 young men as part of more than 130 chapters across 18 states, including the YMSL Tomball chapter. The Tomball chapter has approximately 47 sons and 46 moms, most of whom attend Tomball Memorial, Tomball High, Concordia, Cypress Christian, or Homeschool.
YMSL offers moms service opportunities and time together with her son(s) to grow their relationship and to instill in him a heart of service to last a lifetime. In addition to service, as part of its four-year comprehensive program, YMSL teaches leadership and life skills to develop our young men to become the capable, confident, and compassionate leaders of tomorrow. To learn more about YMSL Tomball, please visit their website.
Sources: SHP and YMSL Tomball
« BACK TO NEWS
---
LATEST NEWS
V
All
Food & Beverage
Food & Dining
Shopping
Weather
Development
Dining
Government
Home & Garden
Lifestyle
Outdoors
Pets
Transportation
Community
Non-Profit
Sports
Education
Health & Science
Religion
Groups
Entertainment