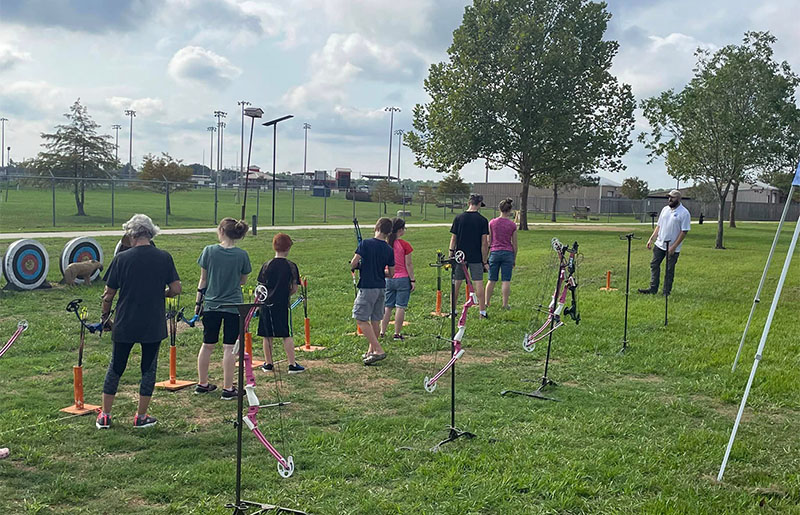 Entertainment
Summer Fun with Harris County Precinct 3 Parks Programs
May 31 2023
---
Make the most of your summer and enjoy some outdoor fun in the sun! Explore the beauty of nature with Precinct 3's park programs. Register now and view even more programs scheduled throughout the month of June at www.pct3.com/parks and click on Upcoming Park Programs.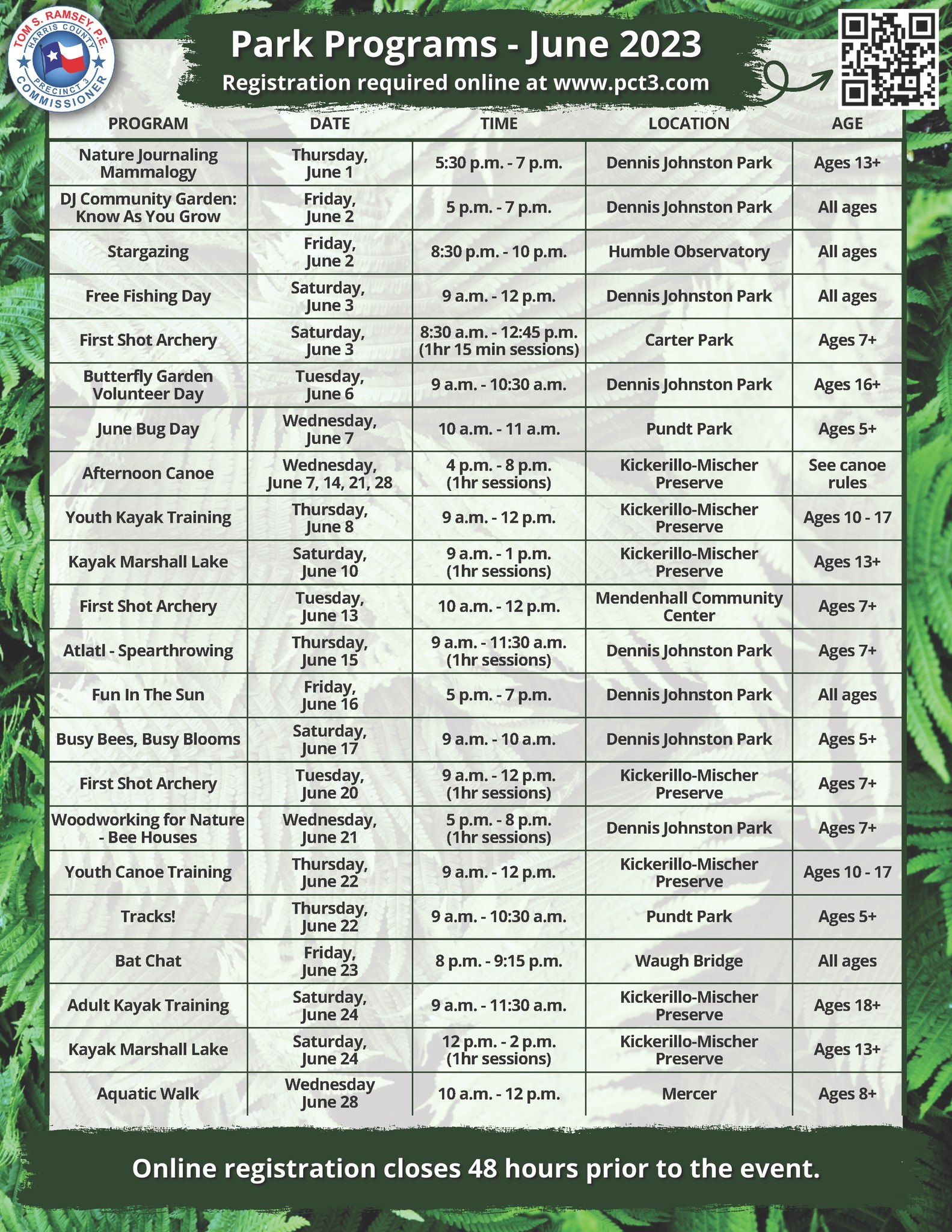 ABOUT PRECINCT 3
Commissioner Precinct 3 is led by Tom Ramsey. Under the new map, Precinct 3 now spans as far west as Cypress - as far north as Tomball and Huffman - and as far east as Crosby. Responsibilities for Commissioner Ramsey's office include approximately 47% of all unincorporated Harris County, 6,750 lane miles of roadway, 69 parks, 10 Community and Nature Centers, and 9 hike and bike trails, including the nation's longest urban-forested corridor - the Spring Creek Greenway.
Precinct 3 is also proud to be home to, and partner with, 14 school districts, 11 cities, 203 municipal utility districts, and approximately 1,000 neighborhoods.
« BACK TO NEWS
---
LATEST COMMUNITY NEWS
V
All
Development
Dining
Government
Home & Garden
Lifestyle
Outdoors
Pets
Transportation
Community
Non-Profit
Sports
Education
Health & Science
Religion
Groups
Entertainment