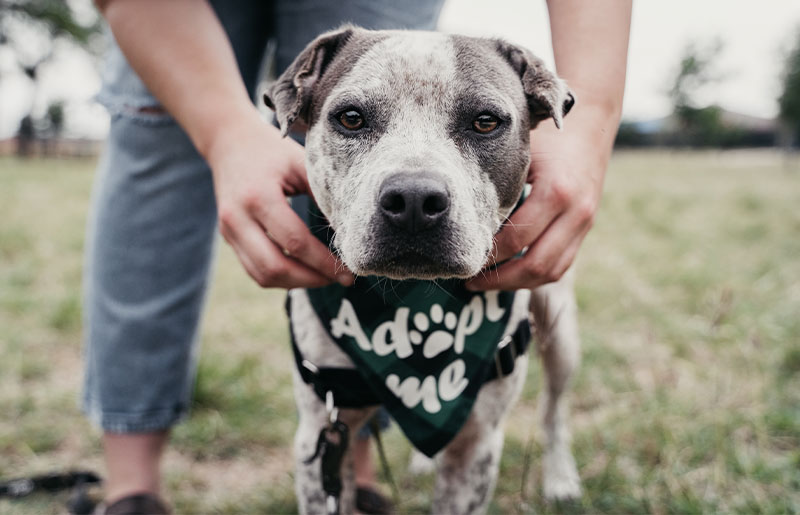 Community
BARC Clears Shelter of Distemper, Resumes and Expands Regular Intake
March 31 2023
---
BARC, the City of Houston's Animal Shelter and Adoption Center, has officially cleared the shelter of distemper and will resume public dog intake beginning Saturday, April 1, 2023. All dogs formerly in quarantine have received a negative distemper test, officially clearing the shelter of the disease and paving the way for public intake appointments to resume.
In addition, in response to an increase in calls for service and to further address its commitment to public safety, BARC will be expanding the amount of intake appointments available daily. Appointments will also be opened up from two- to four-weeks allotments at a time, further allowing the public more opportunities to schedule an intake appointment. No appointments will continue to be needed for sick, injured, or fading animals. Learn more about scheduling an intake appointment at BARC: houstontx.gov/barc/turning_in_a_pet.
"I thank the BARC employees for responding to this in a swift and responsible manner. If not for their immediate implementation of disease control protocols, this outbreak could have been much worse and spread beyond the shelter. We are also grateful to the many volunteers, rescue groups, and foster families who help care for shelter pets and provide them with new homes daily, and who worked alongside our team throughout this entire process," said Mayor Sylvester Turner. "In 2022, Animal Enforcement Officers received 55,129 calls for service, an increase of more than 8,000 from 2021. This rise in call volume is indicative of the rising needs of our community, and I'm again proud of BARC for being proactive and expanding intake appointments to further address the stray animal crisis in Houston."
On Thursday, February 23, BARC medical staff immediately tested a dog on property after it showed signs of distemper, and, per a BARC veterinarian's direction, immediately euthanized the dog to prevent the spread of disease to other shelter animals. The veterinarian's assessment was confirmed days later as the shelter received a positive distemper test result for the animal. In response, BARC temporarily suspended public dog intake appointments and activated quarantine protocols. Throughout this period, BARC continued to accept sick, injured, or fading animals, and Animal Enforcement Officers responded to calls for service at this time. All other operations, including public adoptions, continued without impact.
Distemper is an ever-present concern in communities with large populations of stray animals and affects certain mammals, excluding humans and cats. BARC urges pet owners to stay up-to-date on all pet vaccinations, which is the best way to prevent canine distemper. The canine distemper vaccine is included in a combination vaccine (sometimes abbreviated DAPP, DA2PP, or similarly) that also protects dogs against some other common canine viruses. Visit BARC's low-cost wellness center to learn more at houstontx.gov/barc/wellnesscenter.
About BARC
BARC is open from noon - 5 p.m. every Tuesday - Sunday at 3300 Carr Street. There are many other ways to get involved to help the life of a shelter pet, whether through fostering, volunteering, or donating. Visit houstontx.gov/barc/get_involved to learn how to get involved.
BARC, the City of Houston's Animal Shelter and Adoption Center, takes in more than 25,000 animals annually regardless of behavior, breed, or medical condition. BARC works each day to improve Houstonians and their pets' health and safety by pioneering programs such as low-cost and no-cost spay/neuter services, mobile adoptions, transfer/rescue partnerships, and community outreach.
Visit houstonbarc.com or Facebook.com/BARCHouston for more information.
Source: City of Houston
« BACK TO NEWS
---
LATEST NEWS
V
All
Food & Beverage
Food & Dining
Shopping
Weather
Development
Dining
Government
Home & Garden
Lifestyle
Outdoors
Pets
Transportation
Community
Non-Profit
Sports
Education
Health & Science
Religion
Groups
Entertainment