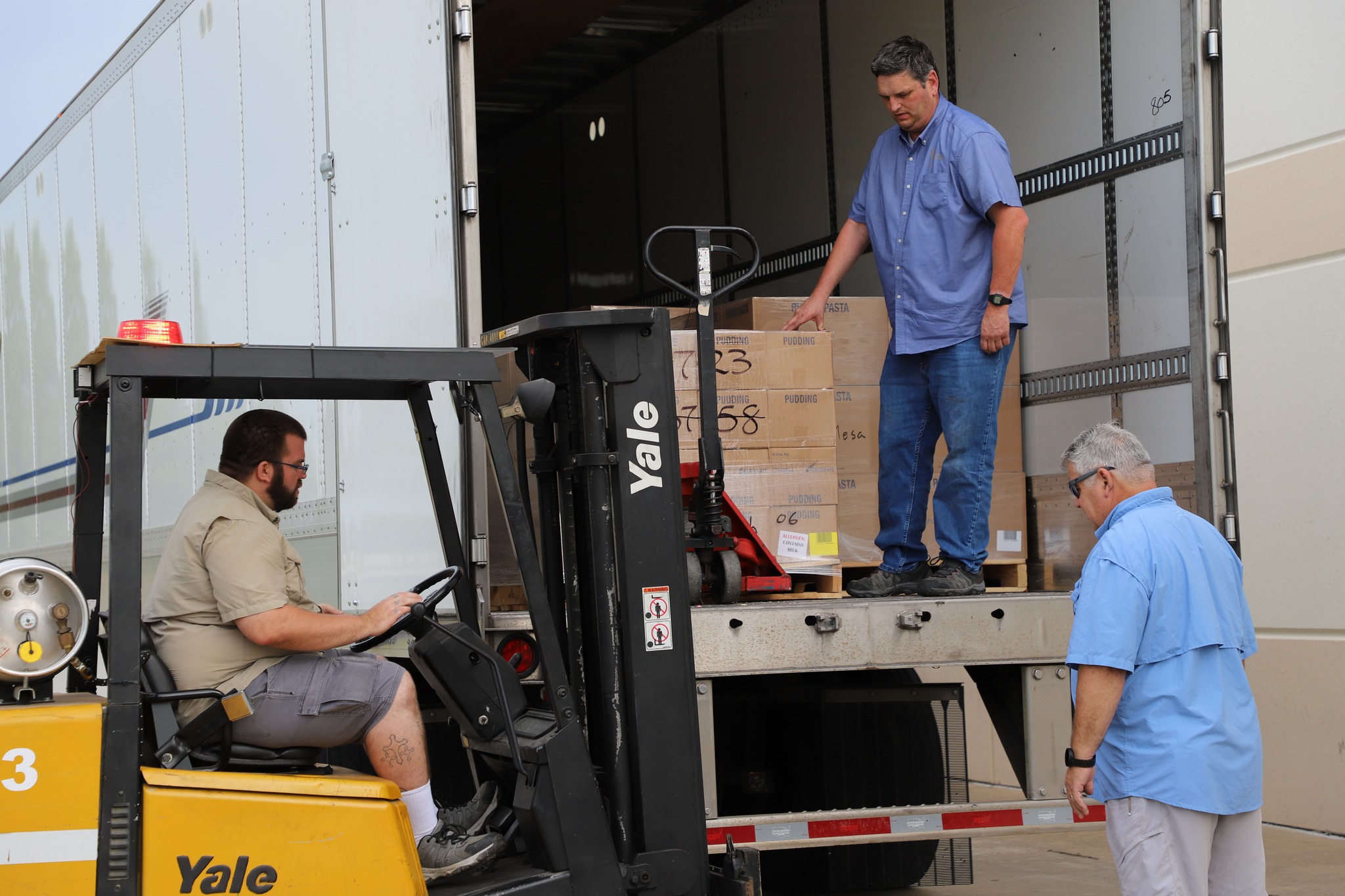 Non-Profit
Local Non-Profits Receive Massive Donation Delivered from Utah
May 25 2023
---
Two local non-profits on mission to help those who need a helping hand recently received truckloads of blessings.
After touring the Cy-Fair Helping Hands facility and hearing about the critical need for nonperishable food for the pantry, Steve Stotts, Manager of the Houston/South Texas Region of the The Church of Jesus Christ of Latter-day Saints, authorized an 18-wheeler to be sent to CFHH from Utah, loaded with 24 pallets - 38,727 pounds - of food. Not only did Cy-Fair Helping Hands receive this generous gift, but a second 18 wheeler arrived with an additional 24 pallets of food for MESA-Outreach, a non-profit, independent community-based organization that aims to help fill the needs of those who find themselves less fortunate. Cy-Fair Helping Hands was happy to share space in their warehouse. Since 2010, Cy-Fair Helping Hands has been dedicated to offering hope to the homeless and hungry across the Cy-Fair region.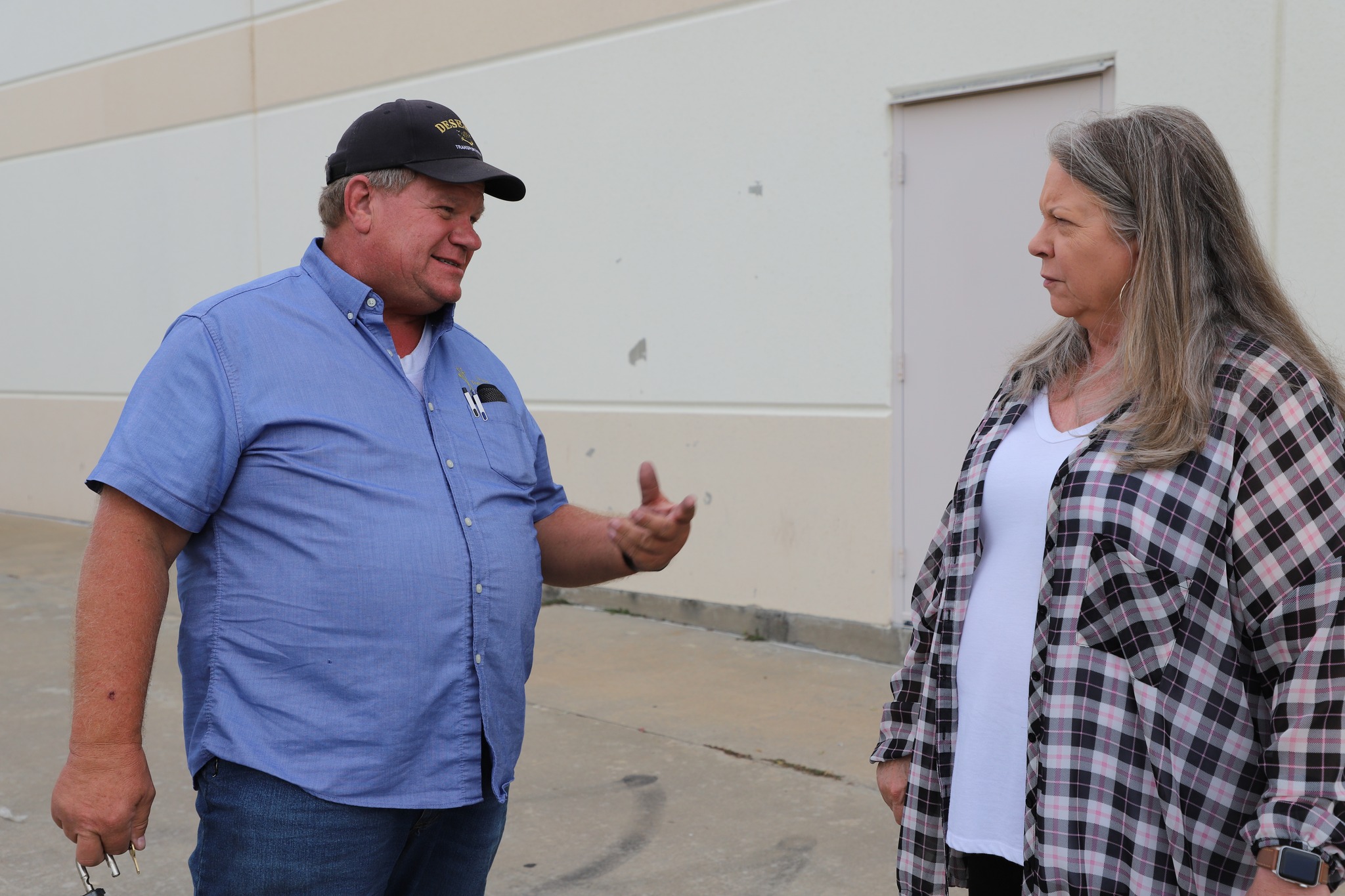 One of the Deseret truck drivers with Janet Ryan, executive director of Cy-Fair Helping Hands. (Source: Cy-Fair Helping Hands)
As Cy-Fair Helping Hands staff and volunteers stared in wonder at the contents of the trucks, the word "Deseret" emblazoned on the sides of the truck caught their attention. Curious, one of the drivers was asked the meaning of the word. He explained that the word means "honeybee." While the honeybee is a common symbol of hard work, productivity, and self-reliance, the beehive is meant to symbolize that like the bees, when working together, much is accomplished.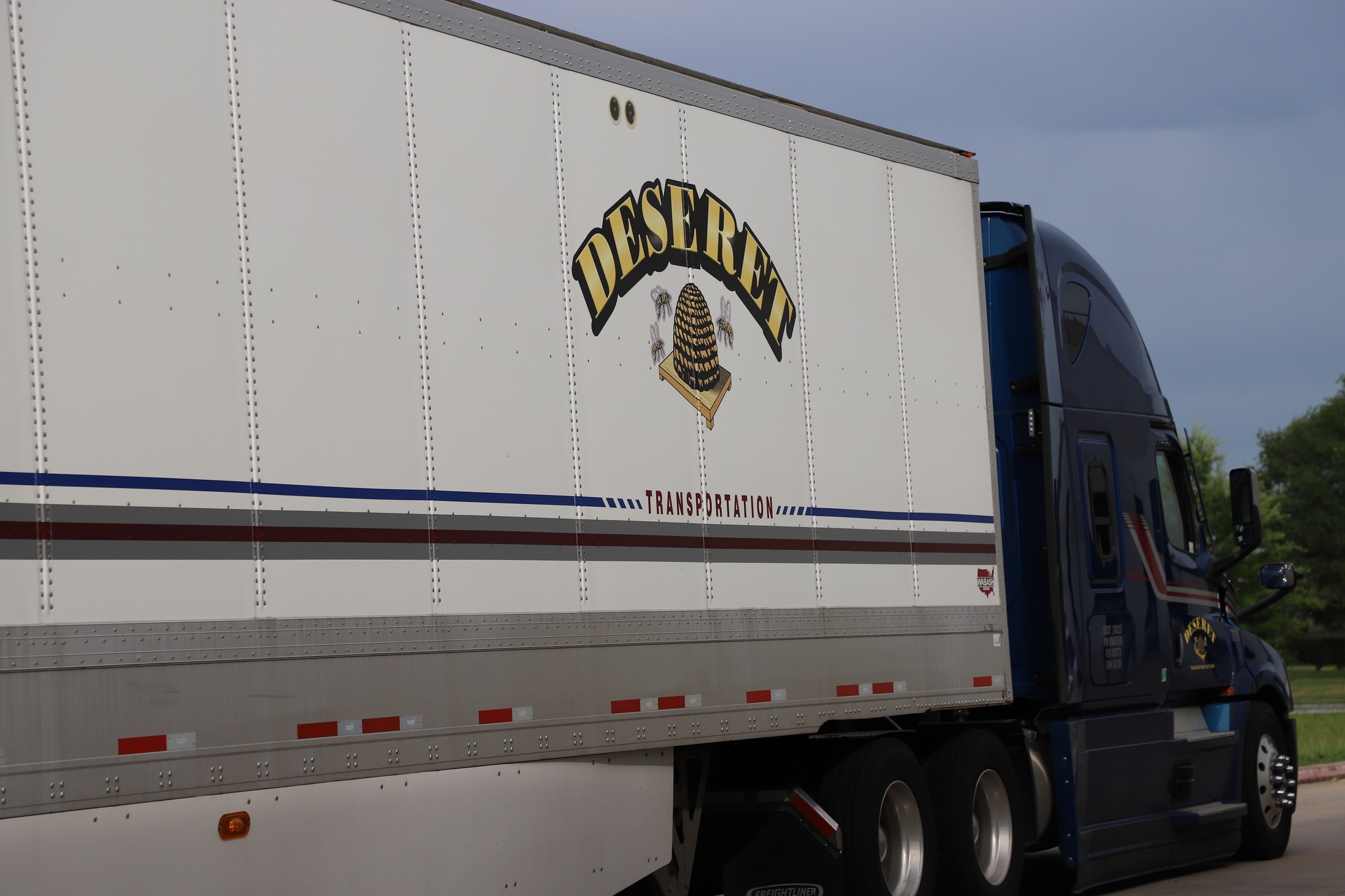 One of the trucks that delivered a large shipment of food benefitting Cy-Fair Helping Hands and MESA-Outreach. (Source: Cy-Fair Helping Hands)
When Cy-Fair Helping Hands was advised that they would need a forklift to unload the 18-wheelers, they immediately contacted Chip Smith, owner of Texas Mobile Shrink Wrap. Without hesitation, Chip and his employee, Justin Maddock, showed up to help unload 48 pallets.
With the direction of some of CFFH's pantry volunteers, the Pink Ladies from the Cy-Fair Women's Club and several of their husbands, everyone rolled up their sleeves and worked diligently to unpack and crate the contents. They will repeat the process, assisting MESA on Thursday.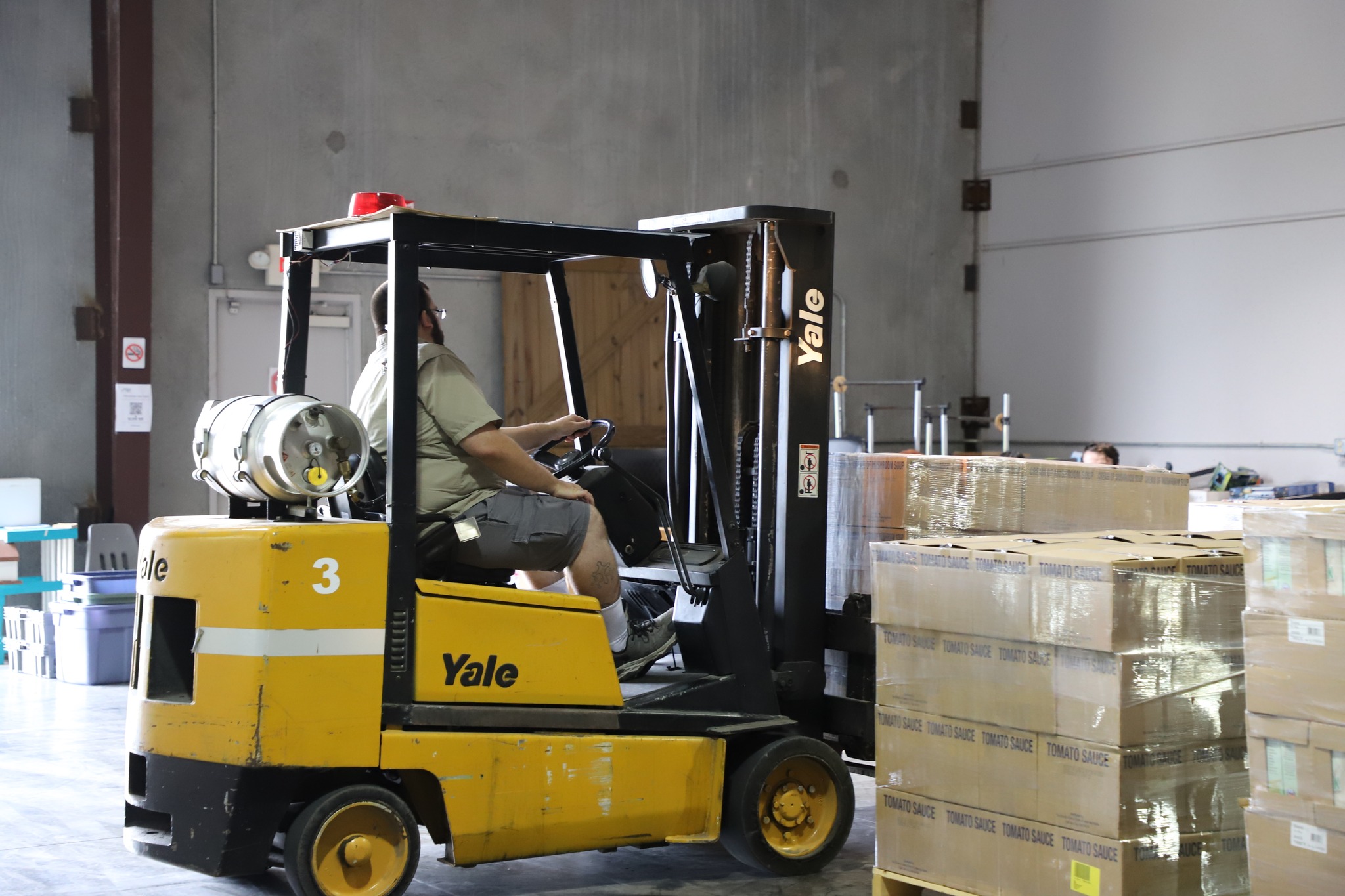 A volunteer unloading one of the trucks
that delivered a large shipment of food benefitting Cy-Fair Helping Hands and MESA-Outreach. (Source: Cy-Fair Helping Hands)
Not only did this donation help to fill CFHH's pantry shelves, but for CFHH, it served as a message that by working together, we can do God's work by serving His people in need. The Cy-Fair Helping Hands' family and their grateful clients extend heart-felt gratitude for everyone that made this gift possible.
Both of these organizations have ongoing needs for food, supplies and manpower to help support our struggling neighbors. To learn more about Cy-Fair Helping Hands and find out how you can help, please visit cyfairhelpinghands.org. For more information about MESA-Outreach and how you can lend a hand, please visit mesa-outreach.org.
---
| | |
| --- | --- |
| | Tiffany Krenek has been on the My Neighborhood News team since August 2021. She is passionate about curating and sharing content that enriches the lives of our readers in a personal, meaningful way. A loving mother and wife, Tiffany and her family live in the West Houston/Cypress region. |
« BACK TO NEWS
---
LATEST COMMUNITY NEWS
V
All
Development
Dining
Government
Home & Garden
Lifestyle
Outdoors
Pets
Transportation
Community
Non-Profit
Sports
Education
Health & Science
Religion
Groups
Entertainment