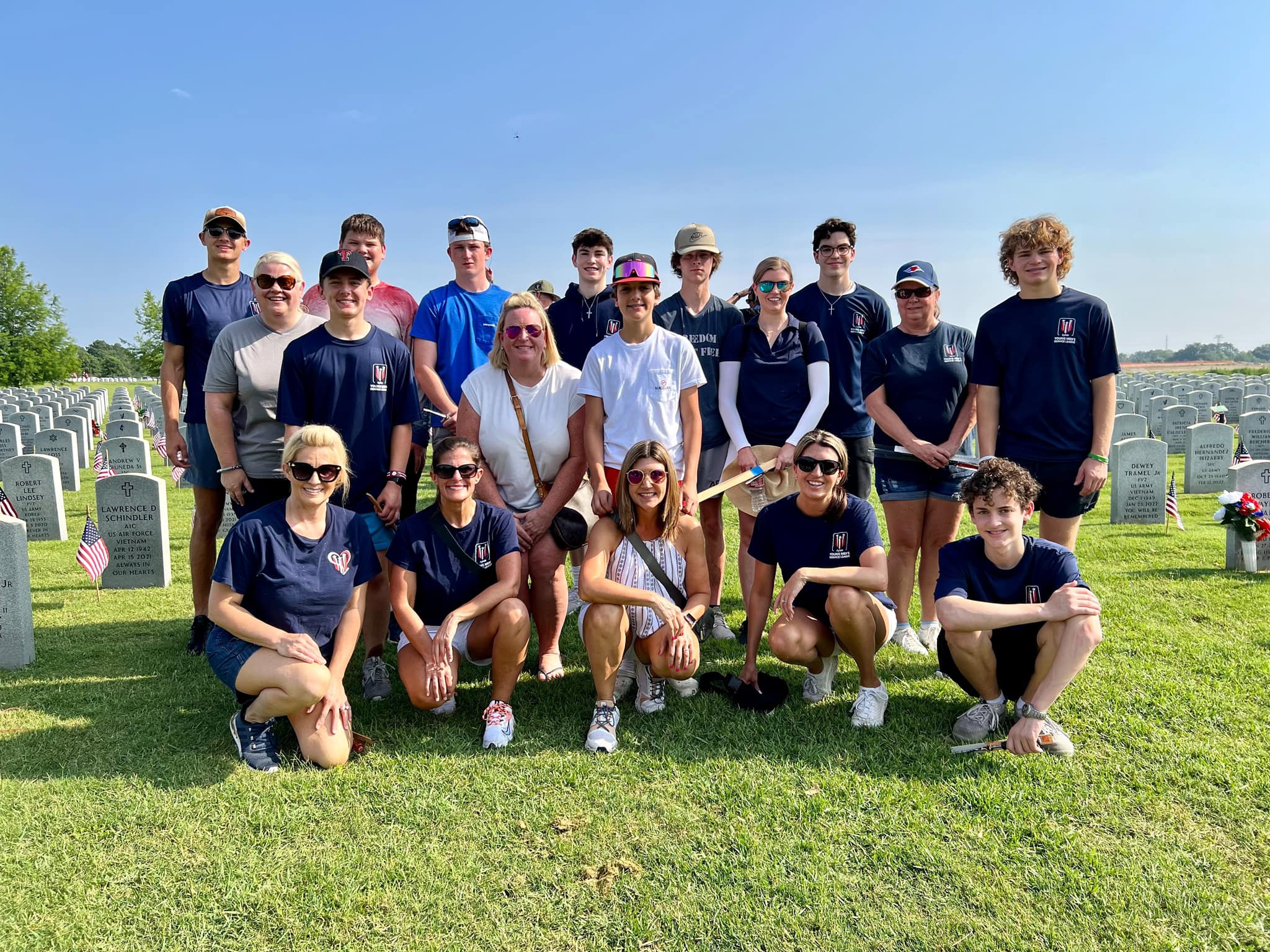 Non-Profit
Young Men's Service League-CyFair Pays Tribute to Fallen Service Men and Women Over Memorial Day Weekend
May 31 2023
---
Over Memorial Day weekend, several Young Men's Service League - CyFair young men and moms spent time honoring fallen veterans by placing flags on gravesites at Houston National Cemetery. Flags were provided by Flags for Fallen Vets, a non-profit dedicated to ensuring that an American Flag is placed upon every veteran's grave site at each National Cemetery in the Country for Memorial Day. The flags helped the group pay tribute to our service men and women.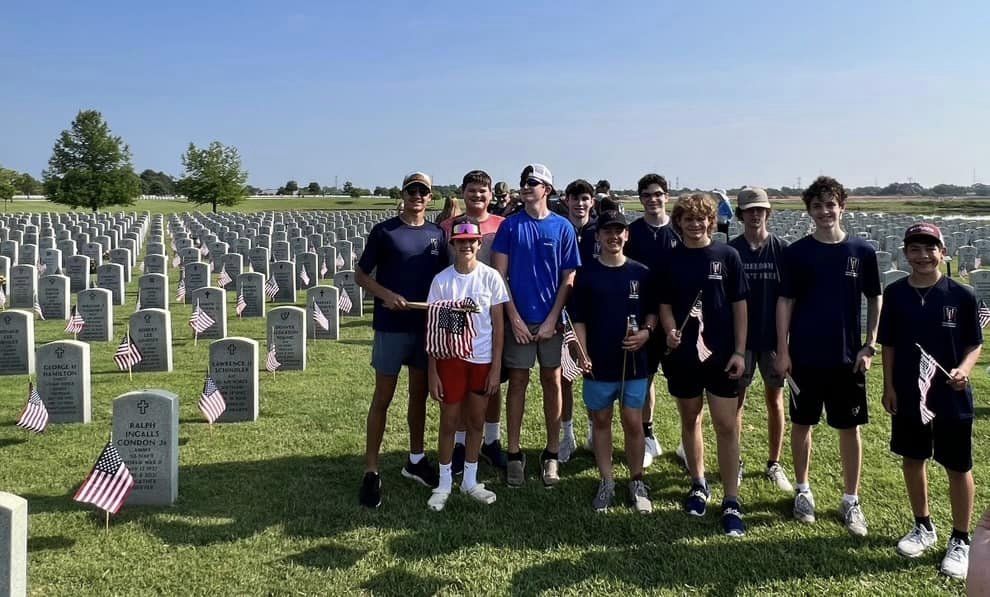 Source: YMSL-CyFair
The CyFair Chapter of Young Men's Service League (YMSL-CyFair) is located in Cypress, Texas and is part of the National YMSL.org group. This is a 4-year program for high school sons and their moms to serve together to impact their local community with philanthropic activities. Founded in 2021 with 55 charter members, YMSL-CyFair currently has 164 mothers and sons. The main feeder high schools for members are Cy Fair, Cy Falls, Cy Lakes, Cy Ranch, Cy Springs, Cy Woods, and Bridgeland.
Members of YMSL are moms and their teenage sons who volunteer together to serve their local communities during his four years of high school. A national non-profit organization, YMSL currently represents over 10,400 moms and 11,500 young men as part of more than 130 chapters across 18 states.
YMSL offers moms service opportunities and time together with her son(s) to grow their relationship and to instill in him a heart of service to last a lifetime. In addition to service, as part of its four-year comprehensive program, YMSL teaches leadership and life skills to develop our young men to become the capable, confident, and compassionate leaders of tomorrow. The pillars of the YMSL experience are service, learning, and leadership. YMSL is a four-year comprehensive program.
To learn more about YMSL-CyFair, please visit chapters.ymsl.org/chapter/CyFair and follow YMSL-CyFair on Facebook at @ymslcyfair for updates.
---
| | |
| --- | --- |
| | Tiffany Krenek has been on the My Neighborhood News team since August 2021. She is passionate about curating and sharing content that enriches the lives of our readers in a personal, meaningful way. A loving mother and wife, Tiffany and her family live in the West Houston/Cypress region. |
« BACK TO NEWS
---
LATEST COMMUNITY NEWS
V
All
Development
Dining
Government
Home & Garden
Lifestyle
Outdoors
Pets
Transportation
Community
Non-Profit
Sports
Education
Health & Science
Religion
Groups
Entertainment