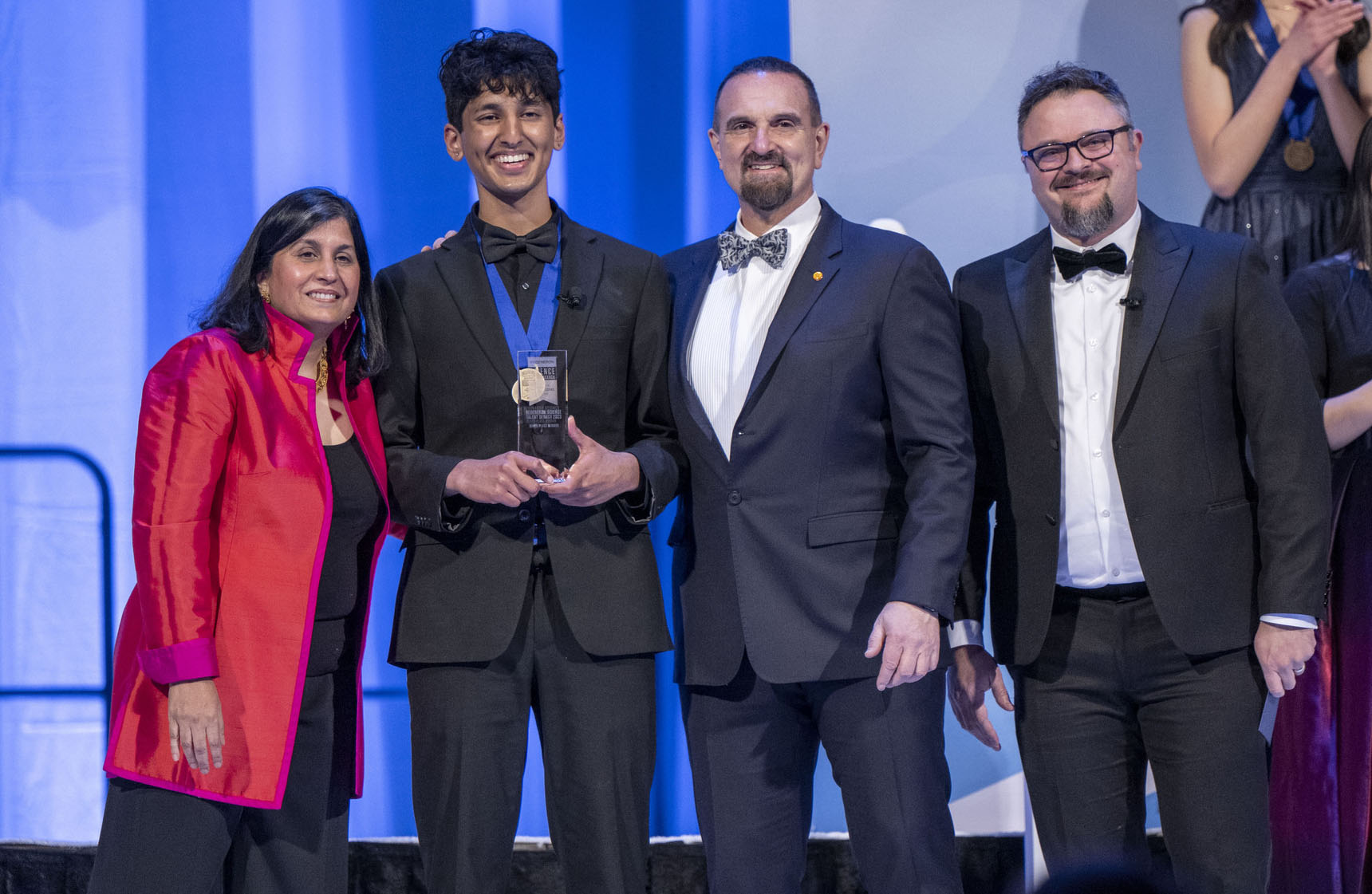 Education
TWCP's Siddhu Pachipala Named a Top Winner in Regeneron Science Talent Search
March 22 2023
---
The Woodlands College Park High School senior Siddhu Pachipala was selected as a top winner in the Regeneron Science Talent Search 2023, Regeneron Pharmaceuticals, Inc., and Society for Science announced.
Pachipala, who plans to enroll at the Massachusetts Institute of Technology (MIT) this fall, claimed ninth place out of the 40 national finalists and received a $50,000 award. He submitted his project for the SuiSensor, a novel, low-cost machine learning system which can analyze journal entries as a means to gauge patients' suicide risk. His work suggests an individual's writing could be correlated with their psychological health and risk of suicide.
Pachipala was also named the Seaborg Award winner and given the opportunity to speak on behalf of the Regeneron Science Talent Search Class of 2023. The 40 finalists chose Pachipala as the student who most exemplifies their class and the extraordinary attributes of nuclear chemist Glenn T. Seaborg, who won the Nobel Prize for Chemistry in 1951 and served on the Society's Board of Trustees for 30 years.
Now in its 82nd year, the Regeneron Science Talent Search is the nation's oldest and most prestigious science and math competition for high school seniors. Many past winners continue to pursue innovation for the good of society and the planet, with program alumni receiving some of the world's most coveted science and math honors, including 13 Nobel Prizes, 22 MacArthur Foundation Fellowships, as well as becoming the founders of many important science-based companies, such as Regeneron co-founder, president and chief scientific officer, George D. Yancopoulos, M.D., Ph.D., a 1976 Science Talent Search finalist and top winner.
Photo credit: Society for Science/Chris Ayers Photography
« BACK TO NEWS
---
LATEST NEWS
V
All
Food & Beverage
Food & Dining
Shopping
Weather
Development
Dining
Government
Home & Garden
Lifestyle
Outdoors
Pets
Transportation
Community
Non-Profit
Sports
Education
Health & Science
Religion
Groups
Entertainment