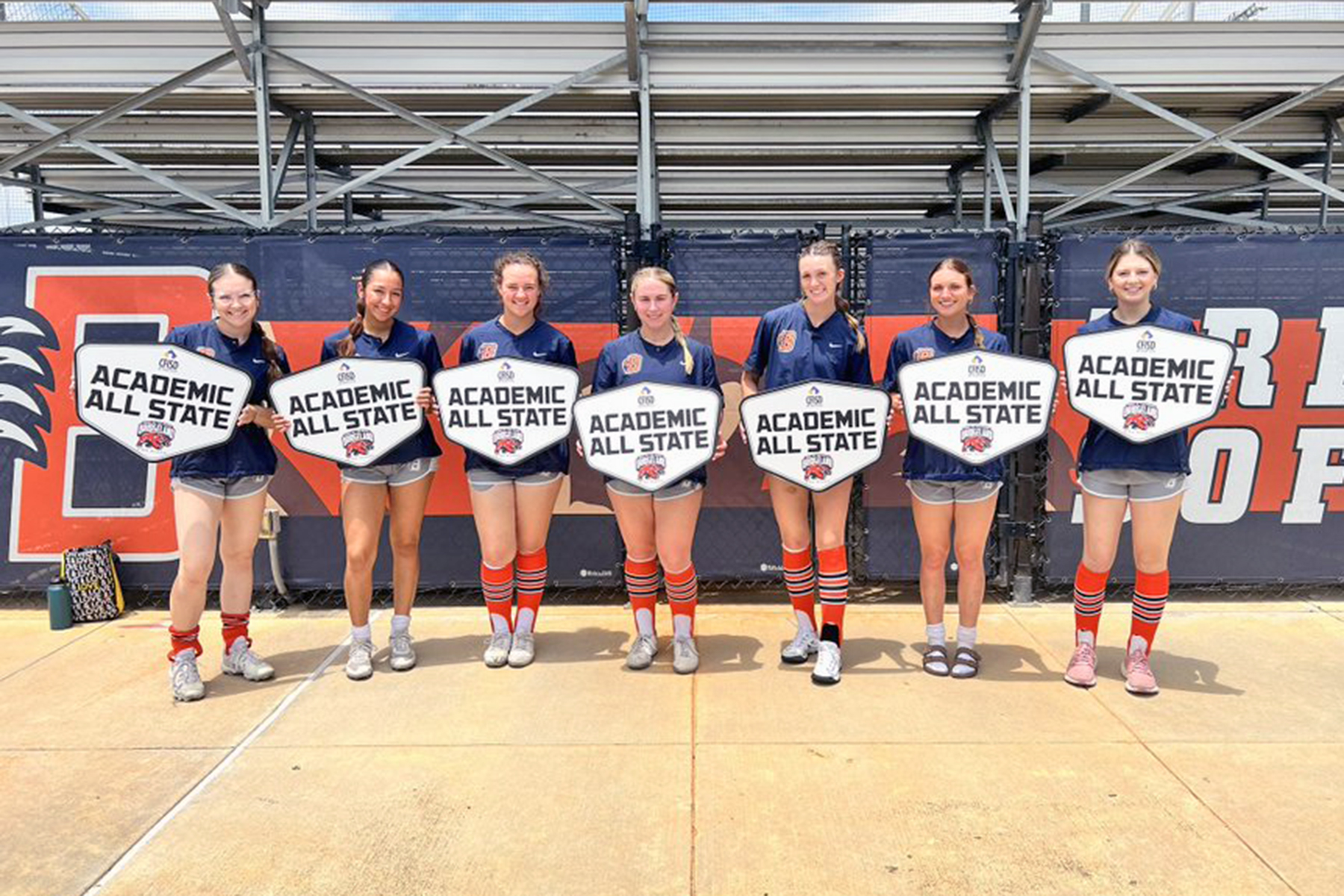 Education
CFISD Softball Student-Athletes Earn THSCA Academic All-State Honors 
June 13 2023
---
Twenty-nine CFISD student-athletes in softball earned Academic All-State honors and accolades for the 2022-2023 school year from the Texas High School Coaches Association (THSCA). Among them were four seniors representing two high schools earning first-team honors.
Partnering with the Texas Army National Guard, THSCA recognizes students who earn all-state honors while excelling in the following categories: grade-point average, class rank and ACT/SAT scores. Honorees then earn Elite, first-team, second-team or honorable mention honors based on their scores and averages.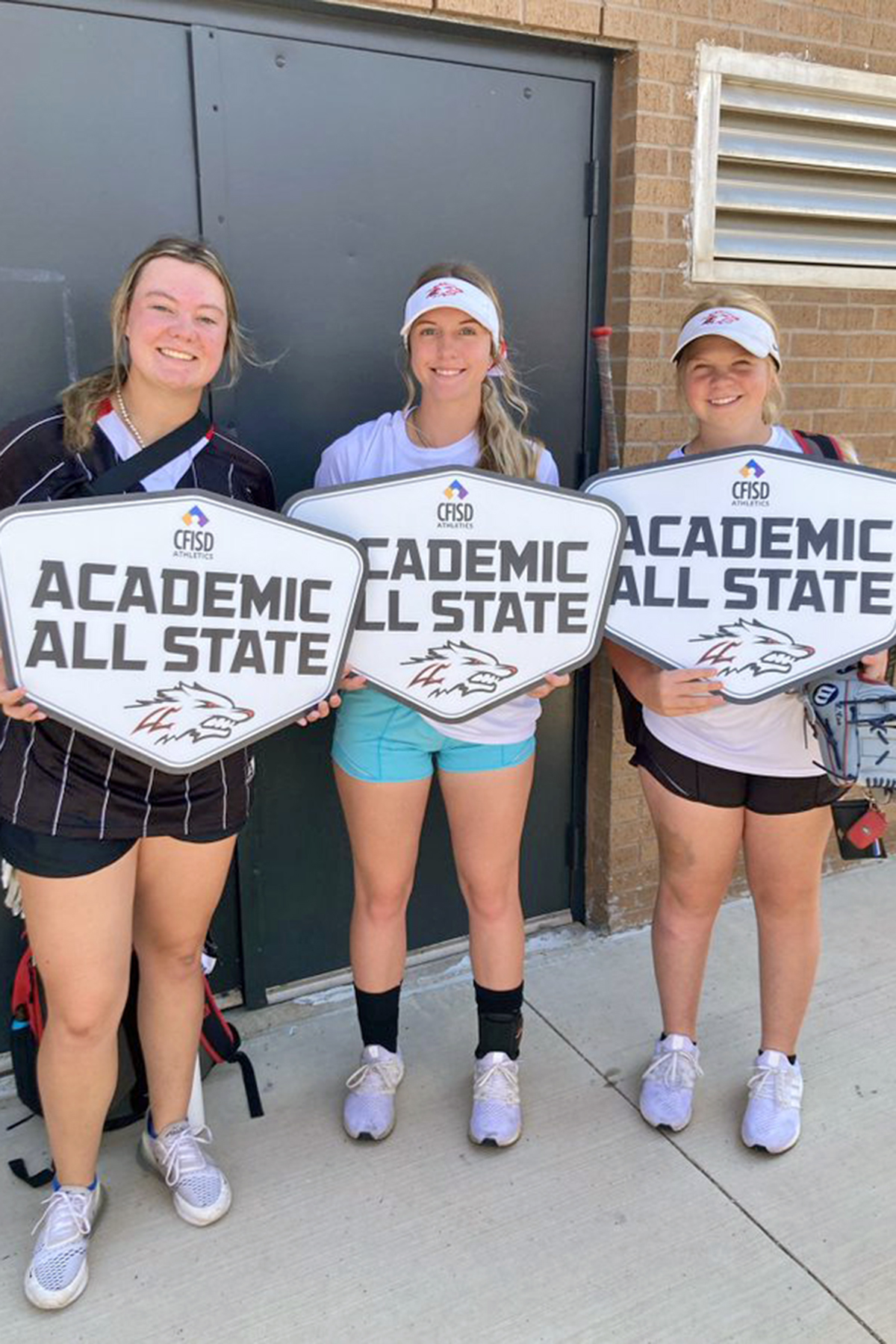 Three Langham Creek High School seniors were among 63 CFISD student-athletes named to the Texas High School Coaches Association Academic All-State Team in softball.
The following students earned THSCA Academic All-State honors:
First Team

School

Name

Bridgeland

Trinity Allen

Bridgeland

Haylie Stum

Bridgeland

Ellen Shull

Cypress Woods

Megan Huang
Second Team

School

Name

Bridgeland

Katherine Stiba

Cypress Creek

Ariana Morin

Cypress Creek

Alexa De La Garza

Cypress Lakes

Marissa Valdez

Cypress Lakes

Arianna Cann

Cypress Ranch

Zoe Cain

Cypress Ranch

Victoria Sossaman

Cypress Ridge

Asia Young

Cypress Ridge

Sarah McCandless

Cypress Woods

Hailey Summers
Honorable Mention

School

Name

Bridgeland

Lilli Piersons

Bridgeland

Mia Landry

Bridgeland

Mariel Medrano

Cypress Creek

Kirsten Schumann

Cypress Ranch

Amarisa Garza

Cypress Ranch

Reagan Morse

Cypress Ranch

Caitlin Stowe

Cypress Ranch

Vanesa Soza

Cypress Ridge

Jennilee Washington

Cypress Ridge

Trinity Gay

Cypress Ridge

Abigail Owens

Jersey Village

Charli Miller

Langham Creek

Lauren Cox

Langham Creek

Kasey Simmons

Langham Creek

Sydney McReynolds
« BACK TO NEWS
---
LATEST NEWS
V
All
Food & Beverage
Food & Dining
Shopping
Weather
Development
Dining
Government
Home & Garden
Lifestyle
Outdoors
Pets
Transportation
Community
Non-Profit
Sports
Education
Health & Science
Religion
Groups
Entertainment