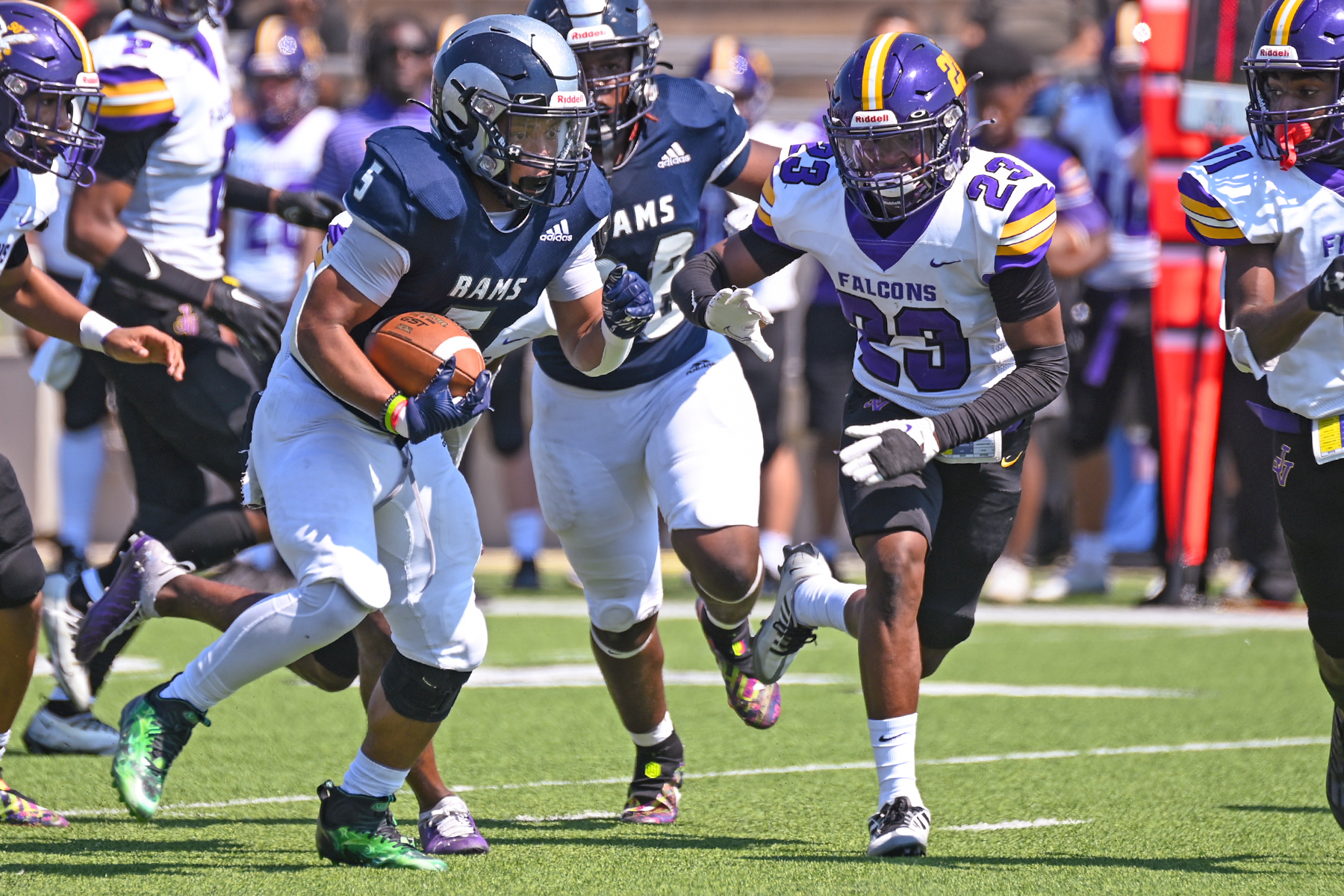 Sports
2023 CFISD Football Season Tickets Eligible For Renewal 
July 17 2023
---
The CFISD athletic department has announced its ticketing procedures for the 2023 varsity football season, with season tickets going on sale beginning Monday, July 17.
Ticket sales for the 2023 varsity football season will be facilitated in three phases through the online ticketing provider, Hometown Ticketing.
Renewal instructions and a link to facilitate the renewal process will be sent by Hometown ticketing to all 2022 season ticket holders on July 17. This email will include directions that will enable previous season ticket holders to renew their tickets in full or renew a portion of their prior order.
The initial renewal period will run beginning on July 17 and be available through Friday, July 28. During this period, no modifications or additions to the original ticketing package will be permitted.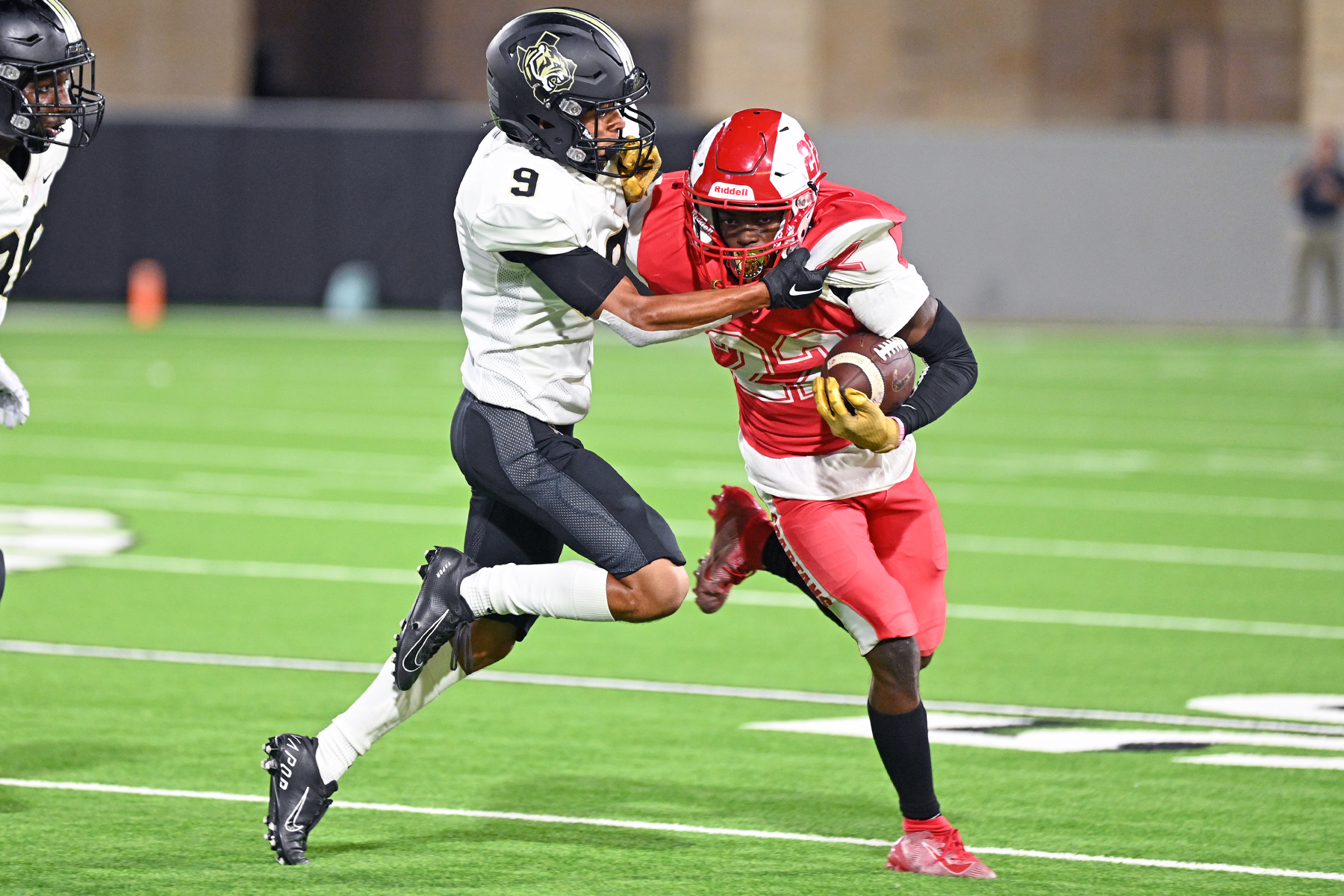 Members of the Cypress Lakes and Cypress Park high school varsity football teams meet during a District 16-6A matchup at Cy-Fair FCU Stadium in 2022. Season tickets for the Spartans, Tigers and other varsity teams are eligible for renewal beginning July 17.
Modifications to prior-year season ticket orders may be made from Monday, July 31 through Friday, Aug. 4. A season ticket renewal order completed during the initial renewal period is required to gain access to modifications or additions to the original package.
During this modification period (July 31 to Aug. 4), season ticket holders may be able to add additional seats or move their tickets to an open and available seat. Modifications or additions can be made by calling the athletic department at 281-894-3980 or in person (pending availability) Monday through Friday from 9 a.m. to 4 p.m. in the athletic department office in Suite 1401 of the Berry Center (8877 Barker Cypress Road, use Entrance No. 2).
Any season tickets not renewed will be released to the public for open season ticket sales beginning at 8 a.m. on Aug. 7 through Aug. 14. Ticket links will be available through the athletic department ticketing webpage.
Call the athletic department or visit the athletics webpage for additional information.
Source: CFISD
« BACK TO NEWS
---
LATEST NEWS
V
All
Food & Beverage
Food & Dining
Shopping
Weather
Development
Dining
Government
Home & Garden
Lifestyle
Outdoors
Pets
Transportation
Community
Non-Profit
Sports
Education
Health & Science
Religion
Groups
Entertainment