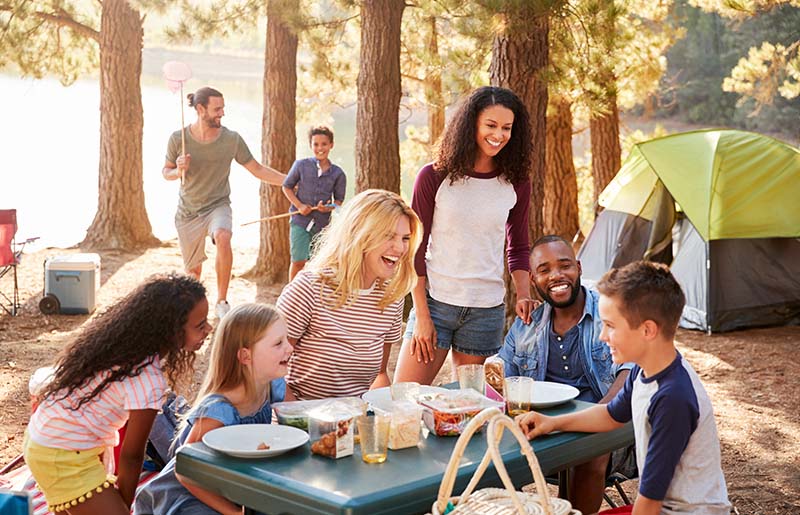 Entertainment
Top Summer Camping Destinations
May 23 2022
---
Lucky for us, Texas is home to some of the most majestic state parks in the nation. Rich with amenities, activities, lodging options and much more, state parks offer a unique opportunity for families, couples, friends and individuals to enjoy the great outdoors, disconnect from the high-speed pace of daily life and have quality time with those you care about. It's also a very affordable way to travel and see famous landmarks, inspiring natural wonders and unforgettable landscapes.
Whether you like to tent camp or prefer to "glamp" in a travel trailer or motorhome, go off-grid and camp in primitive camping areas without electricity or ensure you have all of the creature comforts possible, or even stay in a park-provided cabin or yurt, camping is the perfect way to unwind and recharge your internal batteries. Although the Texas heat can make some state parks a little less desirable for tent camping in the summer, many of them are located in areas where evening temperatures drop down to a surprisingly comfortable range. Here are a few of the top Texas state parks to consider for booking your summer camping trip.
1. INKS LAKE STATE PARK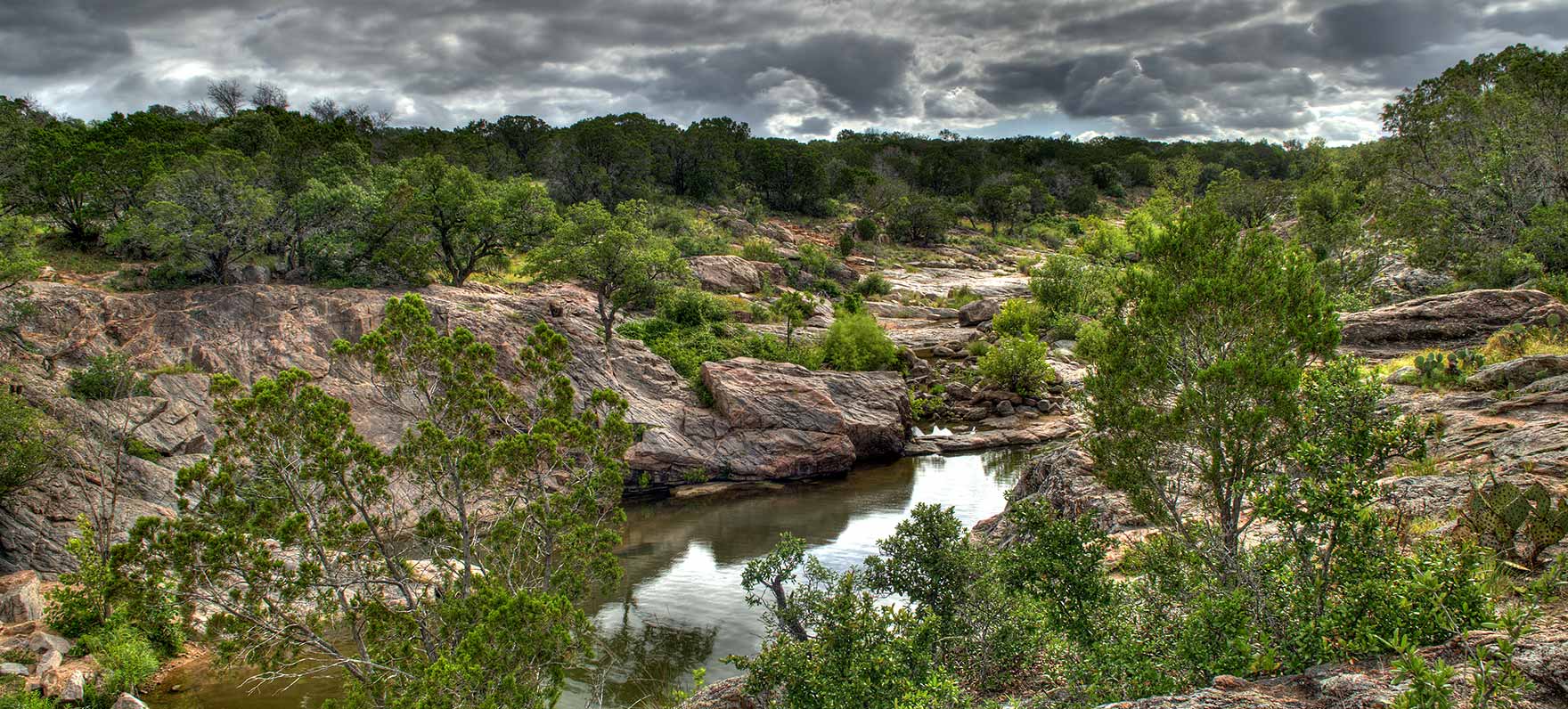 Inks Lake State Park is located in beautiful Burnett County and one of the best places to camp in Texas. Here, you and your family can enjoy lots of fun activities, including boating, swimming, fishing, hiking, geocaching, birding, and more. There's even a cliff-diving experience to be had at the Devil's Waterhole area of the lake. There are 22 cabins and 200 campsites (RV, Tent and Primitive camping) most having picnic tables, water, a fire ring or grill, 30/50-amp hookups, showers, and restrooms close by. Find out more at https://tpwd.texas.gov/state-parks/inks-lake.
2. BIG THICKET NATIONAL PRESERVE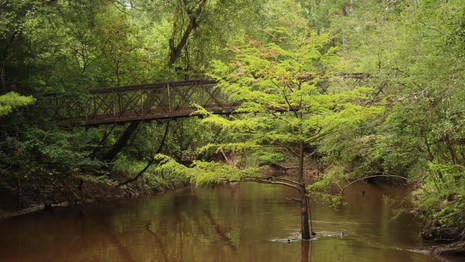 If you love nature, then you absolutely must come to see this place! It is popular with visitors who enjoy a variety of outdoor pursuits, including mountain biking, hiking, canoeing, and horseback riding. The area is known as "the biological crossroads of North America," being a transitional zone where deciduous forests, pine savannas, swamps, plains, and sandhills meet. T here are plenty of primitive campsites to choose from spread out among the cypress-lined bayous and longleaf pine forests. Find out more at https://www.nps.gov/bith/index.htm.
3. COLORADO BEND STATE PARK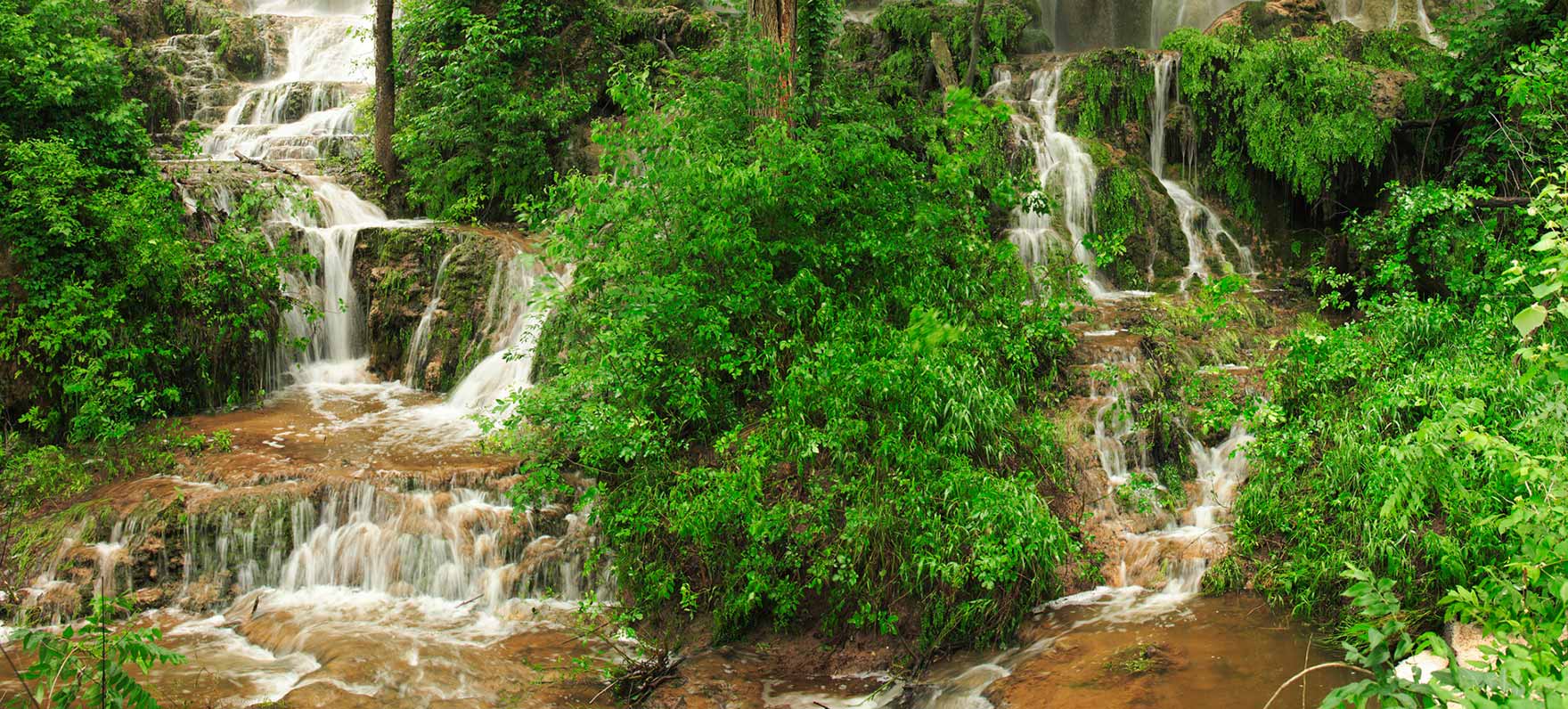 One of the primary outdoor attractions in the state and provides visitors with the perfect blend of outdoor fun activities and mind-blowing views. There are drive-up campsites, primitive sites, and backpack sites all available in this stunning setting. The hike-in and drive-up sites all have water nearby but no hookups. Perhaps the highlight of this location is spectacular Gorman Falls, where water cascades down 65 feet into a fern-shrouded grotto. On hot summer days, you can cool off in one of the many pretty swimming holes. Ample opportunities to enjoy the great outdoors from paddling the river, fishing, mountain biking, and hiking around 35 miles of trails. While you're here, why not get down and dirty and take a guided cavern tour? Find out more at https://tpwd.texas.gov/state-parks/colorado-bend.
4. BIG BEND NATIONAL PARK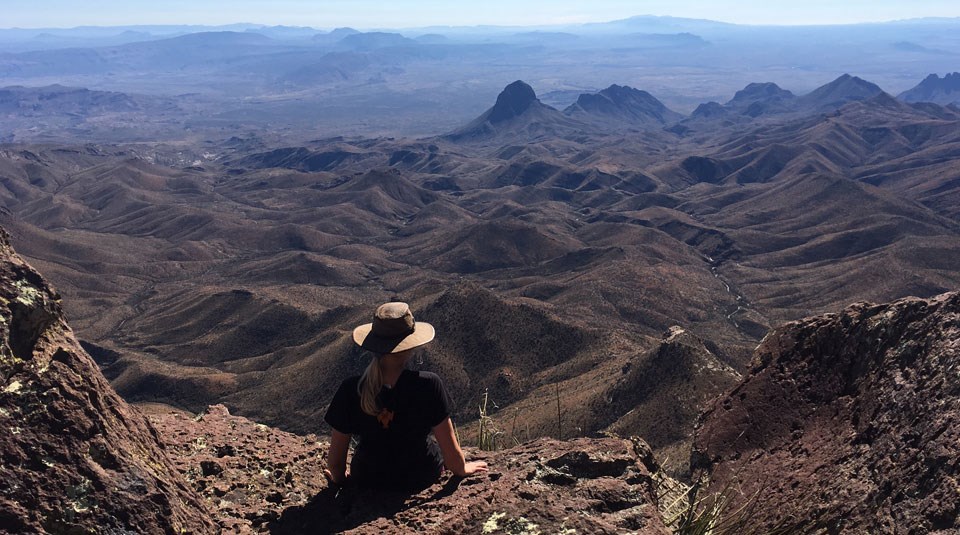 One of the best places for camping in Texas! Take the Ross Maxell Scenic Drive to see the ruins of Sam Nail Ranch. Spectacular limestone canyon of Santa Elena, carved over millennia by the Rio Grande. Pay a visit to historical Langford Hot Springs, where you can see the foundations of an old bathhouse. Big Bend extends for 114 miles along the Rio Grande and offers visitors the best primitive and roadside camping options in the entire state of Texas. Experienced backpackers will relish the challenge of tough hiking trails that ascend to almost 8,000 feet, where incredible panoramic vistas can be enjoyed in total isolation. Families will love the dinosaur fossil experience. You can take a canoe or kayak and go paddling down the Rio Grande through Mariscal and St Helena Canyons, taking in some of the most beautiful, memorable views of nature at its best in the whole of the state. Find out more at https://www.nps.gov/bibe/index.htm.
5. ENCHANTED ROCK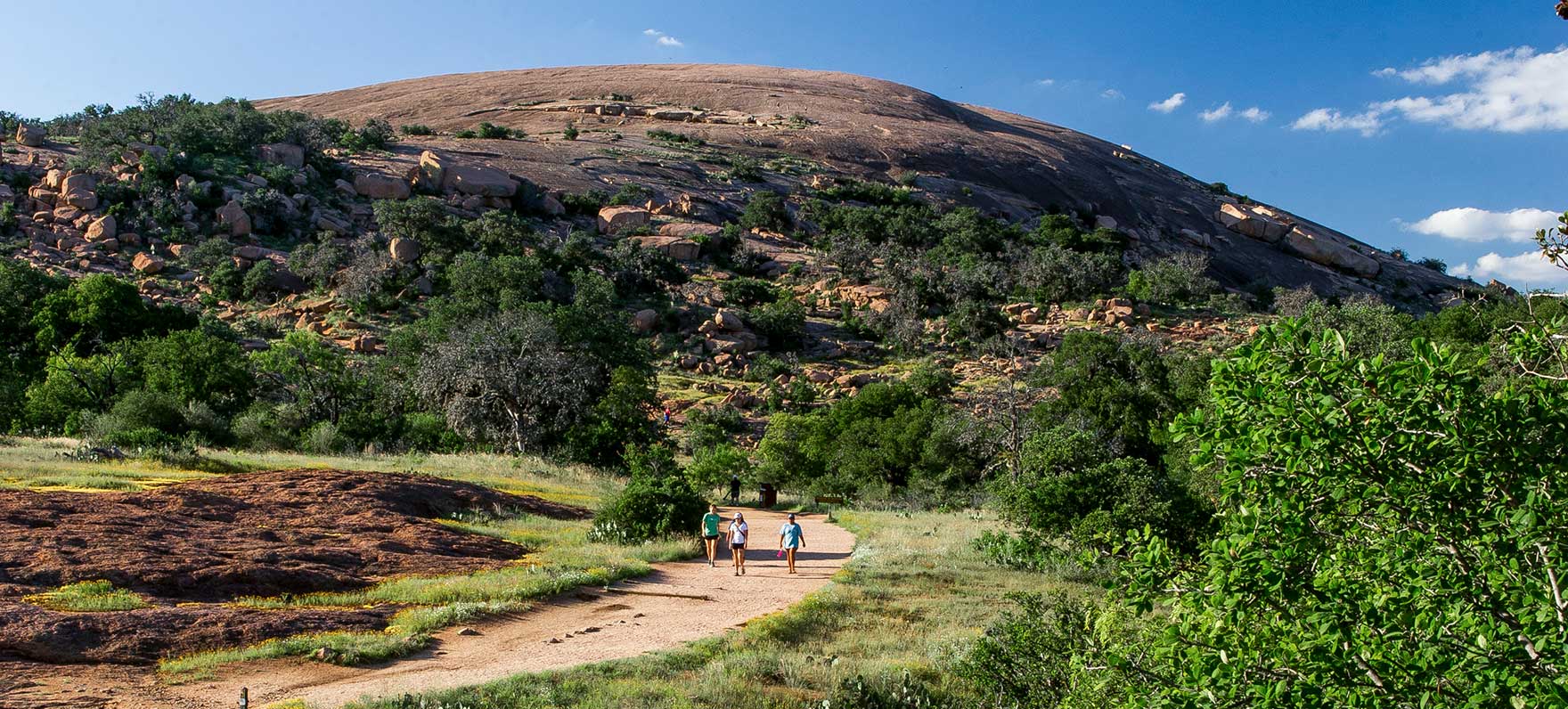 The area is probably most well-known for its colossal piece of pink granite rock, which is one of the largest known natural rock formations in the U.S. The area has almost 11 miles of hiking trails (although biking is not permitted.) You can even take a midnight hike to see the incredible display of brilliant stars against the velvet-black summer sky without the interference of urban light pollution. Experienced rock climbers will find a challenge in scaling the pink granite cliff faces here, and there's plenty of desert wildlife for the kids to spot too. There are 35 walk-in campsites here, all of which are equipped with picnic tables, grills, water, tent pads, fire rings, and restrooms with showers. If you prefer to keep things super-basic, there are 20 primitive, hike-in campsites scattered around Moss Lake and Walnut Springs, accessible via a one to three-mile hike across rugged terrain. There's also a group primitive campground that will take 75 people. The site has a private entrance and composting toilets but no water. Find out more at https://tpwd.texas.gov/state-parks/enchanted-rock.
6. GARNER STATE PARK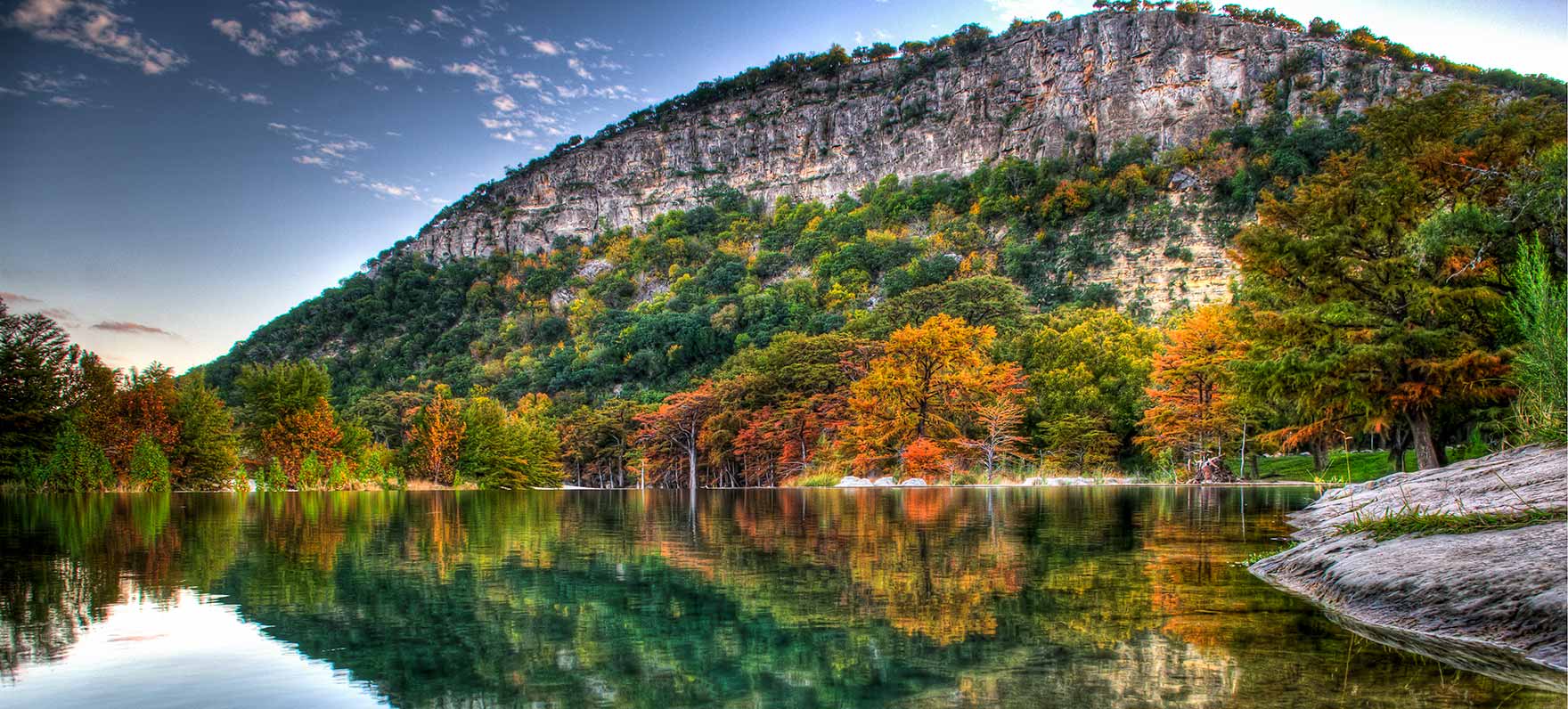 Garner State Park is a great place to visit for a swim or hike, or to enjoy a relaxing weekend. With 2.9 miles of Frio River winding through 1,774 acres of scenic Hill Country terrain, the park offers lots to see and do! Swim in the Frio River or float its waters on an inner tube, operate a paddle boat, and hike 16 miles of scenic trails. You can also camp, study nature, picnic, canoe, fish, play miniature golf, geocache and ride bikes. Overnight visitors can stay in screened shelters, cabins or campsites. Large groups can rent the screened shelter or group campsite. The park's concessionaire sells meals and snacks during the busy season, and rents the pavilion in the off season. Since the 1940s, young folks (and the young at heart) have been gathering at the park's concession building on summer evenings for a jukebox dance. They still do so today. Visitors can rent paddle boats, kayaks and inner tubes, as well as tables, barbecue pits, heaters and fans. The park's concessionaire operates a tube shuttle and putt-putt golf course during busy seasons. Rent a small locker near the boathouse for stashing your valuables. For more information, visit Garner State Park Concessions. Find out more at https://tpwd.texas.gov/state-parks/garner.
« BACK TO NEWS