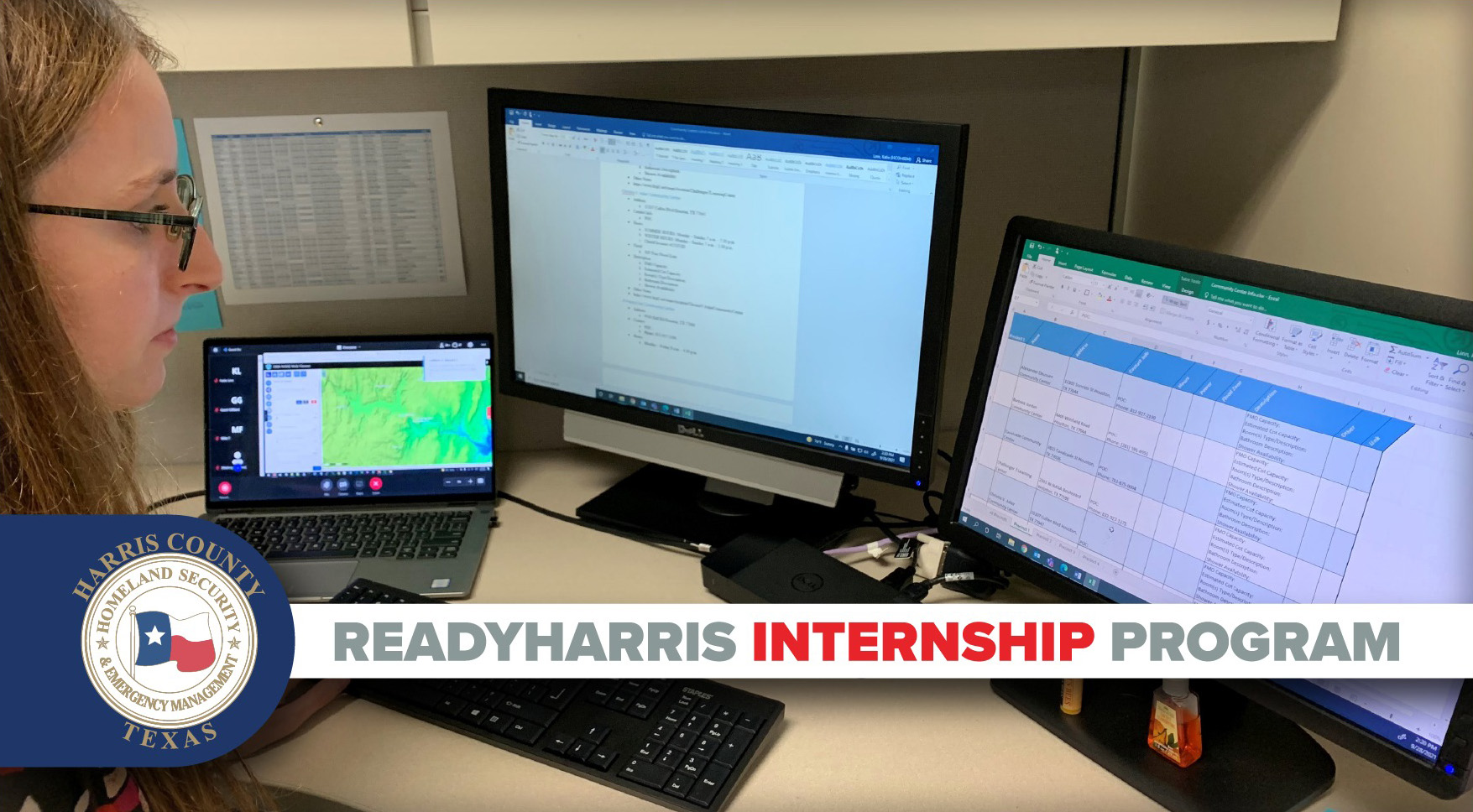 Government
ReadyHarris Seeking Applicants for Summer Internship Program
January 30 2023
---
Intern with HCOHSEM
Are you looking for an internship where your work impacts our whole community? The Harris County Office of Homeland Security & Emergency Management (HCOHSEM) offers an unpaid internship program for college students studying emergency management, communications, social sciences or related field. The internship provides students with a unique opportunity to apply classroom skills and theory to real-life work situations. It also helps them develop the confidence and skills needed to prepare for future employment opportunities.

Available Program Areas
Public Affairs and Communications Planning
Planning
Operations
Homeland Security/Emergency Management

Eligibility
Must have completed at least 2 years of college
Must be studying a related field, including, but not limited to: journalism, communications,
political science, public administration, public policy, homeland security, emergency management, etc.
Strong written/verbal communications skills, and research/analysis skills
Must commit to minimum 20 hours per week, during normal working hours
Must maintain strict confidentiality in all aspects of the job
Ability to multi-task and handle different projects
Undergraduate and graduate students are welcome to apply

How to Apply
Students interning for college credit must comply with their school's requirements. To be considered, interested students should email
1)
letter of interest,
2)
resume, and
3)
writing sample to
pio@oem.hctx.net. Applications are due by February 24, 2023 for the Summer 2023 program.
For more information about Harris County Homeland Security and Emergency Management, please visit
readyharris.org
.
« BACK TO NEWS