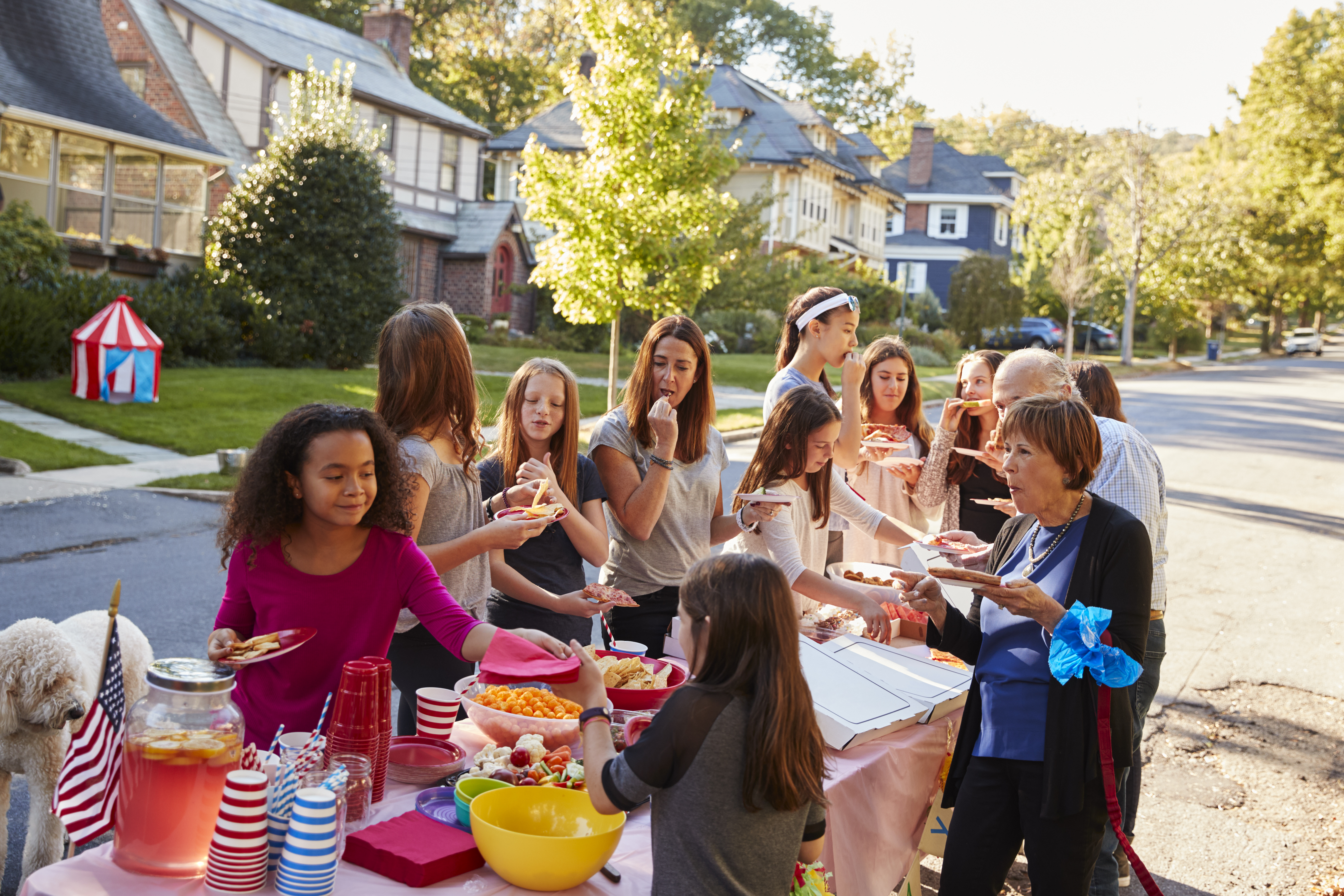 Community
Good Neighbor Day September 28th
September 10 2021
---
Good Neighbor Day: September 28th
Neighbors Are an Integral Part of Our Social Lives - Whether at Home or at Work. Good Neighbor Day on September 28th Is an Annual Holiday That Promotes Neighborliness and Niceness Towards People Who Surround Us.
How to Celebrate?
Be nice to your neighbor - at home or elsewhere.
If you don't know your neighbors well, maybe today is your chance to go up to them and strike up a conversation.
Bake some goodies and share them with your neighbors. Bring them to work for your work neighbors.
Invite your neighbors to your home for a meal.
Did You Know…

…that the word neighbor comes from the Old English word neahgebur, where neah means near and gebur means inhabitant?
On September 28th, National Good Neighbor Day is celebrated. This annual holiday was first proclaimed by President Jimmy Carter in 1978. Mrs. Becky Mattson from Lakeside, Montana came up with the idea of a national holiday recognizing the importance of good neighbors in 1971. In 1978, U.S. President Jimmy Carter announced the creation of a national day aimed at raising public awareness that good neighbors help achieve human understanding and build strong, thriving communities. Since then, National Good Neighbor Day has been acknowledged by various levels of government and is celebrated every year. The holiday was originally celebrated on the fourth Sunday in September, but in 2003 its date was changed to September 28th. On this day, Nextdoor.com, a social network for neighborhoods, announces the recipients of Nextdoor's Good Neighbor Award. Everyone can nominate a neighbor or a group of neighbors by writing a short story about what they have done to help their local community and make it a better place. National Good Neighbor Day is the perfect occasion to honor the people who make significant contributions to creating safer neighborhoods and stronger communities across the United States.
Sources: www.awarenessdays.com/us/awareness-days-calendar/national-good-neighbor-day-2018/holidays/fun/good-neighbor-day and www.timeanddate.com/
« BACK TO NEWS