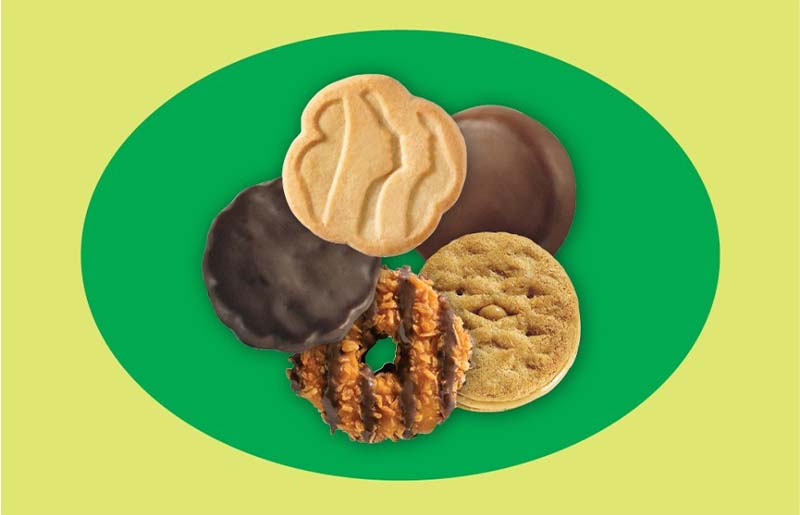 Non-Profit
Girl Scout Cookies Available in Southeast Texas Feb. 11 to March 26
February 11 2023
---
On Saturday, Feb. 11, Girl Scouts of San Jacinto Council will kick off the 2023 Girl Scout Cookie season, one of the most iconic activities in which Girl Scouts engage and the largest girl-led business in the world. Girl Scout Cookies are available in Southeast Texas from Feb. 11 through March 26.
Source: Girl Scouts of San Jacinto
This year's cookie lineup includes fan favorites such as Thin Mints®, Caramel deLites®, Peanut Butter Patties, and the addition of the new Raspberry Rally®, the highly anticipated cookie, available for online ordering only. A tried-and-true favorite is also joining the lineup this year with a new name, as the beloved Shortbread cookie is now called Trefoils®! It's the same delicious cookie, just with a new Girl Scout name. In addition, Adventurefuls™, Toast-Yay!™, Lemonades™, Peanut Butter Sandwiches, and Caramel Chocolate Chip (gluten free) are available to purchase for $5 a package. Note Raspberry Rally and Caramel Chocolate Chip are only available to order online and will be shipped directly to customers.
Here are ways to purchase Girl Scout Cookies:
 Customers can connect with a registered Girl Scout that he or she knows to find out how a local troop member is selling cookies this year.

 Customers without a registered Girl Scout contact have a few options to order cookies:

From Feb. 11 through March 26, visit 

gssjc.org/cookies

and enter a ZIP code to find a troop to support with a direct shipped order for the new online exclusive Raspberry Rally or any of the cookie varieties.

From Feb. 17 through March 26, Girl Scouts will host cookie booths at participating public locations around the region. Visit 

gssjc.org/cookies

to find booths near you.
By participating in the Girl Scout Cookie Program, Girl Scouts gain essential life and leadership skills as they build their business acumen, discover the power of marketing, and learn the value of money.  When a community member purchases his or her favorite cookies, they are fueling local Girl Scouts' entrepreneurial skills, as well as helping to provide opportunities for girls to participate in amazing adventures like, summer camp, and travel, and to complete community service projects.
 "The Girl Scout Cookie Program has taught me basic business skills at a young age and has helped me to learn the value of money," said Katie, Girl Scout ambassador. "The funds raised through the Cookie Program help me and my troop go on adventures like traveling to Atlanta and Savannah, Ga. (the birthplace of Girl Scouts), and we are raising our final funds to go Costa Rica next year."
Through the Girl Scouts' Cookies4Heroes program, customers can purchase a $5 box of cookies for direct donation to give to military and first responders. These cookies can be purchased for donating through a local girl scout, at cookie booths or online.
For other information on Girl Scout programs or to become a member, please visit 
gssjc.org
.
We Are Girl Scouts 
Girl Scouts bring their dreams to life and work together to build a better world. Through programs from coast to coast, Girl Scouts of all backgrounds and abilities can be unapologetically themselves as they discover their strengths and rise to meet new challenges—whether they want to climb to the top of a tree or the top of their class, lace up their boots for a hike or advocate for climate justice, or make their first best friends. Backed by trusted adult volunteers, mentors, and millions of alums, Girl Scouts lead the way as they find their voices and make changes that affect the issues most important to them. To join us, volunteer, reconnect, or donate, visit gssjc.org. 
Source: Girl Scouts of San Jacinto
« BACK TO NEWS