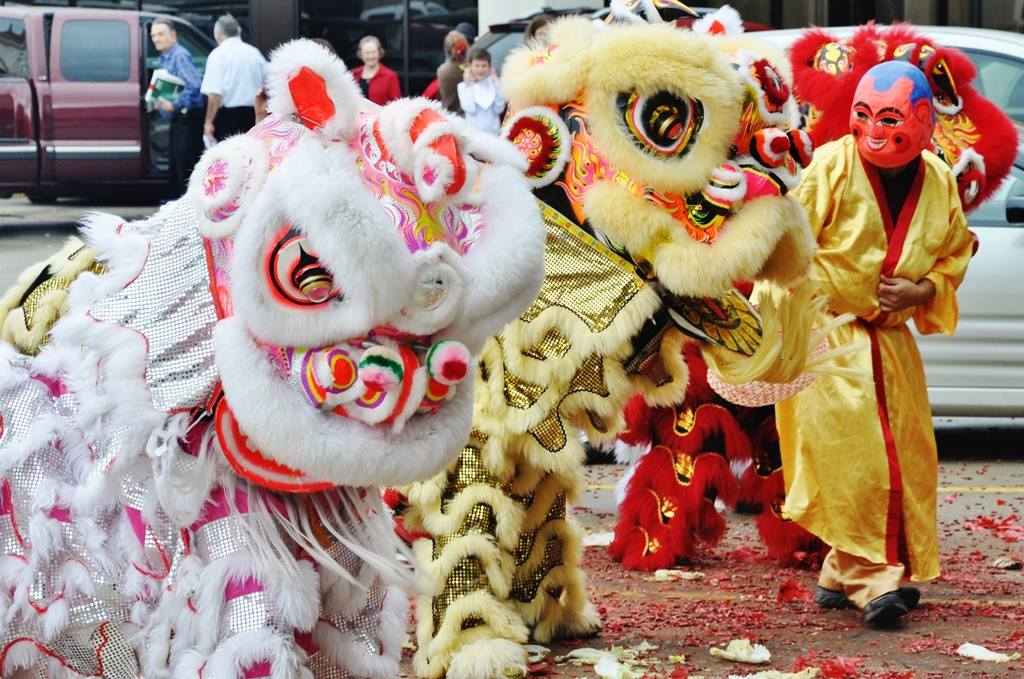 Community
George Memorial Library to Celebrate Lunar New Year
January 18 2023
---
Fort Bend County Libraries will host a Lunar New Year Celebration on Saturday, February 4, from 1:00 to 3:00 pm, at George Memorial Library, located at 1001 Golfview in Richmond. Activities and crafts celebrating the Year of the Rabbit are planned for families with children of all ages.
Dancing lions from the Houston Lion Kings Dragon & Lion Dance Sports Association will kick off the celebration at 1:00 pm, in the lobby of the library. The dancing lions have been a very popular part of the celebration for many years.
Visitors may join in playing Cai Deng Mi, or "Guessing the Lantern's Riddle," and win a prize if the answer is correct! The answer to the question, "What building has the most stories?" may be simpler than one thinks!
Visitors will also have an opportunity to learn about the art of Chinese calligraphy. A station will be set up in the lobby, where Peter Maa, a volunteer instructor at the T.E. Harman Center in Sugar Land, will demonstrate the art of calligraphy by writing names in Chinese.
A "Chinese Calligraphy for Beginners" workshop will begin at 2:00 pm, in the Meeting Room of the library. Reservations are required for this class, which will be taught by Junrui Garcia, Director of Art Green Island. Garcia will explain why and how some cultures value handwriting and calligraphy. She will demonstrate how daily writing can be transformed into calligraphy art, whether it is in English, Chinese, or any other language.
Volunteers from the Vietnamese Culture & Science Association, a nonprofit organization based in Houston, will demonstrate how to make "li xi" (red envelopes), which are traditionally given on the first day of the Lunar New Year for good luck.
The celebration at the library will feature authentic red lanterns that were presented to Fort Bend County in 2012, by representatives of Chancheng District, of Foshan City, China. The lanterns will hang in the lobby of the library for the day's festivities.
The Chinese Lantern Festival marks the culmination of the Lunar New Year celebration. The festival is part of an ancient ceremony welcoming spring, and the lantern symbolizes the lengthening days of the season. It is also thought to ward off evil spirits.
Children may visit the library's Youth Department, where they can make their own paper lantern to take home with them.
The Lunar New Year activities are free and open to the public. For more information, or to make a reservation for the Calligraphy Workshop, see the Fort Bend County Libraries website (www.fortbend.lib.tx.us), or call George Memorial Library (281-342-4455) or the library system's Communications Office (281-633-4734).
« BACK TO NEWS