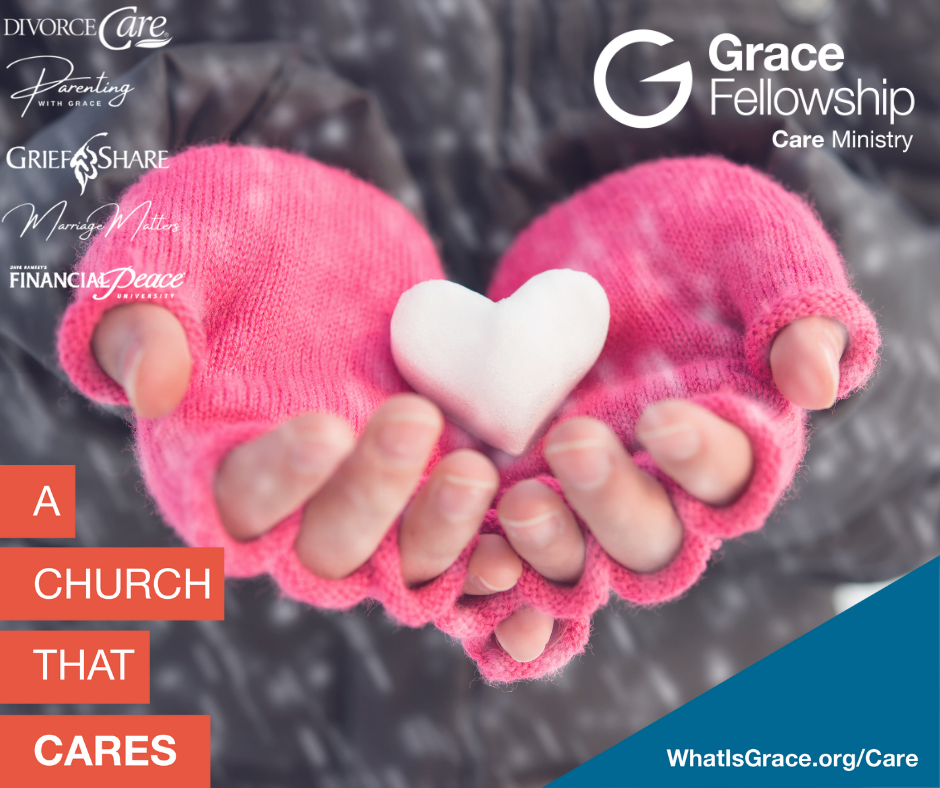 Religion
Care Ministry at Grace Fellowship Church
December 20 2021
---
Care Ministry at Grace Fellowship exists to help the hurting by meeting their emotional, physical, spiritual, and mental needs. We would be honored to walk alongside you during this season!

Marriage Matters
Whether you are engaged, looking for a marriage tune-up, or going through a difficult season in your marriage, join us for our next session of Marriage Matters beginning February 7, 2022
GriefShare: Are you looking for help and encouragement after the death of a loved one? Do you desire to have others walk alongside you through your grief to healing and hope? GriefShare can help! Register now for our next session beginning February 2, 2022.

DivorceCare
Are you divorced or separated and looking to find encouragement and support, discover hope, experience healing, and rebuild your life? Join us for our next session of DivorceCare beginning January 24, 2022
Financial Peace University: Discover the plan to help you dump debt for good, save for emergencies, and confidently build wealth for the future. Join us for our next session of Financial Peace University beginning January 31, 2022.

Parenting with Grace
Are you seeking to develop a family culture that fosters love, respect, and purpose? Join us for the next session of Parenting with Grace beginning June 20, 2022.
To register for any of our Care groups, please visit
WhatIsGrace.org/Care
. For more information, please contact us at
281-646-1903
.
« BACK TO NEWS