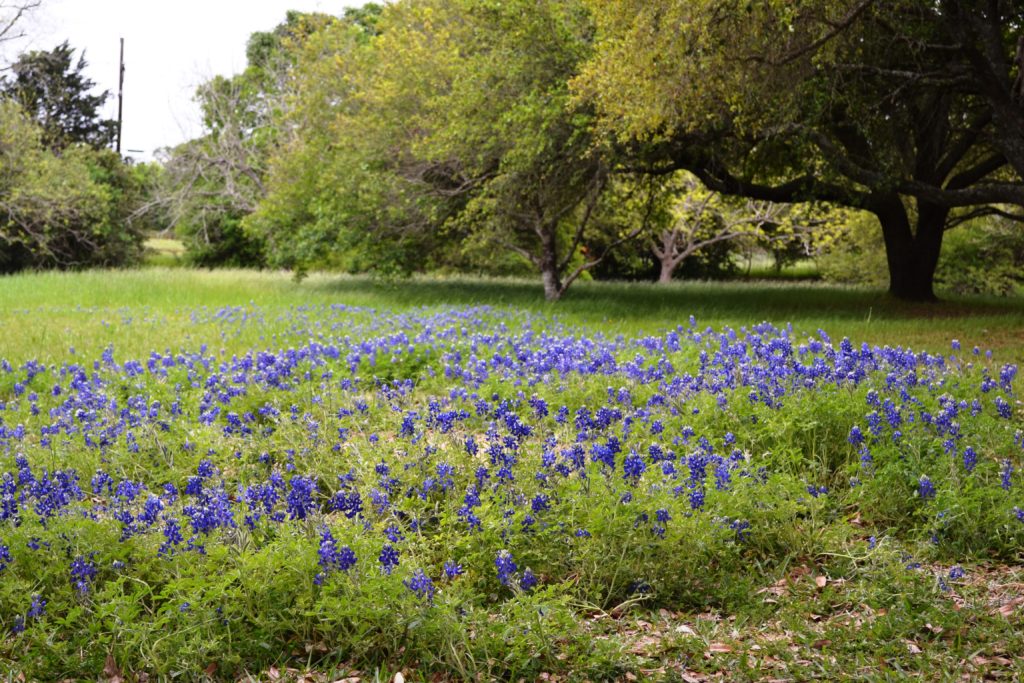 Lifestyle
Bluebonnets at Washington on the Brazos
March 21 2023
---
Visitors at Washington on the Brazos always talk about their bountiful wildflowers in the spring.
Bluebonnets, gaillardia, coneflower and pink evening primrose cover sections of the park, creating spectacular opportunities for photographers.
The bluebonnets alone are a favorite of many and typically are in bloom from March through April. The location and timing of large masses of flowers is hard to predict, but a joy when discovered.
Areas around the Visitor Center and down the walking trail to the Wildflower Loop usually offer visitors a view of the sweet scented state flower as well as an array of other Texas flowering beauties. With blooming flowers, a variety of butterflies and songbirds, Washington on the Brazos has much to offer the nature lover, artist, photographer and those looking for beauty and peace. Spend a day taking in the glory of nature and the intrigue of history when you visit this Texas shrine.
About Washington on the Brazos
Located on 293 acres of lush park land, the picturesque Washington on the Brazos State Historic Site gives visitors unique insights into the lives and times of the 59 delegates who met on that very spot on March 2, 1836 to make a formal declaration of independence from Mexico. From 1836 to 1846, the Republic of Texas proudly but precariously existed as a separate and unique nation. Washington on the Brazos is, indeed, "Where Texas Became Texas."
Washington on the Brazos State Historic Site has many onsite attractions open daily, as well as an incredible year-round schedule of events and programs. On the grounds of this Texas Historical Commission-run state historic site is the Star of the Republic Museum; Independence Hall; and Barrington Plantation. The site's Visitor Centerfeatures interactive exhibits which present a timeline of the Texas Revolution; it also houses the spacious Museum Store, which offers snacks and a wide range of Texas-themed items. All visitors are encouraged to start with the Visitor Center. This facility is free to the public and is the best place to gather information at the site, Star of Republic Museum, Independence Hall, Barrington Plantation, and purchase entry tickets.
Washington on the Brazos State Historic Site is the core of the Republic of Texas Complex, which also includes Fanthorp Inn—a wonderfully preserved 19th century stagecoach inn located nearby in Anderson, TX. A visit to this significant historic site is a must for all Texans and newcomers alike!
The grounds are open daily from 8:00 AM – 5:00 PM and the Visitor Center is open from 10:00 AM – 5:00 PM.
For more information about Washington on the Brazos, please visit wheretexasbecametexas.org.
Source: Washington on the Brazos
« BACK TO NEWS
---
LATEST NEWS
V
All
Food & Beverage
Food & Dining
Shopping
Weather
Development
Dining
Government
Home & Garden
Lifestyle
Outdoors
Pets
Transportation
Community
Non-Profit
Sports
Education
Health & Science
Religion
Groups
Entertainment