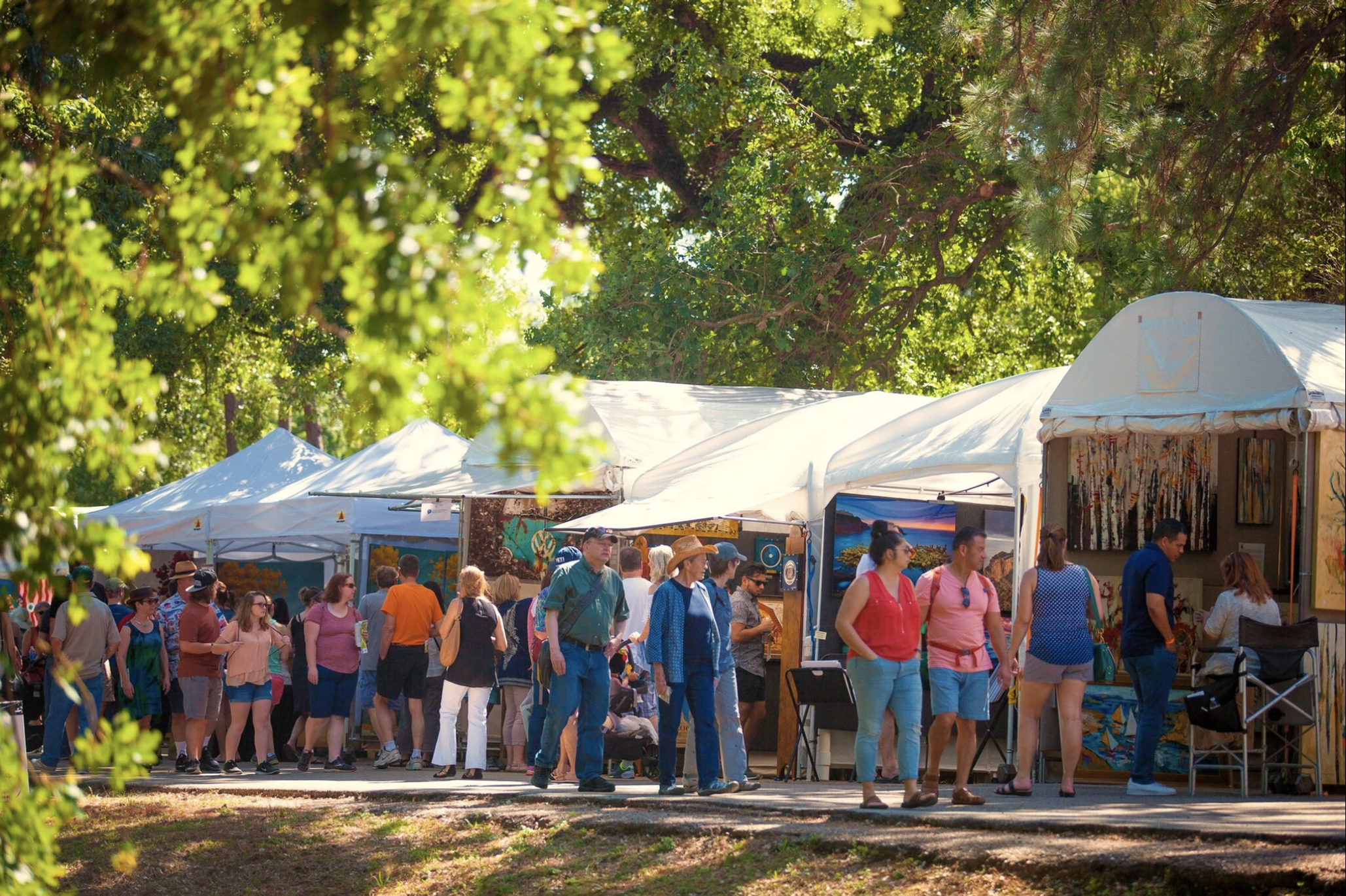 Entertainment
Bayou City Art Festival Memorial Park 2022
March 11 2022
---
The Art Colony Association, Inc. (ACA) has announced the Bayou City Art Festival Memorial Park 2022 featured artist is Daryl Thetford, a mixed media artist from Chattanooga, TN. Thetford along with 300 artists from around the country, representing 19 different disciplines will showcase their art at the 50th Anniversary of Bayou City Art Festival Memorial Park on March 25-27, 2022.
In 2022, Bayou City Art Festival will celebrate 50 years of providing unique art experiences and education for the greater Houston area by bringing diverse artists to Bayou City Art Festivals while supporting local organizations and promoting the impact that art has on the Houston community. As the nation's premier spring outdoor art festival in the U.S., Bayou City Art Festival will provide guests with the opportunity to meet artists, view original works and purchase one-of-a-kind art, prints, jewelry, sculptures, functional art and more.
The three-day festival features two entertainment stages, a food truck park, a craft beer and wine garden, additional live entertainment and beverage stations throughout the festival, an Active
Imagination Zone, a VIP Hospitality Lounge and much more. An exhibition of student artwork composed of the top 30 finalists from the Middle School Art Competition will also be featured.
Online early bird tickets will soon be available at www.bayoucityartfestival.com for $15 for adults, $5 for children 6-12 and children under five are free. Adult tickets purchased after March 15, 2022, are $18. VIP Hospitality Lounge tickets are $60 and include admission to the festival. Online pre-purchased tickets are required to enter the festival. Tickets will not be sold at the gate and can only be purchased online.
The festival will take place at the South Picnic Loop in Memorial Park. Click here to view a map of the park. There is no fee to park your vehicle at the Park, and there are additional parking areas around the Park. Click here for more details.
For the most recent updates, follow the official event hashtags #HouArtFest and #BCAF, like the Facebook page or follow on Twitter and Instagram. For more information, please visit www.artcolonyassociation.org.
« BACK TO NEWS