This event has already passed.
Please go back
and select an upcoming event.
Brookwood's Annual Ladies' Night Out
Fundraiser / Tuesday November 29, 2022
Are there any ladies out there who like to shop? If so, then we have the perfect event just for you! Grab your girlfriends and head on over for a festive night out at Brookwood's Annual Ladies' Night Out! Join us Tuesday, November 29, 5-8 PM at the Gift & Garden Center. We'll have extended shopping hours, light bites, a wine and beer bar, and more.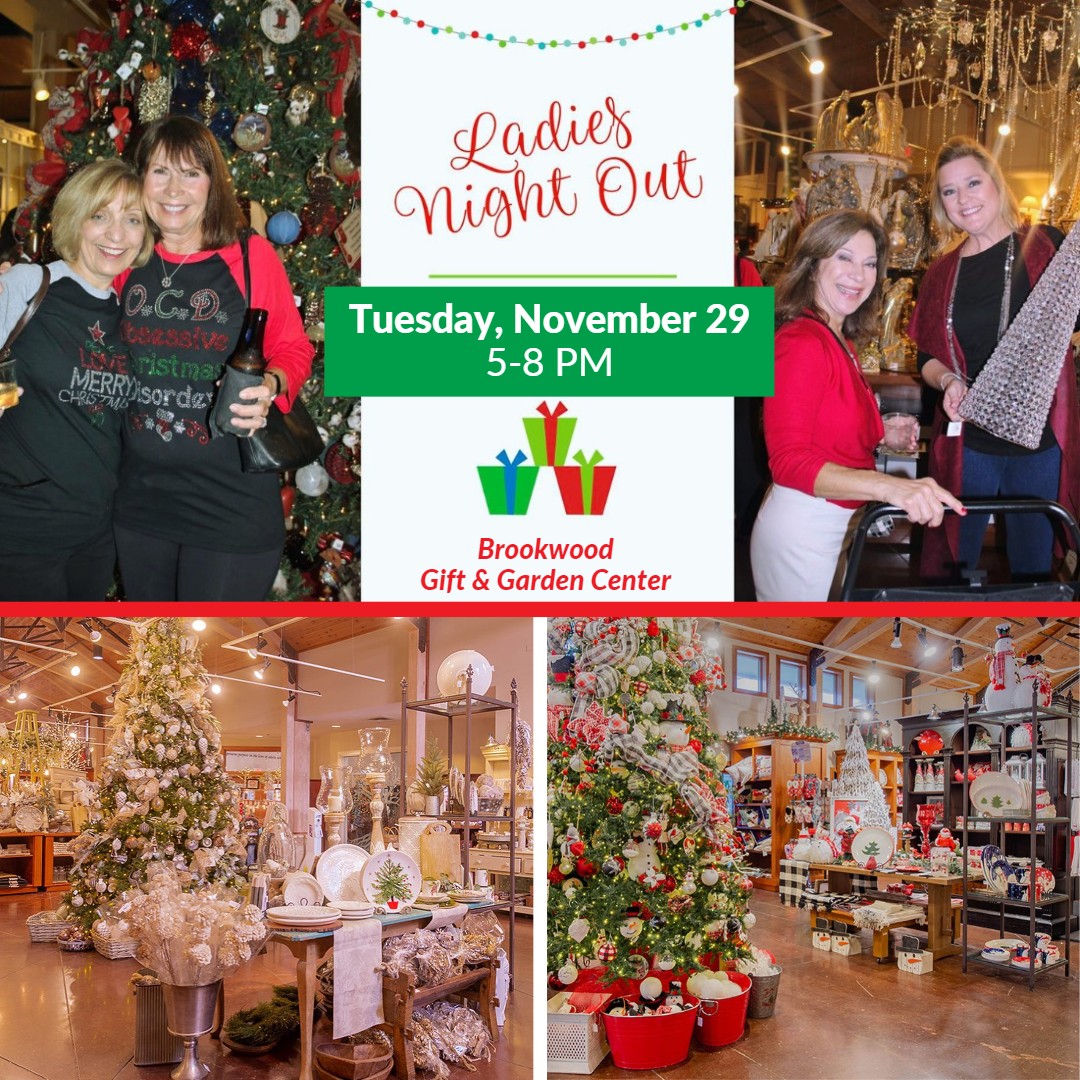 Remember to make room in your car and take home some beautiful Citizen-grown poinsettias! Thank you for supporting the Citizens of Brookwood!
Changing the way the world thinks about adults with disabilities.