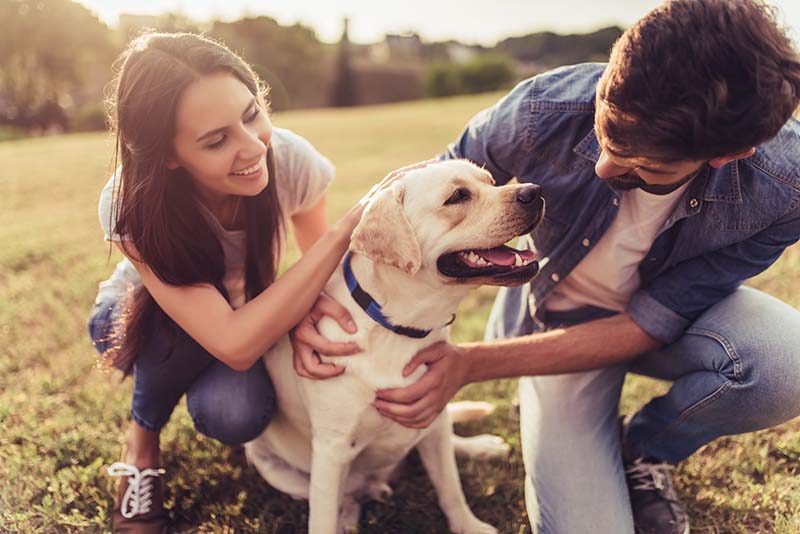 Lifestyle
Pet Appreciation Week
June 03 2022
---
Pet Appreciation Week is just around the corner! From June 5 through June 11, this week of appreciation has been observed since 1981 as a way to pour out extra love on our beloved pets. They do so much for us from providing companionship and comfort to fun and lifelong memories. Here are a few ways you can spoil your pet this week to show them how much they mean to you and how much you appreciate them:
Give them a special treat like a delectable bone, soft chew treats (for many animal types), or fresh pet-safe grass
Take them to a fun, safe place where they can play (especially dogs)
Cuddle up on the couch and watch a movie with them at your side
Play outside, or wherever they like to play, at home and don't worry about the time
Purchase an exciting new toy your pet will enjoy, such as a feather stick for cats, new wheel for hamsters, hot rock for iguanas - whatever they're into!
Take them to the vet for an overdue wellness checkup (have a treat handy to reward them for their bravery!)
Purchase pet health insurance, especially if your pet's breed is prone to health issues
Take them to your favorite groomer to be pampered and refreshed
Take them for a road trip (especially if they're comfortable riding in a car)
Have a dog and not sure where to take them for a fun play date? Check out this website to view all the best dog parks around the Greater Houston area!
In the hustle and bustle of our busy lives, we often don't give our pets the amount of attention they deserve. This week, carve out a little extra time to show your pet how much you love and appreciate them. They will feel the love and give it back tenfold!
« BACK TO NEWS