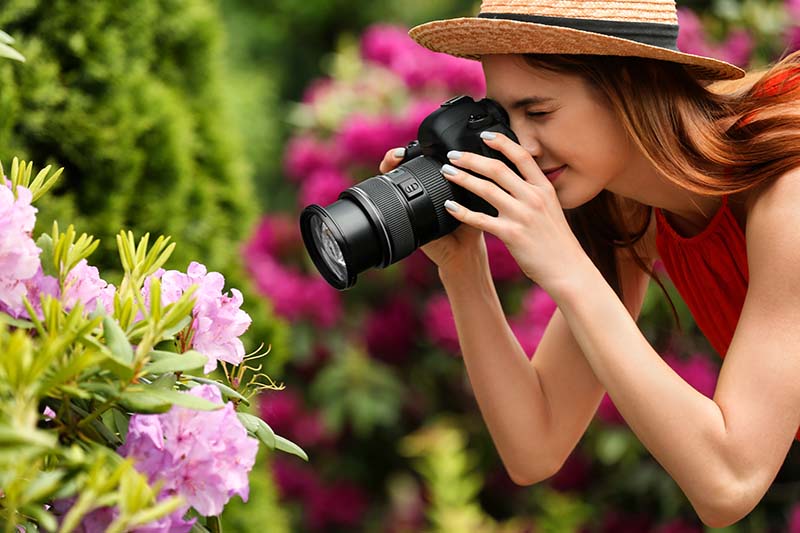 Lifestyle
Nature Photography Day
June 15 2022
---
Each year, June 15 is designated by the North American Nature Photography Association (
NANPA
) to promote the enjoyment of nature photography, and to explain how images are used to advance the cause of conservation and protect plants, wildlife, and landscapes both locally and globally.
A Little History
In 2006, NANPA celebrated the first Nature Photography Day and placed it in McGraw-Hill's (now Rowman & Littlefield) reference work,
Chase's Calendar of Events
. Many media and websites took notice. Since then, people throughout the North American continent, and overseas too, have discovered numerous ways to observe and enjoy the day. Enthusiasm for Nature Photography Day continues to grow—worldwide. NANPA encourages people everywhere to enjoy the day by using a camera to explore the natural world. A backyard, park, or other place close by can be just right.
Stay Connected to the Natural World
Here are some ways to celebrate Nature Photography Day:
Learn even more about the natural history of your environment: plants, wildlife, and land.
Participate in the 2022 NANPA iNaturalist Nature Photography Day Bioblitz and Contest. Learn more about it in this article and find the contest rules here.
Encourage the creative spirit among your family and friends. Tell them about books and online resources with suggestions on how to photograph flowers, birds, and more.
Know that your photos can be invaluable, telling vital stories about nature. Find something that detracts from the natural world, showing images about how human beings sometimes adversely affect the environment.
Remind your colleagues about Nature Photography Day and how images have been used to protect the natural world. If you have a website or blog, spread the news there, too.
Even before June 15, immerse yourself in the legacy of nature photography by reading about the work of naturalists as well as pioneers in the profession.
Take learning even further: Whether you teach online or in person, ask your students to also read about the experiences of nature photographers—legends of the past and today.
Build vibrant memories by picking something close to home that you've never photographed before. Then make plans to photograph that subject or scene every June 15. Enjoy the pilgrimage!
Create a scavenger hunt for birds, butterflies, insects, rocks, and other natural sights likely to be close to you. But don't just list what you've found. Take photos!
Finally, ask yourself how your images can help to bring positive changes to the Earth. After all, it's our common home.
Places to Photograph Nature Near You
Need a few suggestions on places you can take beautiful photos of nature in your area? Take a look at your "My Community" tab and toggle down to "Parks and Recreation" for a comprehensive listing of parks near you! Grab your camera and head over to a local park for a day of exploration behind the lens. Who knows, you might even snap a photo you love so much that you frame it for display in your home, or present it to a loved one as a gift!
« BACK TO NEWS