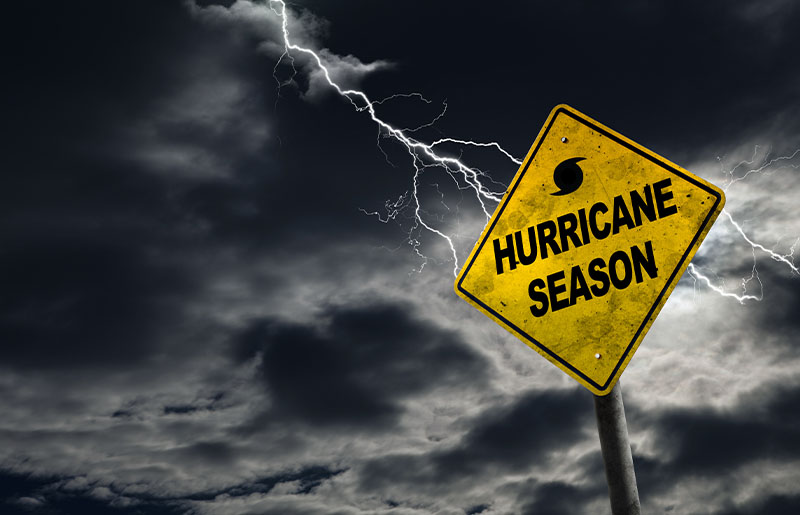 Community
June 1st Marks Official Start to 2023 Hurricane Season
June 01 2023
---
Hurricane season officially begins June 1 and lasts through November 30. The Harris County Office of Homeland Security & Emergency Management (HCOHSEM) is urging all residents to prepare now.
Harris County has not seen a major hurricane since Hurricane Ike in 2008, however, our area is no stranger to major storms. Rain events with tropical storm intensity, such as Harvey in 2017, serve as a reminder that complacency is the enemy of preparedness. It only takes one storm to devastate our community, and residents should be prepared and ready all year long.
"Our county's proximity to the coast makes us a vulnerable target. If we are impacted by a tropical storm or hurricane, it's crucial that everyone has a plan" said Mark Sloan, Emergency Management Coordinator. "The county, along with first responders, work year-round to prepare for hurricane season and we are all asking the community to do the same."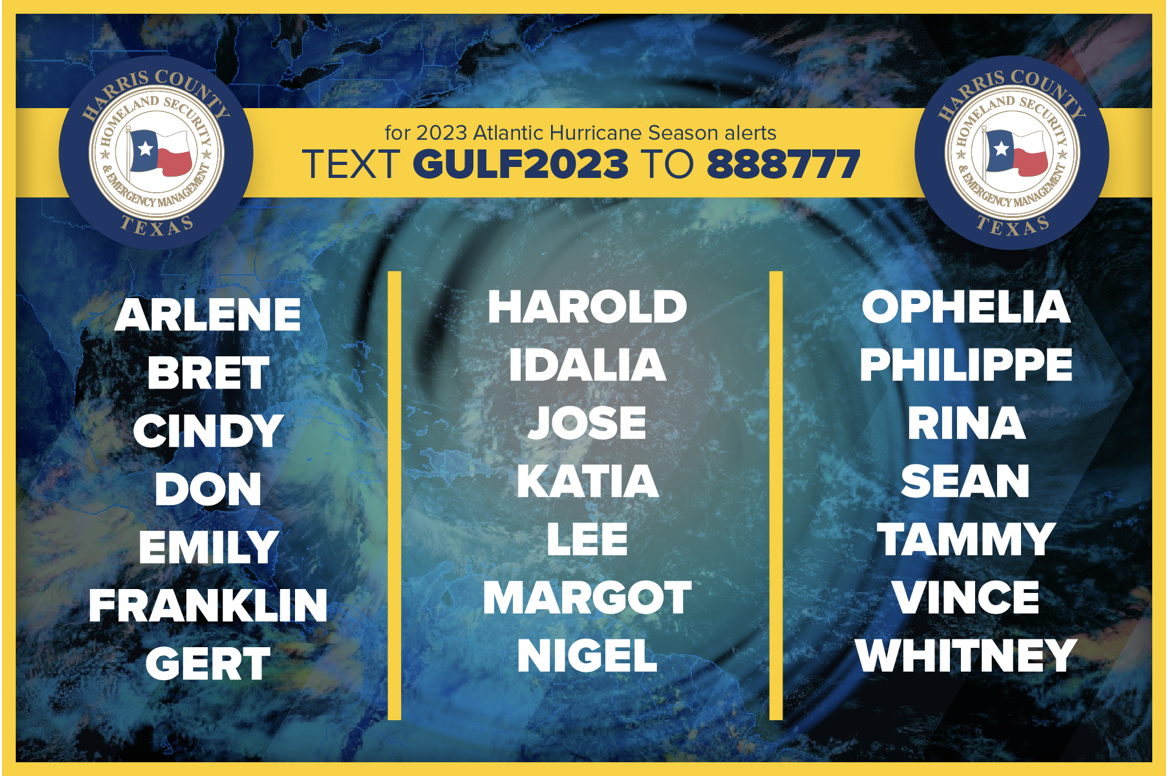 You can take three simple steps to prepare for hurricane season: Get a Kit, Make a Plan, and Stay Informed.

Get a Kit
Everyone needs to have an emergency supply kit that contains enough non-perishable food and water to last seven days. Other essential items to include in your kit are medications, special products for babies, and pet supplies including food, water, leashes, bedding, and vaccination records. A copy of the Emergency Essentials Checklist can be found at
www.readyharris.org
under Get Prepared.

Make a Plan
Residents living in evacuation zones need to learn their evacuation routes and follow instructions from local authorities. To determine if your home is located in an evacuation zone, check the Zip Zone Evacuation Map.
If you will need help evacuating or require special assistance after a disaster, sign up with the State of Texas Emergency Assistance Registry (STEAR) online or call 2-1-1 to register for transportation. STEAR is a free service available to the elderly, people with access and functional needs, and individuals who do not have other means of transportation.
Homeowners, renters, and business owners are also encouraged to buy flood insurance, even if they have never experienced flooding. For residents who may already have coverage, check the status of the policy to be sure it has not lapsed. It is also important to remember that Flood insurance policies from the National Flood Insurance Program (NFIP) normally carry a 30-day waiting period and are not sold when there is an active tropical cyclone in the Gulf of Mexico. For more information, visit www.floodsmart.gov.

Stay Informed
Remember, it is important to stay informed before, during, and after a hurricane. Residents should have multiple ways to receive information, including local media, the National Weather Service, and other trusted sources. Sign up to receive weather and emergency alerts at www.readyharris.org and text "GULF2023" to 888-777 for hurricane season updates.
Residents can sign up for ReadyHarris Accessible Alerts which is a free program for those who are deaf, blind, hard of hearing, have low vision or low literacy. The emergency alerts are available in American Sign Language, and voice and text in English and Spanish. You can receive these alerts by texting R-E-A-D-Y to 281-609-9093.
Residents can also follow @ReadyHarris on social media platforms.
« BACK TO NEWS
---
LATEST COMMUNITY NEWS
V
All
Development
Dining
Government
Home & Garden
Lifestyle
Outdoors
Pets
Transportation
Community
Non-Profit
Sports
Education
Health & Science
Religion
Groups
Entertainment