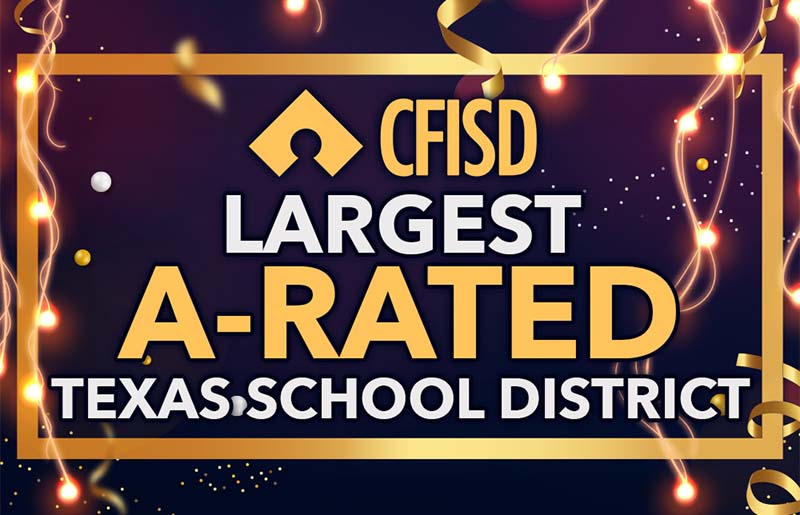 Education
CFISD Named Largest A-Rated District in 2022 Accountability Ratings
August 15 2022
---
CFISD earned an "A" rating—the largest school district to earn the designation—in the Texas Education Agency's 2022 accountability rating system, released Aug. 15.
An "A" rating is the highest level of performance that may be earned by a district in the accountability system, which awards letter grades of A-C for districts scoring at least a 70 in the domains of Student Achievement, School Progress, Closing the Gaps and overall.
Districts are evaluated on a series of criteria including STAAR scores; college, career and military readiness; state graduation rate; academic growth; relative performance; English language proficiency; and federal graduation rate.
"This A rating is an incredible achievement coming off some of the most challenging years that schools have ever faced," said Dr. Mark Henry, CFISD superintendent of schools. "The designation is evidence of the hard work and dedication shown by our teachers, district and campus leadership and support staff, and of course, our students. CFISD isOpportunity for All—with a capital A!"
Learn more about the accountability system on the TEA website.
« BACK TO NEWS