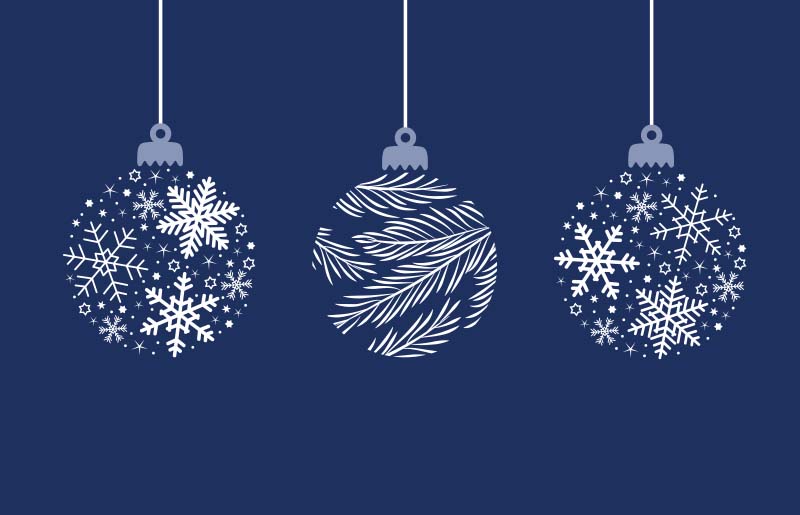 Non-Profit
KCM Christmas Ornaments Spread Cheer and Hope
December 05 2022
---
With the Christmas season in full swing, many families already have their Christmas tree up, decorations on the front lawn and Amazon boxes coming in droves each day. Stores are buzzing with shoppers and outdoor Christmas lighting enthusiasts are finding it more and more difficult to find C9 lights at stores. Even though there is much joy in the air, for many, it is a very stressful time when uncertainty looms and dampens the holiday spirit.
As with their year-round programs, Katy Christian Ministries (KCM) has once again stepped up to assist families in need throughout the Katy area this holiday season. The need for assistance is greater than it has been in years past, even with many local business owners coming in for the first time in need of assistance.
"There are a lot of people who are coming in asking for help who need it, and we are seeing many more people needing help from our food pantry," said Jeanette Trejo with KCM.
One of their holiday initiatives is Santa's Sleigh, where a child and/or a senior adult can be adopted for the holidays to bring joy to those in need. KCM has increased their senior adult adoptions by 40% from last year and have doubled the number of adopted children, with 48 children still waiting to be adopted. To learn more about this program, check out
this recent article
.
This year, KCM is trying something new with the introduction of an annual Christmas ornament. KCM has partnered with a local Katy small business, Tiff's Decor and More, to create a beautiful ornament that captures the spirit of the season. Cynthia Madison, communications Director for KCM, has worked with Tiff's Decor and More for ornaments through another organization in the past and knew they would be an excellent fit for this initiative. Best of all, being a local small business in Katy, KCM was thrilled by the opportunity to support a local business and in turn, the local economy.
Designed by Daysi Crespo and Cynthia Madison with KCM, the ornament features the organization's mission statement around the edge, their logo and slogan, as well as the year. Each ornament is made out of wood with painted white and blue embellishments. Each ornament costs just $15 and KCM is hoping to sell at least 300 ornaments this year. Proceeds will fund their ongoing programs, which include but are not limited to their food pantry, social services, resale, store and crisis center. KCM hopes to produce a uniquely designed ornament each year.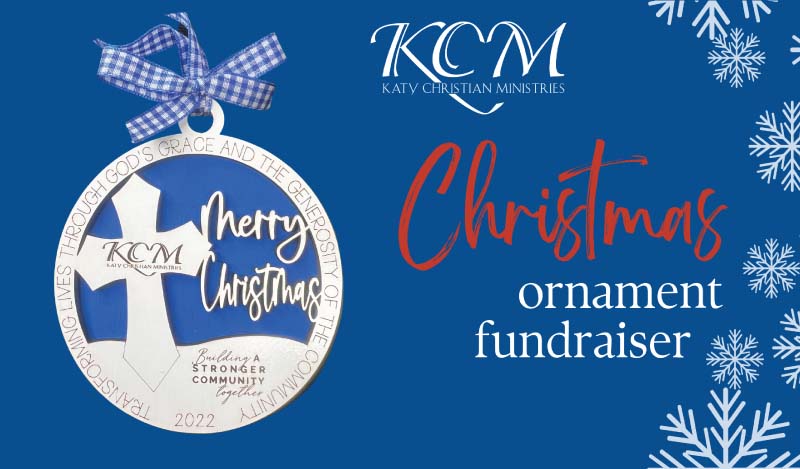 "Every time a purchaser, it looks at their ornament, they can be reminded of having done a good deed for the community. Here at KCM, we're very humble and blessed that we are able to be a part of the community," said Trejo.
To purchase your ornament, please visit this website to securely place your order. Purchased ornaments will be available for pickup at KCM's administration office located at 3506 Porter Road, Katy, TX 77493. Their office is open Monday through Thursday from 8:00 AM to 5:30 PM, and closed from 12:00 PM to 1:00 PM for lunch.
To learn more about KCM, please visit their website at ktcm.org.
---
| | |
| --- | --- |
| | Tiffany Krenek has been on the My Neighborhood News team since August 2021. She is passionate about curating and sharing content that enriches the lives of our readers in a personal, meaningful way. A loving mother and wife, Tiffany and her family live in the West Houston/Cypress region. |
« BACK TO NEWS