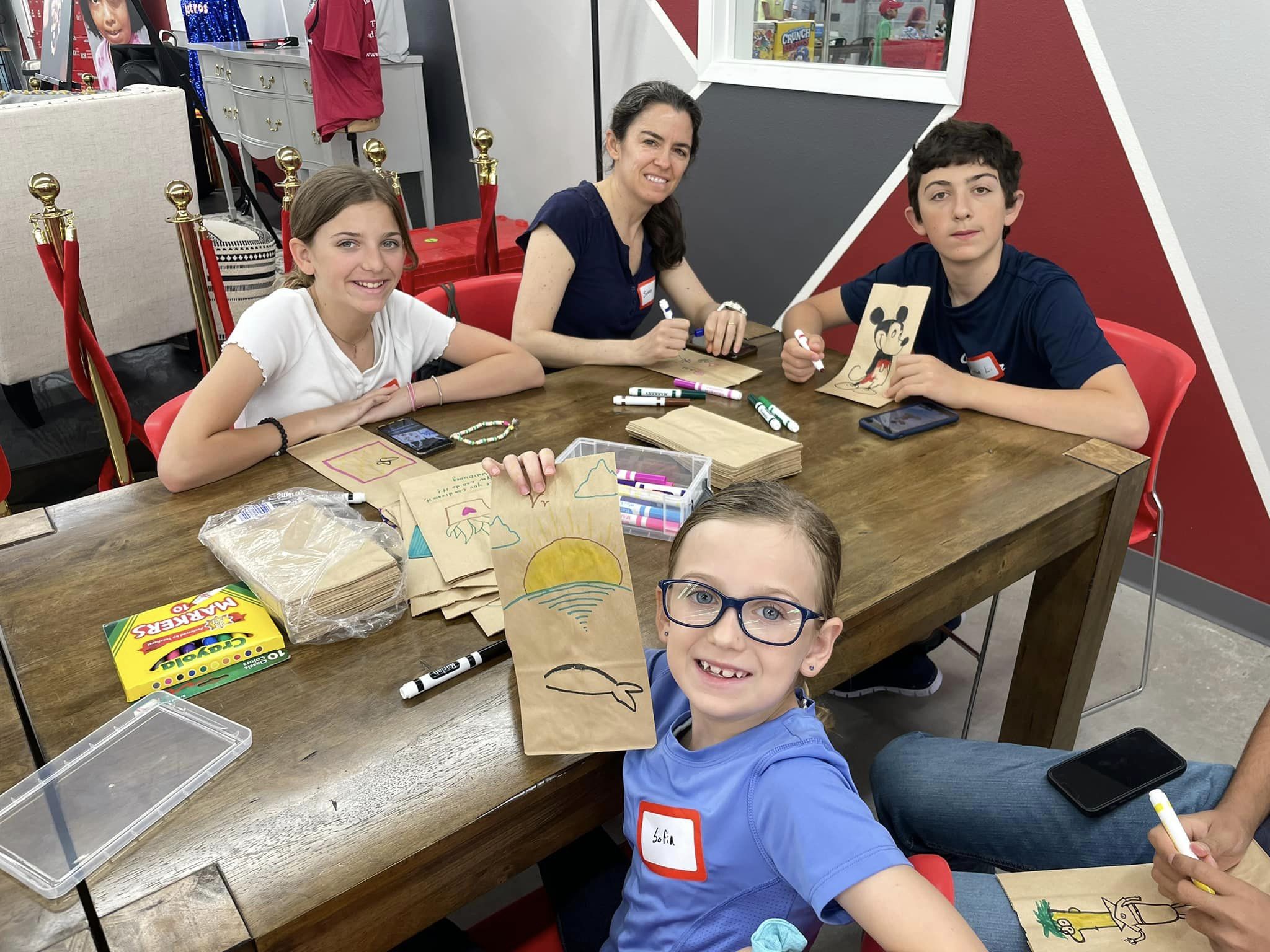 Non-Profit
Summer Volunteering Opportunity for Kids: Lunches of Love
May 31 2023
---
Summertime is finally here. Kids are planning playdates with friends, swimming in their neighborhood pools, staying up late and enjoying the freedom and much-needed rest that summer promises. With relaxed schedules and fewer commitments, this magical time of year also presents the perfect opportunity for families to carve out a little time to give back to their community. This not only benefits those who need help, but also those lending a helping hand, especially our youth. According to Parents.com, children can benefit in many ways from volunteering, including build character and strengthen connections, increase empathy, and improve feelings of joy, happiness and fulfillment.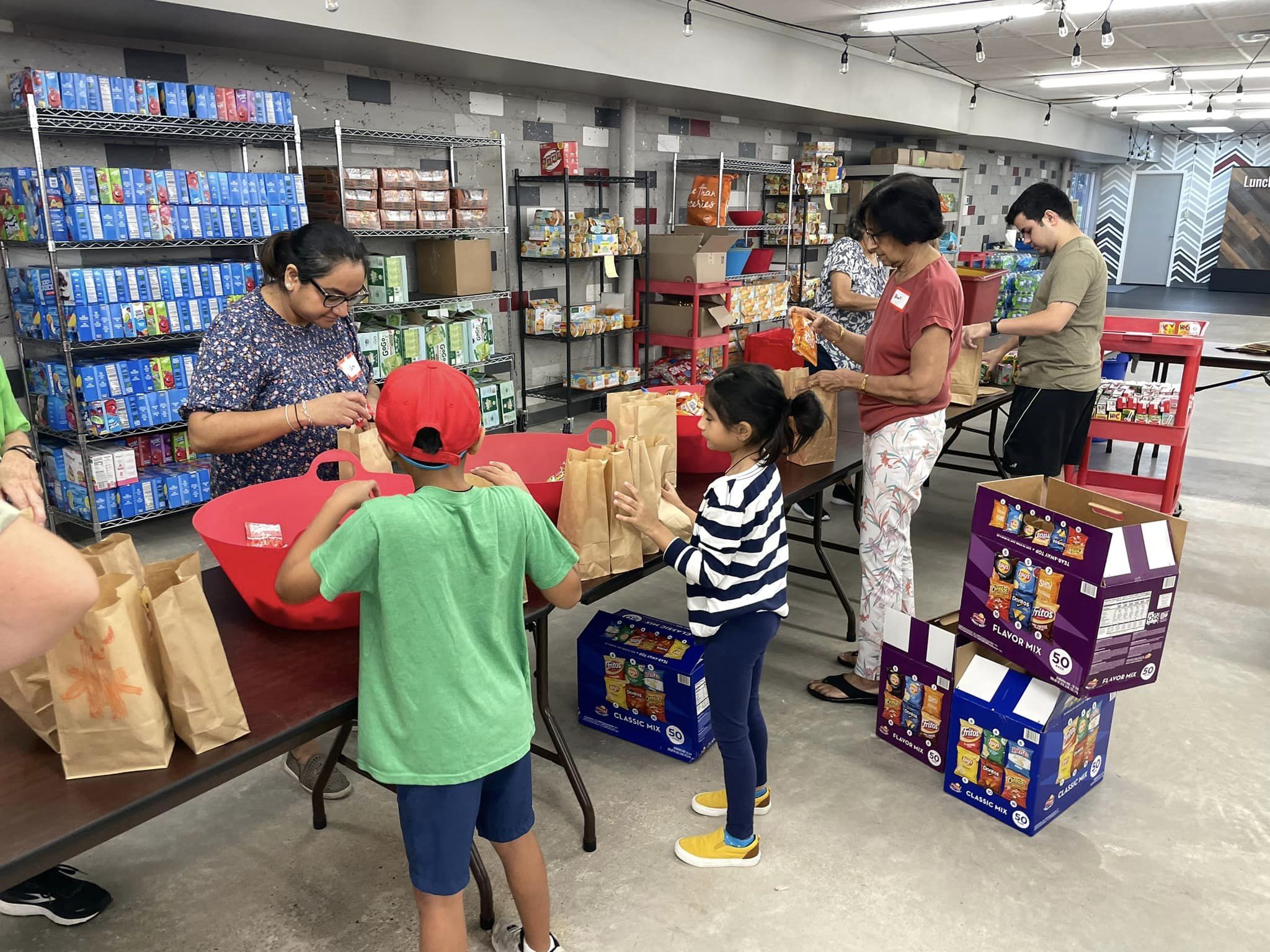 (Source: Lunches of Love)
When school is out, the need for help still persists among our vulnerable neighbors, including healthy meals for children whose families struggle to put food on the table. One Fort Bend County non-profit, Lunches of Love (LoL), is dedicated to helping end childhood hunger across the county by providing a free nutritious sack lunch during extended school holidays and weekends. Beginning as a ministry of First United Methodist Church Rosenberg during Christmas break in 2009, LoL now feeds 4,000+ children each day right here in Fort Bend County.
Each lunch costs approximately $0.75 and is made with love inside the kitchen of their main facility located in Rosenberg. Lunches contain a main entree (sandwich, spaghetti or hot dog); goldfish, pretzels or wheat thins; fruit, yogurt, or low fat snack; and juice or water. Many children living in families facing food insecurity rely on school lunch as their only meal of the day. Lunches of Love aims to help fill the gap during extended school holidays (spring break, summer vacation, Thanksgiving and Christmas break) and weekends. According to LoL, in our community, a large percentage (over 87% – Title 1 Schools) of children who receive support from LoL are on free and reduced lunches during the school year. Many of these children would go hungry without LoL.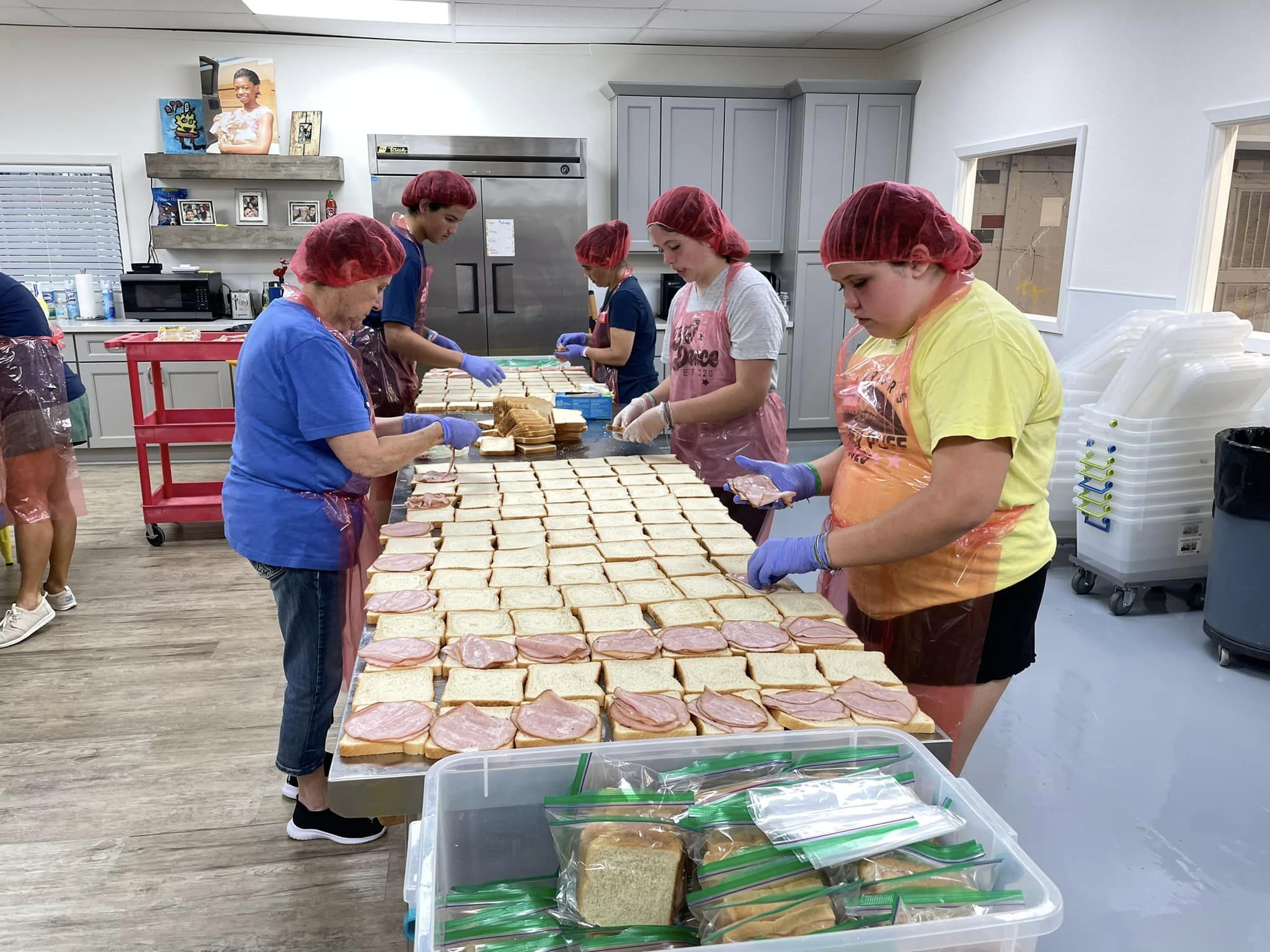 (Source: Lunches of Love)
Lunches of Love is 100% volunteer based and driven. LoL has numerous ways that volunteers can help end childhood hunger in our community, welcoming groups and individuals of all ages. If your child can hold a crayon, LoL has a job for them. Volunteer jobs include decorating lunch sacks, bagging dry goods, making sandwiches, assembling lunches, and delivering lunches to pre-determined distribution sites. During the summer, volunteers can help out at LoL Monday through Friday from 9:00 AM to 11:00 AM. Delivery takes place Monday through Friday from 10:30 AM to 12:30 PM. For delivery, LoL asks that all children be at least 5 years old and must be accompanied by an adult. Children over 13 can ride in the van without a guardian after a waiver is signed by a parent or guardian. During the school year, volunteers can also organize, prep, pack and deliver care packages to LoL's adopted adopted campuses.
click here for volunteer signup
Donations are also a great way to participate in LoL's programs. During the summer, LoL is in the greatest need of juice boxes. Throughout the year, LoL needs gas cards for delivery, gift cards to local stores (Sam's, Walmart, Kroger, Target, Randalls) and Ziploc snack size baggies. Donated items can be dropped off at your convenience at their main campus located at 1416 Radio Lane, Rosenberg, 77471 . Their front porch has contactless delivery and donation acceptance does not have set hours.
Round up the family to spend a few hours at LoL this summer and make life-long memories while helping others. Once school is back in session, discuss ways your family can continue to support LoL's mission in service to vulnerable youth in the community. By giving, we receive - no matter what age you are. To learn more about Lunches of Love and their programs, please visit lunchesoflove.net.
---
| | |
| --- | --- |
| | Tiffany Krenek has been on the My Neighborhood News team since August 2021. She is passionate about curating and sharing content that enriches the lives of our readers in a personal, meaningful way. A loving mother and wife, Tiffany and her family live in the West Houston/Cypress region. |
« BACK TO NEWS
---
LATEST COMMUNITY NEWS
V
All
Development
Dining
Government
Home & Garden
Lifestyle
Outdoors
Pets
Transportation
Community
Non-Profit
Sports
Education
Health & Science
Religion
Groups
Entertainment