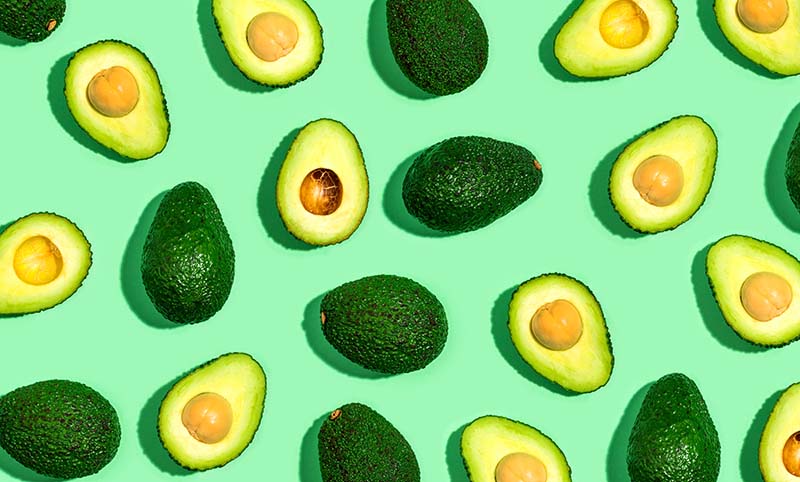 Health & Science
National Avocado Day
July 31 2022
---
It's National Avocado Day today! While it's pretty common to find avocados in just about every grocery store (large and small), they haven't always been this popular.
Avocados were first domesticated in tropical America, where they were cultivated as individual seedling trees before the Spanish conquest. The plants did not receive serious horticultural attention until about 1900, when horticulturists found that production of grafted trees was simple and allowed perpetuation of superior seedlings and the establishment of orchards. Flourishing avocado industries have since developed around the world in suitable climates. Mexico, the Dominican Republic, Peru, Indonesia, and Colombia were the top producers worldwide in 2020. The fruits are also grown commercially in Florida, California, Hawaii, Kenya, Haiti, Chile, South Africa, Brazil, and Australia, as well as on some Pacific islands and in several Mediterranean countries, including Israel.
Today, we enjoy avocados in a wide variety of ways. Spread on toast, mashed and mixed with tomatoes, onions, cilantro and lime in guacamole, diced and tossed in a fresh salad, sliced and spread inside a burger or deli sandwich, blended into sauces and dressings, pureed in drinks, mixed in cosmetic products both commercially produced and made at home, and so much more. Packed with nutrition, avocados are a great source of fiber, folate, healthy fats, magnesium, potassium, vitamin C, vitamin E, and vitamin B6.
Learn more about the horticutural background of avocados detailed in this article published by our friends at the Texas A&M Agrilife Extension. One of their horticulturalists has even detailed how you can grow avocado trees at home - learn more here! Be sure to stop by your local grocery store today or during your next shopping trip to pick up a couple of these beauties. Your body and your tastebuds will thank you!
Source: Britannica
« BACK TO NEWS
---
LATEST NEWS
V
All
Food & Beverage
Food & Dining
Shopping
Weather
Development
Dining
Government
Home & Garden
Lifestyle
Outdoors
Pets
Transportation
Community
Non-Profit
Sports
Education
Health & Science
Religion
Groups
Entertainment