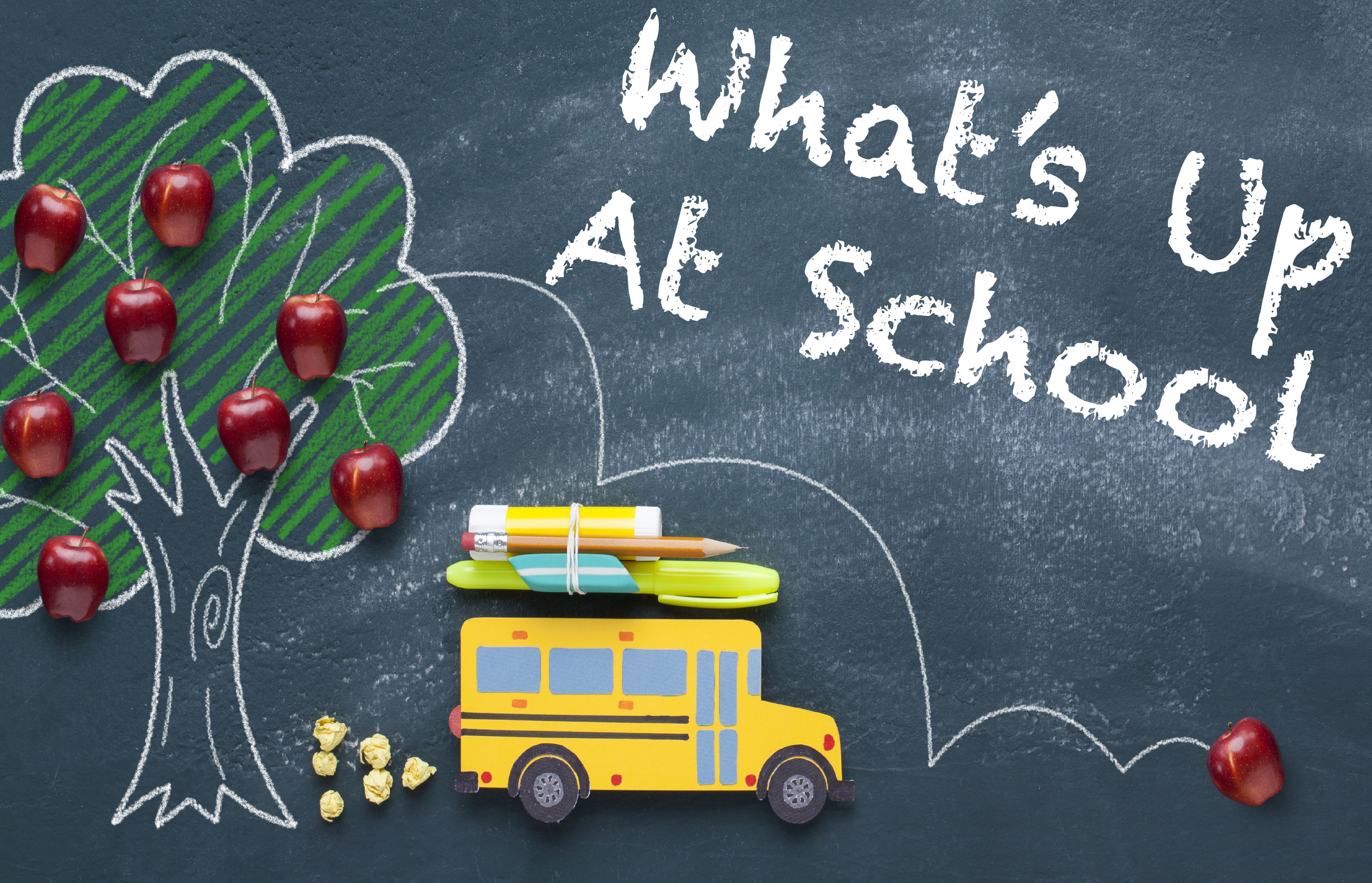 Education
Lamar CISD & Katy ISD March Information
February 16 2022
---
KATY INDEPENDENT SCHOOL DISTRICT
DATES TO REMEMBER
March 14th - 18th: Spring Break
March 21st: 4th Elementary Grading Cycle Begins
KATY VIRTUAL SCHOOL REGISTRATION OPEN
For some Katy ISD soon to be 9th through 11th grade students, supplemental virtual classes are an excellent option for earning graduation credits and expanding learning opportunities. Katy Virtual School (KVS), a paid, supplemental online course program, has begun registration for the Summer 2022, Fall 2022 and Spring 2023 semesters.
"This paid, supplemental virtual model of e-learning is in high demand with our high school students because it supports graduation plans and delivers quality instruction to Katy ISD learners, outside of normal school hours," said Susan Richards, Katy ISD Instructional Technology e-Learning Manager. "KVS courses support students who need a flexible schedule to participate in programs during the school day. It's an excellent opportunity for students," added Richards.
KVS offers a wide range of courses from Creative Writing, AP Art History, English III, World Geography, Economics, Psychology and more. There are over 45 Advanced Placement (AP), Katy Advanced Program (KAP) and academic level courses available to students with additional opportunities being added each year. Most KVS courses are $200 per semester.
Over 4,000 high school students enroll in the District's KVS program each year. Since its launch in 2013, the primary goal of KVS is to offer choice and flexibility in challenging online courses developed and taught by Katy ISD teachers.
For more information, students can visit with their campus counselor, email KVS at katyvirtualschool@katyisd.org or visit the Katy ISD Virtual School website.
KATY ISD LAUNCHES SPRING COMMUNITY EDUCATION COURSES
Have you ever wanted to learn how to play the guitar, maybe take some computer skills classes or learn how to dance salsa? If so, look no further! Spring enrollment has begun for a variety of Katy Independent School District Community Education classes which aim to provide participants the opportunity to build expertise, learn a different skill or enjoy a new activity.
With a variety of topics and options, the Community Education courses at Katy ISD provide the general public with learning opportunities that include self-improvement, enrichment, recreation, professional skills courses and best of all, an opportunity to make new friends. Spring semester classes take place at various Katy ISD high schools during evening hours and interested individuals can view course availability through the Katy ISD Community Education Spring 2022 Online Course Catalog.
"For over 30 years, the Katy ISD Community Education Program has grown to include almost 2,000 participants per semester," said Karen Lewis, Director of Internal & Community Relations. "We have found that many participants who take a course, return in following semesters to take more classes," added Lewis.
Registration is available online. Everyone is invited to register for classes, even if you live outside of the Katy ISD district. Certificates of completion are issued for most classes. For questions, call the Community Education Department at 281-396-6365.
KATY ISD TRUSTEES TO PARTICIPATE IN FIRST-OF-ITS-KIND STATE ADVOCACY PROGRAM
Katy ISD's school Board is one of nine Boards from across Texas selected to participate in the newly formed Raise Your Hand Texas Trustee Advocates Program. The program aims to provide trustees and their superintendents the tools they need to positively influence policy-making - ensuring the perspectives, values and priorities of school districts are at the forefront of legislative deliberations pertaining to children and schools.
"Legislative decisions made in Austin have an impact on all Texas school districts and the millions of students and families they serve," said Superintendent Ken Gregorski. "The advocacy training and work with Raise Your Hand Texas will expand beyond our Trustees and myself," added Gregorski.
Over the course of the inaugural 18-month program, participants will learn to build a local public education advocacy network that encourages school district communities to build awareness on state legislative issues. Additionally, local school leaders will share expertise and critical information with policymakers developing legislative bills.
"School trustees provide education oversight and citizen governance to their public schools and larger communities," said Dr. Libby Cohen, Raise Your Hand Texas' senior director of advocacy and outreach. "Katy ISD serves a large number of Texas students and we are ready to partner with them on their advocacy efforts because these local leaders bring critically important expertise and insight that will be valuable to state policymakers," added Cohen.
A total of 27 school districts applied to participate in the Raise Your Hand Texas Trustee Advocates Program and nine were selected.
DONATUTORS
Donatutors is a nonprofit tutoring organization that donates 100% of our proceeds to charity. All of our tutors are straight-A students at Seven Lakes High school and we offer a multitude of courses like creative writing, computer science, biology, public speaking, ICTW writing and many different math courses too. We charge $20 per class, but the first one is free! For more information, check out donatutors.com or email us at donatutors@gmail.com. What's even cooler is that this past summer, Donatutors was able to raise $1,283 which we used 70% to give to a Houston based charity called NAMI and 30% to buy a bunch of masks and canned food for donation. Please check us out!
---
LAMAR CONSOLIDATED INDEPENDENT SCHOOL DISTRICT
DATES TO REMEMBER
March 11th: Early Release Day at 11:30 AM (K-5)
March 14th - 18th: Spring Break
March 25th: Grading Period Ends / March 28th: Grading Period Begins (K-5)
Month of March: Texas History Month
March is Texas History Month, a time to fly the Texas flag and celebrate our state's unique history. Recognizing the importance of Texas history, the Legislature enacted legislation on June 20, 2003, declaring March 1-31 of every year as Texas History Month. Several key events which shaped the destiny of Texas occurred in the month of March and have been designed as Texas Honor Days by the Daughters of the Republic of Texas (D.R.T.): Texas Independence Day, Flag Day, and the birthday of Sam Houston on March 2; Alamo Heroes Day on March 6; and Goliad Heroes Day on March 27.
Month of March: Music In Our Schools/Youth Art Month
For more than 30 years, March has been officially designated by the National Association for Music Education (NAfME) for the observance of Music In Our Schools Month® (MIOSM®), the time of year when music education becomes the focus of schools across the nation.
The purpose of MIOSM is to raise awareness of the importance of music education for all children – and to remind citizens that school is where all children should have access to music. MIOSM is an opportunity for music teachers to bring their music programs to the attention of the school and the community, and to display the benefits that school music brings to students of all ages.
MIOSM and the events surrounding it are the ideal opportunities for increasing awareness of the benefits of high quality music education programs in our nation's schools. NAfME hopes that teachers, students, and music supporters alike will find ways to join in on the celebration through creative activities and advocacy. Learn more about how NAfME works to support music education.
What is Youth Art Month?
The Council for Art Education (CFAE) administers Youth Art Month. Youth Art Month encourages support for quality school art programs, and promotes art material safety. The Council for Art Education (CFAE) administers the program at the national level. The program provides a medium for recognizing skills developed through visual arts experiences unlike any other curriculum subjects, including:
Problem solving

Creativity
Observation
Communication
Art shows, special exhibits, fundraisers, and school and community activities take place annually, traditionally during March, to celebrate visual art education for grades K – 12.
Overview
Started in 1961 through The Art & Creative Materials Institute, Inc. (ACMI), Youth Art Month exists to:
Recognize art education as a viable factor in the total education curricular that develops citizens of a global society.

Recognize art is a necessity for the full development of better quality of life for all.
Direct attention to the value of art education for divergent and critical thinking.
Expand art programs in schools and stimulate new art programs.
Encourage commitment to the arts by students, community organizations, and individuals everywhere.
Provide additional opportunities for individuals of all ages to participate in creative art learning.
Increase community, business and governmental support for art education.
Increase community understanding and interest in art and art education through involvement in art exhibits, workshops, and other creative ventures.
Reflect and demonstrate the goals of the National Art Education Association that work toward the improvement of art education at all levels.
« BACK TO NEWS