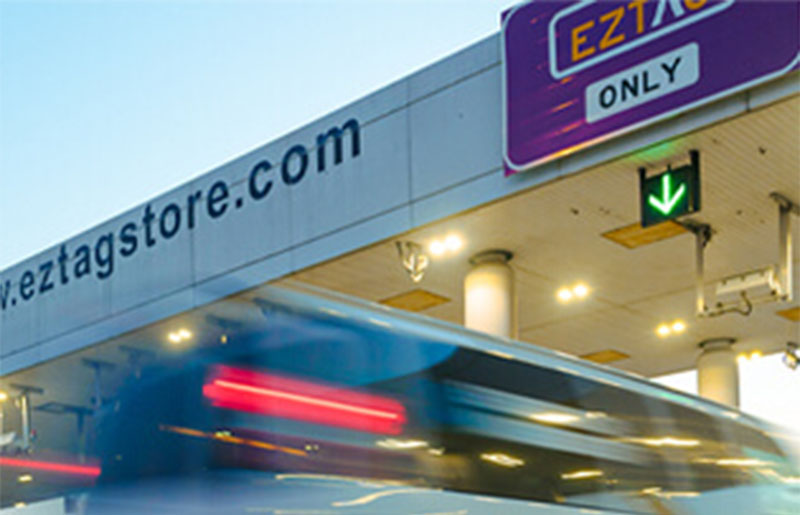 Transportation
HCTRA Rolls Out Changes to Toll Prices, Sticker Fees, and More
September 06 2023
---
Effective September 4, 2023, a better EZ TAG experience has arrived for drivers across the Greater Houston Area. The Harris County Toll Road Authority (HCTRA) has updated the terms of the EZ TAG Account holder agreement to improve service to its customers. These terms were approved by Harris County Commissioners Court on July 18, 2023. The changes to the agreement are intended to provide more flexibility for new and existing EZ TAG account holders.
All toll rate signage is being updated to reflect toll rate changes along the roadway including plazas, exit ramps, and entrance ramps. This will include nightly closures. While crews continue to work on the physical sign updates, EZ TAG account holders will have begun to see updated rates on their EZ TAG account transactions on September 4.
Take a look at the upcoming roadways' signage closures to plan your route.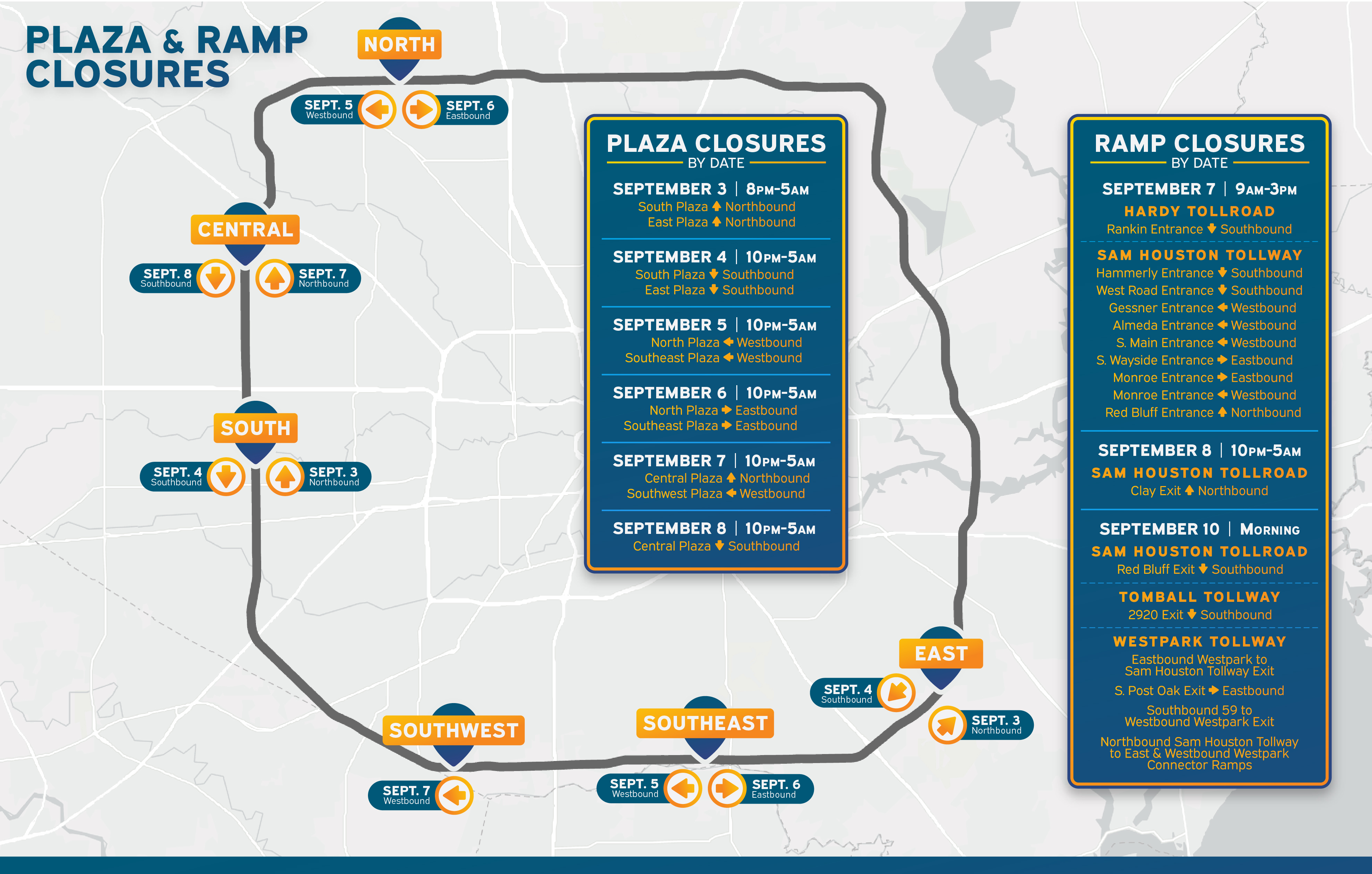 EZ TAG account holders are encouraged to review the updated user agreement here. Below is a breakdown of the changes:
Lower Minimum Toll Balance
The minimum prepaid toll balance (rebill amount) is now $10 for up to two vehicles, effective September 4, 2023.
The chart below provides examples of the minimum toll balance required for the number of vehicles on an account. A similar chart is included in your EZ TAG Agreement. The replenish amount will NOT automatically update for existing EZ TAG accounts. You can learn how to update your replenishment amount here.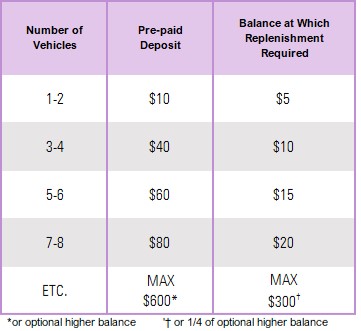 Discounted Tolls
EZ TAG account holders get a 10% discount on all HCTRA road tolls while driving a typical passenger car.
Lower EZ TAG Sticker Fee
No charge for new EZ TAGs (sticker tags) for up to eight (8) per account, and $2.00 for each tag thereafter, effective September 4, 2023.
Future EZ TAG Agreement Updates Will Not Be Mailed
HCTRA will advertise future changes by email and on their website. Log in to your account or download the EZ TAG app for iPhone or Android to update your email address.
EZ Tollpay Makes Paying Your Invoice Easy
You can now pay your invoice with CASH at over 5,000 EZ Tollpay retailers, as close and convenient as Walmart and H-E-B. Just find a participating retailer near you and provide your Account ID, Invoice Number, or Payment Plan ID to pay. Click here to find a participating retailer near you.
For more information about changes that have gone into effect on September 4, 2023, please click here.
Source: HCTRA
« BACK TO NEWS
---
LATEST NEWS
V
All
Food & Beverage
Food & Dining
Shopping
Weather
Development
Dining
Government
Home & Garden
Lifestyle
Outdoors
Pets
Transportation
Community
Non-Profit
Sports
Education
Health & Science
Religion
Groups
Entertainment