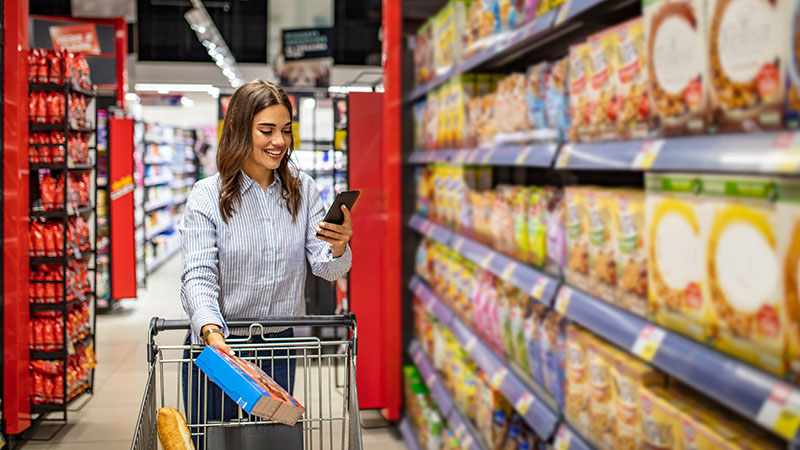 Non-Profit
Giving Made Easy: Shop at Kroger and Automatically Donate to Cy-Fair Helping Hands
June 02 2023
---
Nearly everyone shops for groceries one way or another. Some order their groceries online and have them delivered to their home, some order online for curbside pickup, and some shop the old-fashioned way by perusing the aisles of the store for the groceries they need. For many of our neighbors, buying groceries isn't so easy. Inflation, rising cost of living, unemployment, homelessness, health issues and many other factors contribute to hunger and food insecurity and make buying groceries for our struggling neighbors a tremendous challenge, even right here in our community.
Did you know that you can help our neighbors in need by easily giving to local non-profits like Cy-Fair Helping Hands (CFHH) through Kroger's Community Rewards program? Link your Kroger card to CFHH and when you shop at Kroger, a portion of your shopping dollars will go towards CFHH each time you shop! If you don't have a Kroger Rewards account yet, it's super easy to sign up. Just search for CFHH by name or by GF753, click "enroll", and voila! If you prefer to sign up in person, just ask at the service desk the next time you're at the store for assistance.
click to link your Kroger card to cfhh now
"Taking just a few minutes to link your card with Cy-Fair Helping Hands is a great way to help the homeless and hungry in our community – while you simply shop as usual. Kroger's generosity helps us help people who are truly struggling, and we really appreciate their support," said Janet Ryan, executive director of Cy-Fair Helping Hands.
Cy-Fair Helping Hands (CFHH) is on mission to help end hunger and get our homeless neighbors back on their feet to become self-sufficient. CFHH offers many programs that support our neighbors in need such as a community food pantry, community garden, school supply drive, Thanksgiving blessing boxes, and more. In addition, CFHH offers various support services for those experiencing homelessness, including homeless prevention, transitional family services, higher education scholarships, street outreach, homeless day center and more.
The Kroger Community Rewards program makes fundraising easy by donating to local organizations based on the shopping you do every day. Once you link your Kroger Rewards Card to an organization, all you have to do is shop at Kroger and swipe your Shopper's Card. Linking your card takes just a few moments, then you don't have to do anything else to give back to Cy-Fair Helping Hands and help make a difference for our neighbors in need. Want to learn more about Kroger's Community Rewards program? Click here.
---
| | |
| --- | --- |
| | Tiffany Krenek has been on the My Neighborhood News team since August 2021. She is passionate about curating and sharing content that enriches the lives of our readers in a personal, meaningful way. A loving mother and wife, Tiffany and her family live in the West Houston/Cypress region. |
« BACK TO NEWS
---
LATEST COMMUNITY NEWS
V
All
Development
Dining
Government
Home & Garden
Lifestyle
Outdoors
Pets
Transportation
Community
Non-Profit
Sports
Education
Health & Science
Religion
Groups
Entertainment