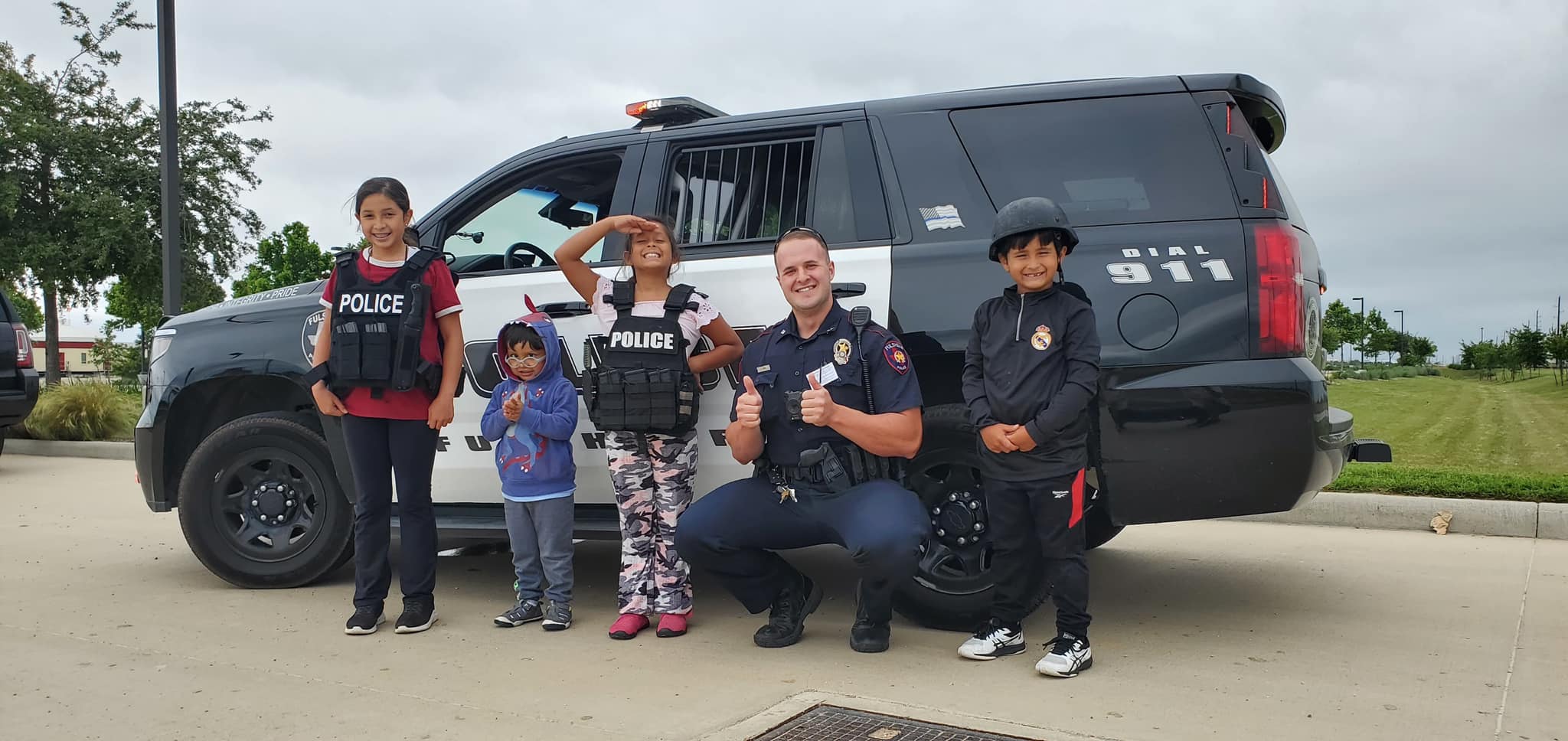 Community
Fulshear Police Department is Hiring
October 18 2022
---
The men and women of the Fulshear Police Department work for a unique and supportive community. Small-town charm, courtesy, support and respect flow throughout this extremely fast-growing city, and you should grow with it.
The Fulshear Police Department offers highly competitive salary and excellent employee benefits. Officers work 12-hour shifts, which means you work about fourteen days a month. Every officer has every other Friday, Saturday, and Sunday off. The Fulshear Police Department has a brand new Municipal complex (already open) with a new police station opening this month.
The pay starts at $73,099.36 up to 77,572.56, depending on experience and education. This includes holiday pay. Additional benefits include TMRS Retirement System, free Medical, Dental, and Vision included for the employee. MUST already have TCOLE License.
To learn more about their open positions, benefits package, and to apply online, visit
https://bit.ly/3tBJSd6
.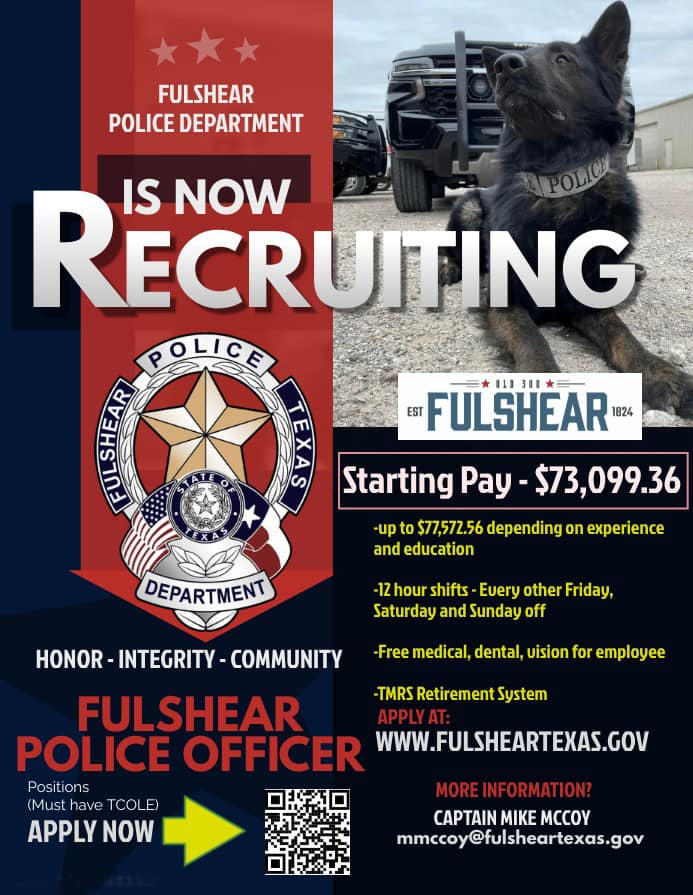 « BACK TO NEWS