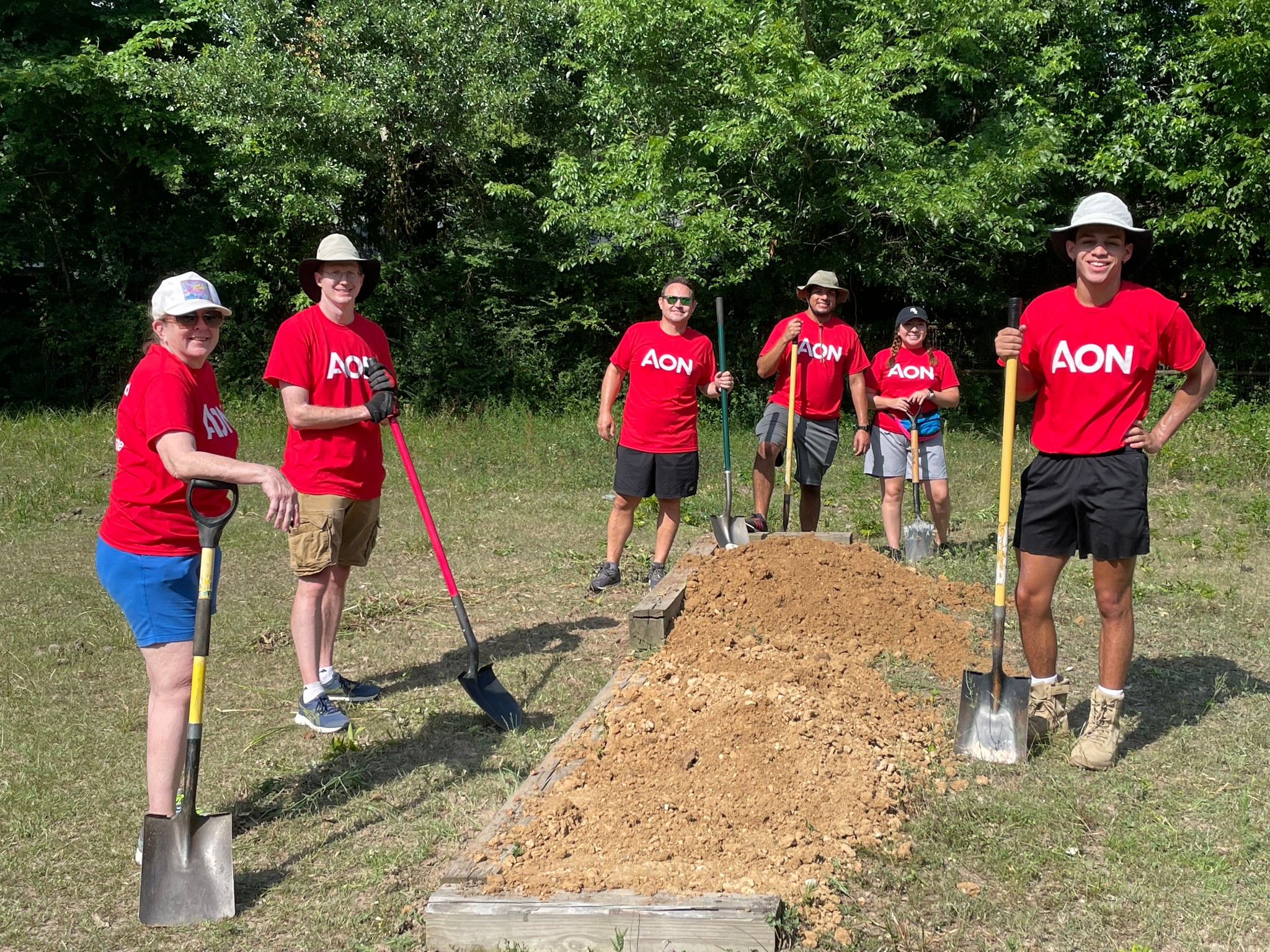 Non-Profit
Corporate Volunteer Days at SIRE: Give Back and Grow
July 27 2023
---
Corporate volunteer days, also known as corporate volunteering or employee volunteer programs, have become an increasingly popular trend in the business world. Companies typically allocate a day or a specific period of time for its employees to engage in various volunteer activities for the betterment of local communities or charitable organizations.
SIRE has been the beneficiary of several of these efforts over the past year. Recently, Comcast volunteers visited SIRE's Fort Bend location. Over 40 individuals persevered in the heat and worked tirelessly to repair electric fencing, power wash sidewalks, repair a gravel driveway, clear fallen branches and more. SIRE also had Keller Williams Premier Realty Katy join by helping with some gardening, doing more power washing, and spring cleaning of SIRE's six-horse barn and tack room among other projects.
At Spring, SIRE hosted a group from CityFam Houston. They braved the heat while washing and repainting arena obstacles and reorganizing SIRE's tack. Additionally, they helped move shelving units into the new tack and feed rooms. SIRE also welcomed the PTSD Foundation of America to help get ready for the grand opening. The group cleared out SIRE's old tack room and moved everything into the barn. They also installed hay nets in every stall and shavings were added to those that will soon have horses occupying them. Cabinets, storage and other fixtures were put together for the future tack and feed rooms. Sam's was another welcomed corporate volunteer day group. Participants repositioned rubber mats in the barn and gave much-needed attention to the sensory trail.
These are just a few examples of the many companies who have visited SIRE this year. Corporate volunteer days offer numerous benefits for both the company and its employees. From a corporate perspective, it provides a chance to strengthen the company's social responsibility initiatives and enhance its reputation as a socially conscious organization. It demonstrates a commitment to giving back to society and can improve employee morale and engagement. Without corporate volunteers, many SIRE projects would go undone or be placed on the back burner due to limited staff and volunteers.
Founded in the Houston area in 1983, SIRE has grown from serving a few riders each week with borrowed facilities and horses to providing over 10,000 instructional hours per year through riding and training programs in Spring, The Woodlands, Fulshear and northeast Harris County. SIRE aims to provide a community where horses help people with disabilities and challenges to live their best life.
If you work for a company that encourages volunteering or coordinates volunteer days and are interested in how to set up a day at SIRE, please contact Beth Burroway via email at beth@sire-htec.org.
Source: SIRE
« BACK TO NEWS
---
LATEST NEWS
V
All
Food & Beverage
Food & Dining
Shopping
Weather
Development
Dining
Government
Home & Garden
Lifestyle
Outdoors
Pets
Transportation
Community
Non-Profit
Sports
Education
Health & Science
Religion
Groups
Entertainment