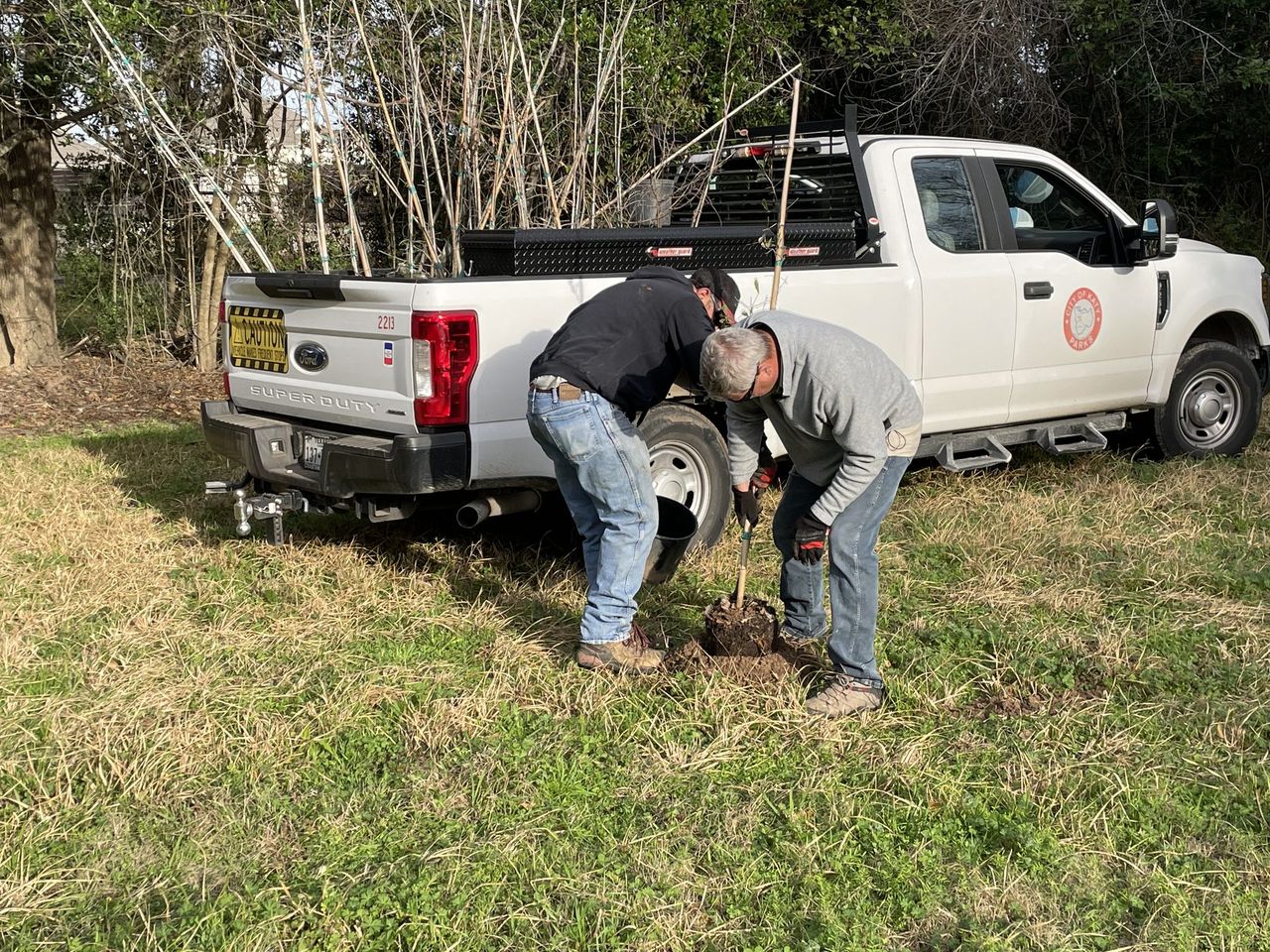 Community
86 Oak Tree Saplings Planted by City of Katy Parks and Recreation Department
January 13 2023
---
Yesterday, the City of Katy Parks and Recreation Department planted 86 oak tree saplings at various City parks, including Chinkapin, Nuttall and Shumard oak varieties.
75 of these trees were donated as part of a tree giveaway through
Scenic Texas
and Moon Valley Nurseries, and the remaining trees were being fostered by
Keep Katy Beautiful
Board members.
The Keep Katy Beautiful Board, created in 1993 by Mayor Skip Conner has worked hard as a Keep Texas Beautiful and Keep America Beautiful affiliate to promote a clean, litter free community and educate citizens about recycling, landscaping, tree planting and maintenance, as well as waste reduction. Keep Katy Beautiful partners with many student and civic organizations to encourage the mission and goals of these grassroots efforts.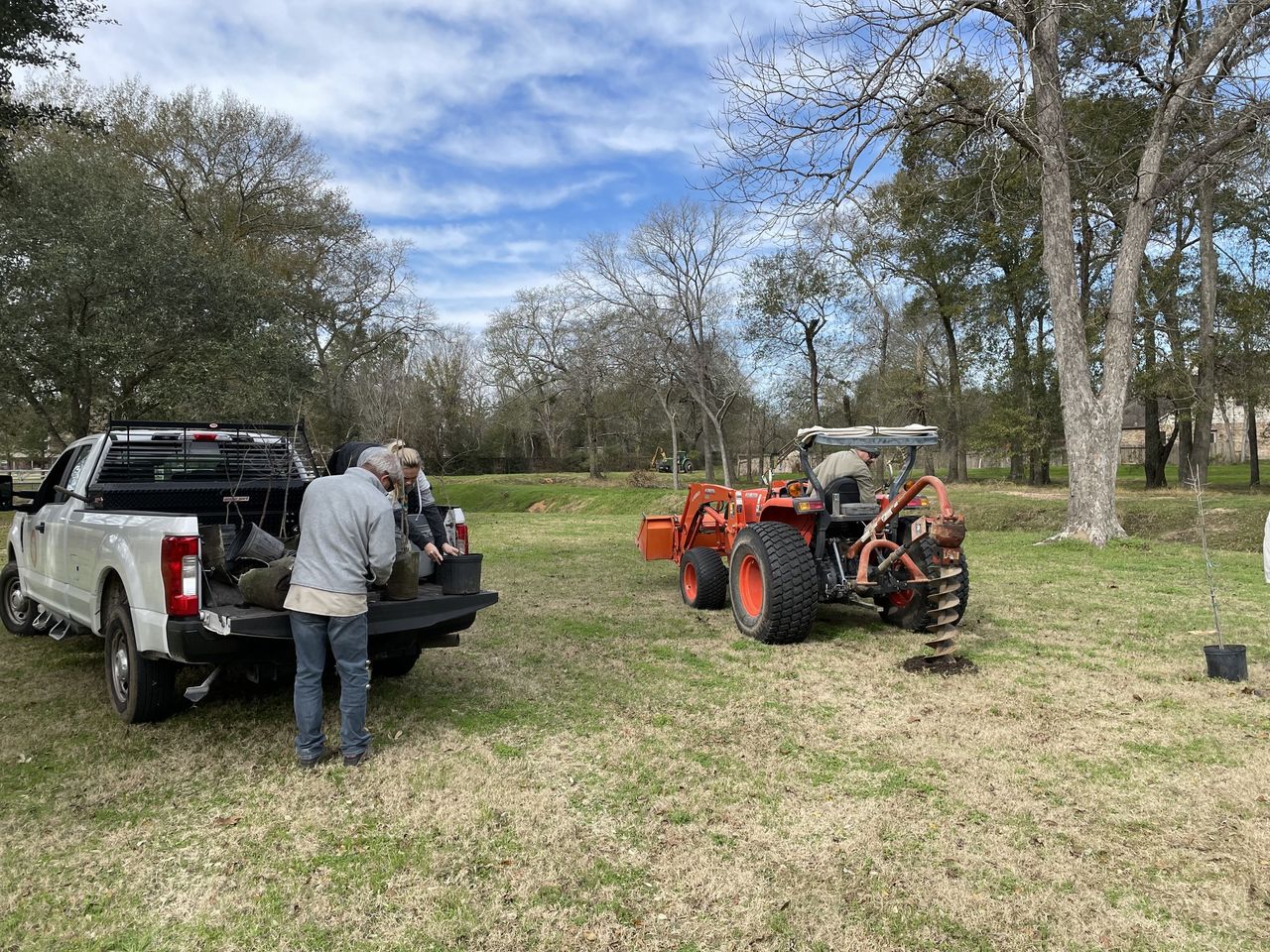 Implementing City budget funds, private donations, grants and the Governor's Community Achievement Award funds, Keep Katy Beautiful has overseen many local beautification projects including the bronze geese entrance features, Harvest Plaza, the landscaping surrounding our Depot and Caboose, old-fashioned streetlights throughout the City and The Katy City Park Arboretum.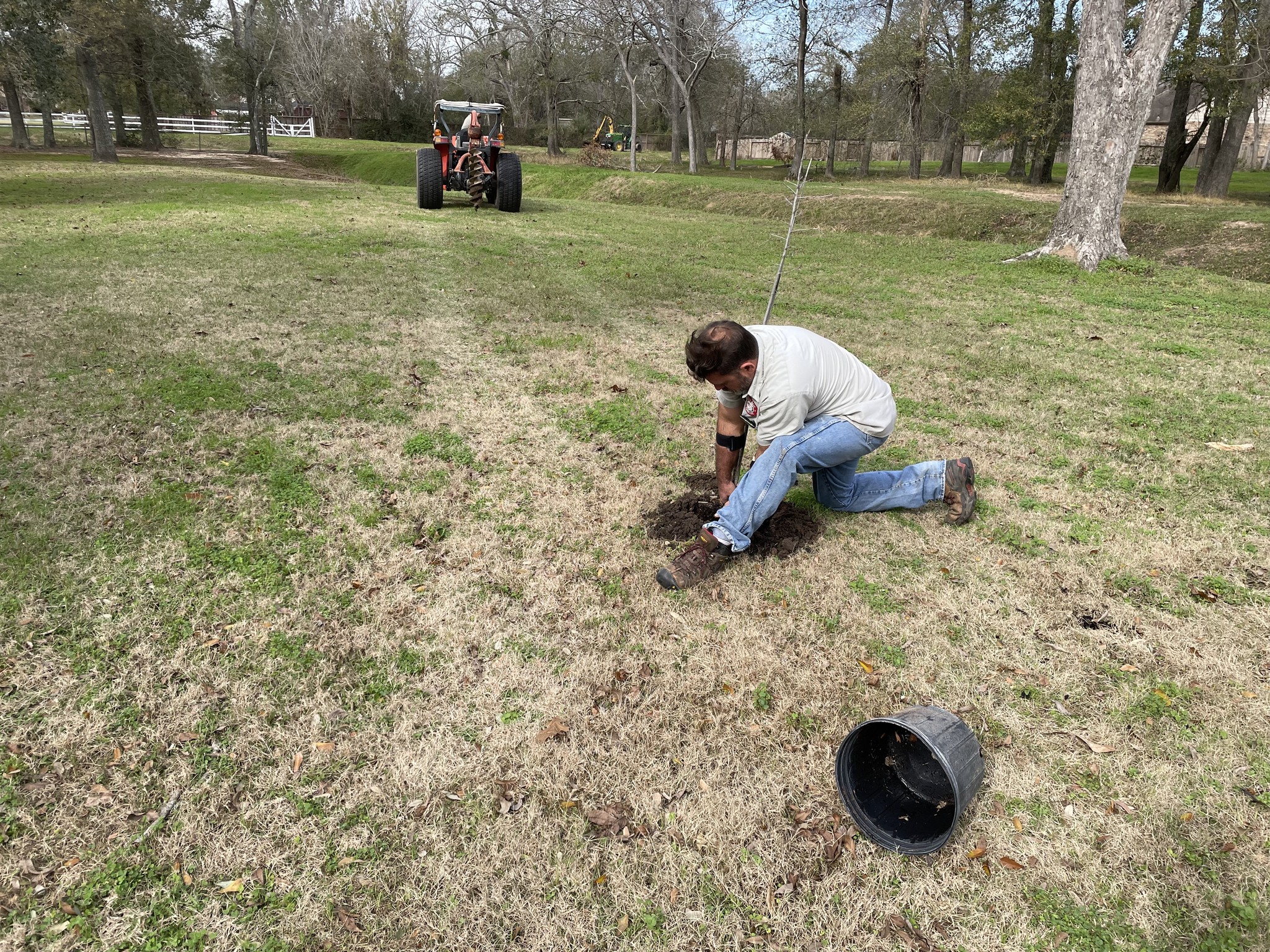 Oak trees have played an important role throughout human history with multiple industrial, agricultural, and environmental applications, as well as providing shelter and food for a variety of birds, insects and animals.
---
About City of Katy Parks and Recreation
Mission
The City of Katy Parks and Recreation Department is committed to providing quality park facilities and community events for the use and enjoyment of the residents of Katy. Parks and recreation services are beneficial to the community as it strengthens community image and sense of place, protects environmental resources, supports economic development, promotes health and wellness, and increases quality of life.
Purpose
The Parks and Recreation Department operates and maintains ten diverse parks and hosts multiple events throughout the year in order to improve the quality of life that makes Katy a standout community.
Important Links
« BACK TO NEWS