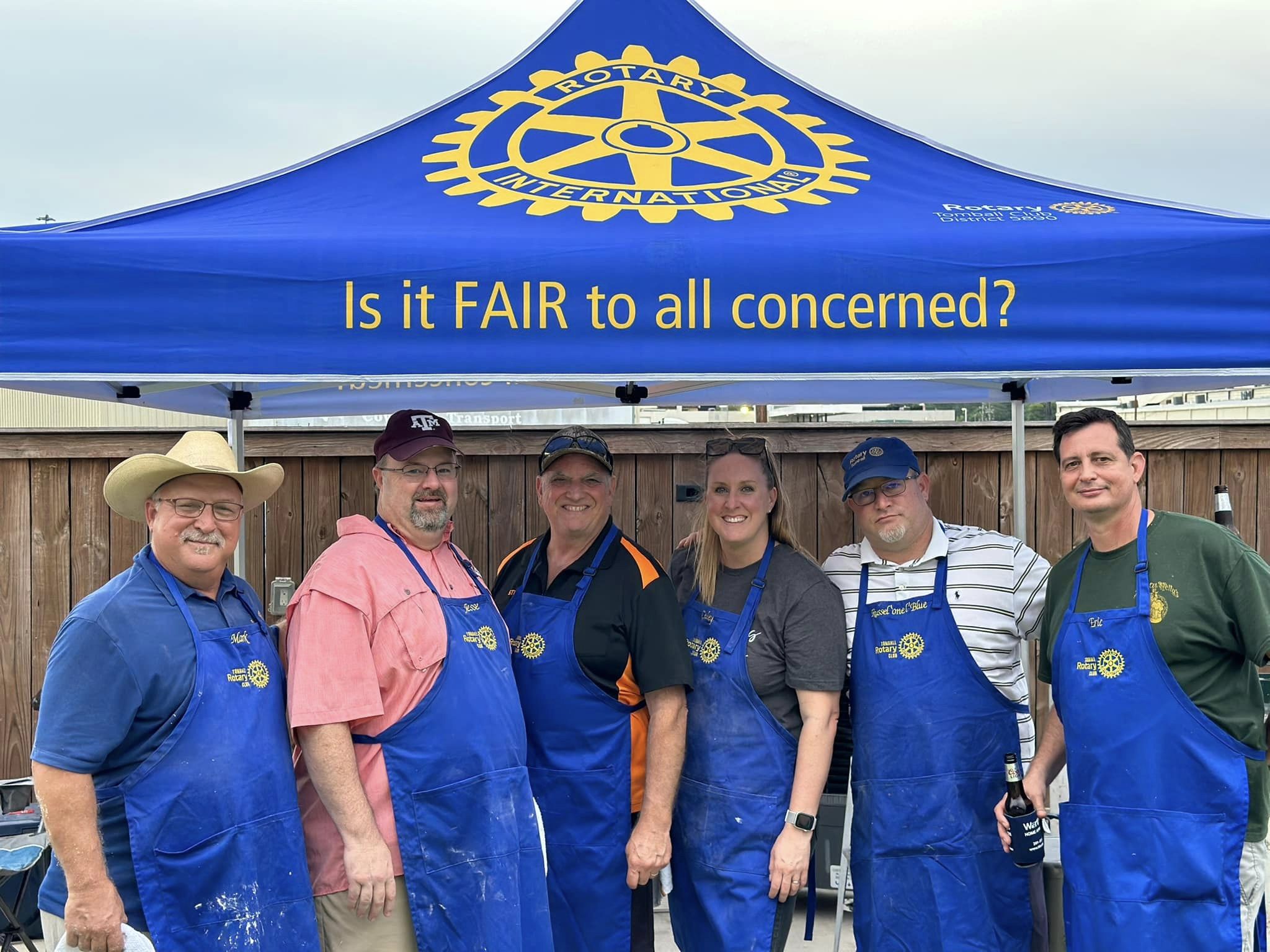 Non-Profit
Tomball Rotary Club Hosts Benefit for Mel's Country Cafe
May 17 2023
---
On April 17, locally famous Mel's Country Cafe suffered a devastating loss after an electrical fire broke out across the restaurant. Patrons were evacuated to safety and as emergency response personnel worked to extinguish the blaze, the extent of the damage became painfully apparent. But that's not where Mel's story ends. Although the restaurant has been closed for renovations and repairs, the fire marks the beginning of a new chapter, flooded with shows of support for this iconic establishment from fellow businesses, organizations and patrons across the tight-knit community of Tomball, including the Tomball Rotary Club.
Since 1977, Mel's Country Cafe has been serving comfort classics to Tomball area residents in a casual, down-home atmosphere that evokes a comfortable sense of nostalgia for patrons. Owned and operated by the Weirich family, Mel's was originally named Mary's Fried Chicken - after Charles Weirich Sr.'s wife - and only used ingredients that were grown and purchased from the local farms in the area. In 1985, the restaurant was renamed to Mel's after Mary's only daughter, Melody. It has stayed in the family ever since and has become a treasured piece of Tomball's history for many locals.
| | | |
| --- | --- | --- |
| | | |
That's why so many have eagerly - and selflessly - stepped up to help Mel's get back on its feet. From Mexican restaurants to bagel shops, and Italian restaurants to food truck parks, many fellow restauranteurs have offered a portion of their proceeds to benefit Mel's. Patrons have donated to Mel's GoFundMe account that was setup to help Mel's employees, and organizations have hosted fundraising events like the Tomball Rotary Club, which held a benefit at Sawyer Park Icehouse on May 16. Members of the Tomball Rotary Club came together to cook Mel's famous chicken fried steak plates priced at $20 each with all proceeds benefitting Mel's to support employees and costs to rebuild the restaurant. The Tomball Rotary Club has a long history of support and selfless service to the Tomball community dating back to its inception in 1945, making the decision to host the benefit a natural choice.
| | | |
| --- | --- | --- |
| | | |
"We love serving our community and are happy we could help one of our Tomball businesses in their time of need," said a representative with the Tomball Rotary Club.
While Mel's is still closed as it undergoes renovations and repairs from the fire, the restaurant has been keeping the public informed about construction progress. Although their reopening date has not yet been determined, one thing is clear. The love that patrons and fellow businesses have for Mel's reflects the restaurant's long-standing commitment to quality service that will keep Mel's on the map for many years to come.
---
| | |
| --- | --- |
| | Tiffany Krenek has been on the My Neighborhood News team since August 2021. She is passionate about curating and sharing content that enriches the lives of our readers in a personal, meaningful way. A loving mother and wife, Tiffany and her family live in the West Houston/Cypress region. |
« BACK TO NEWS
---
LATEST NEWS
V
All
Food & Beverage
Food & Dining
Shopping
Weather
Development
Dining
Government
Home & Garden
Lifestyle
Outdoors
Pets
Transportation
Community
Non-Profit
Sports
Education
Health & Science
Religion
Groups
Entertainment