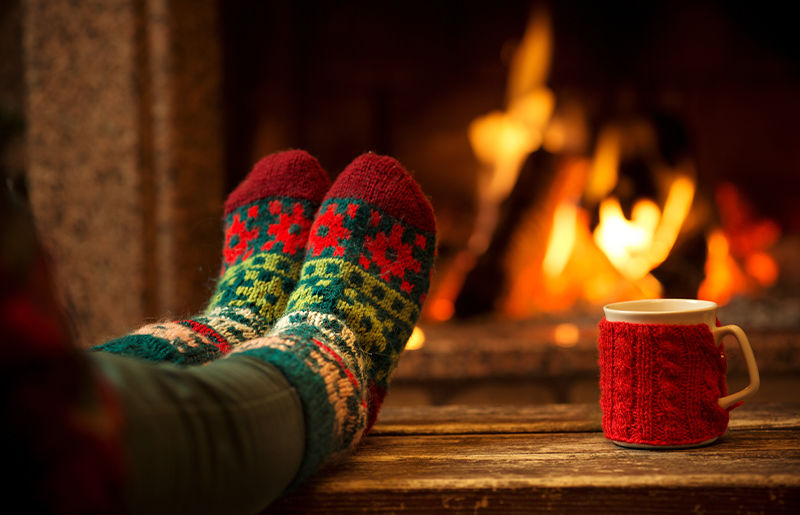 Lifestyle
What to Know About Winter Fire Safety
December 09 2022
---
The holidays often come with wintry weather. Whether you're celebrating or trying to keep warm, keep these fire safety tips in mind. They can save lives and protect your property.
1. Careful with candles
Don't use candles in bedrooms.
Blow them out before you go to bed.
Keep them at least a foot from anything flammable.
Never leave children alone with candles or matches.
Consider using battery powered candles—they're much safer.
2. Look after lights
Don't use indoor holiday lights or power cords for outdoor displays.
Check lights and extension cords for damage before using them.
Replace damaged bulbs or cords right away.
Use clips, not nails, to hang outdoor lights. Nails can damage the cords.
3. Check the chimney
Have your chimney and fireplace cleaned and inspected by a professional at least once a year.
Keep anything flammable, such as stockings, at least 3 feet from your fireplace.
4. Cook with caution
Don't leave home if your oven is on.
Keep anything flammable away from your stovetop.
5. Follow fireworks rules
Follow local laws and get a permit for group displays. Better yet, hire professionals.
Keep kids away from fireworks and sparklers.
Don't use them near dry grass, brush, or other flammable materials.
Keep a water bucket or hose nearby.
Never aim or throw fireworks at anyone.
Resources
« BACK TO NEWS