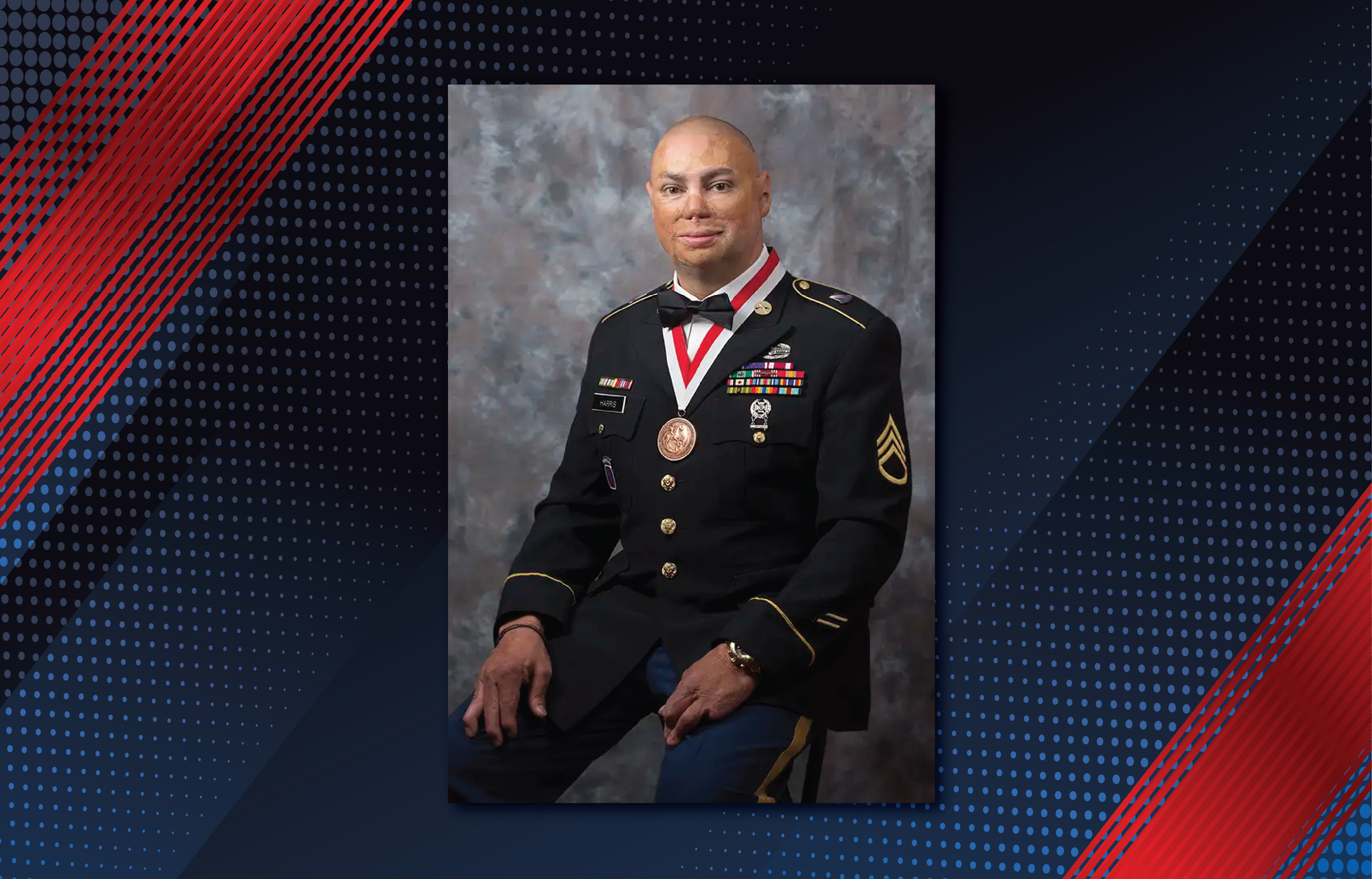 Non-Profit
Shiloh Harris to Speak at Salute to Our Heroes Next Month
September 18 2023
---
On October 21, the Cy-Fair Educational Foundation will host their annual Salute to Our Heroes event at the Hyatt Regency Houston West with a very special guest speaker.
Salute to Our Heroes honors the brave men and women of the armed forces and first responders who serve to protect and preserve our freedoms, liberty, and life. Proceeds from this event fund scholarship endowments for graduating seniors from Cypress-Fairbanks ISD. The Cy-Fair Educational Foundation invests in Today's Students – Tomorrow's Future by providing scholarships and innovative staff development programs for CFISD. This special evening is highlighted with an inspirational speaker, dinner, entertainment, live and silent auction.
This year's event will be punctuated by inspirational speaker Staff Sergeant Shilo Harris, whose Humvee hit an IED while on patrol in Iraq in February of 2007. In that blast he lost his ears, part of his nose, some fingers and over a third of the skin on his body. He also lost three of his best friends. What followed was an agonizing road to recovery, which began with nearly two months in a medically induced coma. During that time, he experienced a version of hell so terrifying, the memories still haunt him today.
"I am a man who has lived through hell. It is hard to share this experience. The carnage. The devastation. The loss. But I will do it. Because I will always know the horrors of war," writes Harris. "I will tell you what an explosion does to you on the outside. And I will tell you what an explosion does to you on the inside. And I will demonstrate what it means to live fearlessly, with a clear understanding of the Grace that can redeem mayhem."
Harris shares his inspiring story in his forthcoming memoir, Steel Will: My Journey Through Hell to Become the Man I was Meant to Be (September 1, 2014; Baker Books).
Since it was established in 1970, the Cy-Fair Educational Foundation has awarded over $10 million in scholarships to more than 2,100 graduates of Cypress-Fairbanks ISD, and over $3.5 million has been donated to Cy-Fair ISD for staff development programs.
For more information about purchasing tickets to Salute to Our Heroes or to become a sponsor, please visit thecfef.org.
Source: CFEF
« BACK TO NEWS
---
LATEST NEWS
V
All
Food & Beverage
Food & Dining
Shopping
Weather
Development
Dining
Government
Home & Garden
Lifestyle
Outdoors
Pets
Transportation
Community
Non-Profit
Sports
Education
Health & Science
Religion
Groups
Entertainment