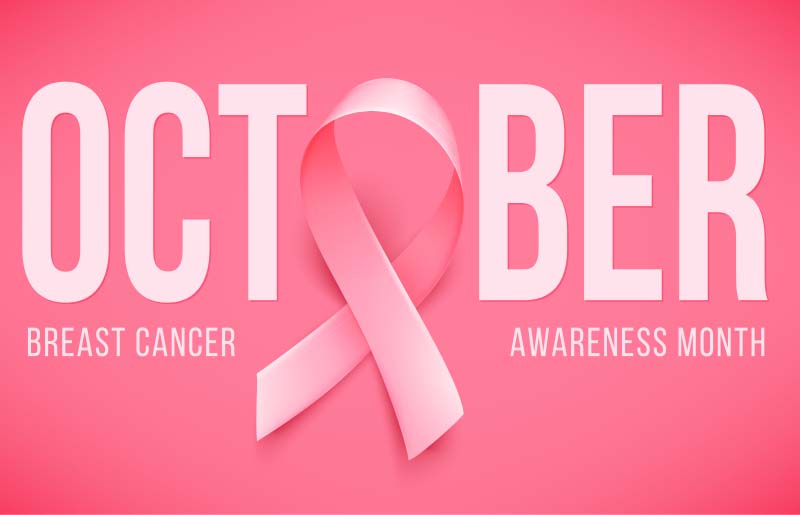 Health & Science
RISE in October with National Breast Cancer Foundation
September 30 2022
---
National Breast Cancer Foundation, Inc. (NBCF) announces their Breast Cancer Awareness Month campaign, RISE – Rally in Screening Everyone, to ensure every woman has access to the screenings, support, and care she deserves.
The campaign will tap into the collective passion of the community to drive action and impact. The more voices that join this conversation, the further word will spread about the importance of prioritizing breast health and screenings to women across the country. 1 in 8 women in the U.S. will be diagnosed with breast cancer in her lifetime. It is critical to keep the RISE message top of mind in October and throughout the year.
"Please don't make excuses for failing to get your mammogram," said Janelle Hail, NBCF Founder & CEO. "Schedule your mammogram the same way you manage every important thing in your life. It only takes a few minutes and gives you peace of mind. Even if there is an issue, your options for a healthy life are greater if detected at an early stage."
For more information about this campaign and to find out how you can get involved with donations and fundraising this October, please visit nbcf.org/october.
About National Breast Cancer Foundation, Inc.®
Recognized as one of the leading breast cancer organizations in the world, National Breast Cancer Foundation (NBCF) is Helping Women Now® by providing early detection, education and support services to those affected by breast cancer. A recipient of Charity Navigator's highest 4-star rating for 16 years, NBCF provides support through their National Mammography Program, Patient Navigation, breast health education, and patient support programs. For more information, please visit https://www.nationalbreastcancer.org/
« BACK TO NEWS
---
LATEST COMMUNITY NEWS
V
All
Development
Dining
Government
Home & Garden
Lifestyle
Outdoors
Pets
Transportation
Community
Non-Profit
Sports
Education
Health & Science
Religion
Groups
Entertainment