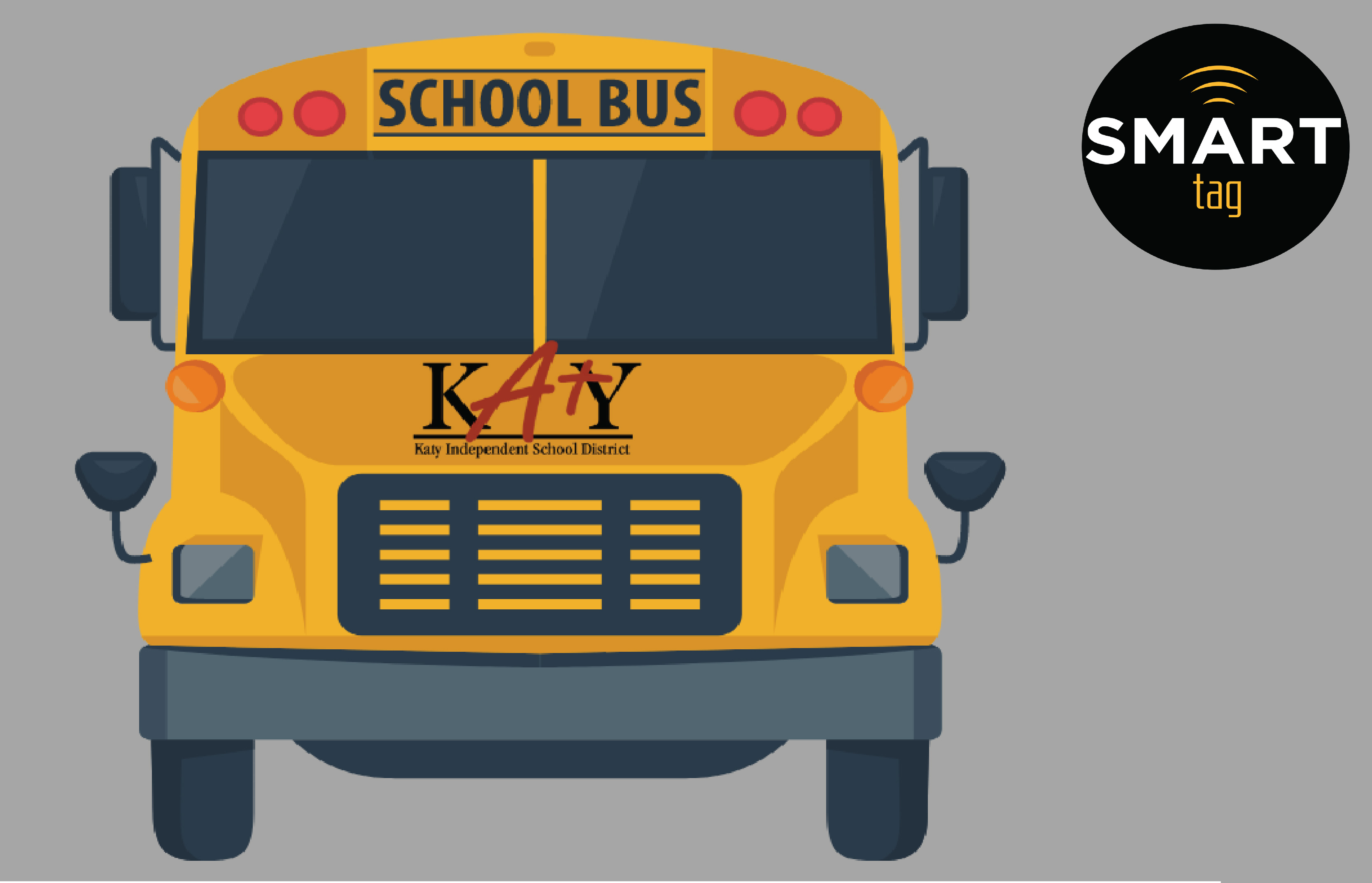 Education
Katy ISD to Roll Out New Bus Rider Tracking System this Fall
March 27 2023
---
This coming fall, Radio-Frequency Identification (RFID) systems will be installed on Katy ISD school buses across the district. The system monitors ridership, including where and when a student is picked up or dropped off by a school bus. Implementation of this leading-edge technology was approved by Katy ISD Trustees at their March board meeting.
The ID system will require each student bus rider to have a Katy ISD SMART Tag ID card, which they will use every time they enter and exit their school bus. Buses will be equipped with a tablet that will read students' IDs, providing real-time information for bus drivers, school administrators and parents.
"The student ID cards utilize encryption and security protocols to ensure student ridership is accurately tracked and individual information is secure," said Ted Vierling, Chief Operations Officer at Katy ISD. "The system will provide real-time bus arrival notifications for school parents and our Transportation personnel," added Vierling.
Parents will be able to monitor their child's ridership and bus route through the SMART Tag Parent Web Portal — a cloud-based platform. The system also automates a number of reporting functions for transportation department personnel such as state rider count and mileage reports.
Over the last five years, Katy ISD has implemented several new safety platforms on bus routes, including Global Positioning Systems and eight camera security systems. The Radio-Frequency Identification (RFID) system is an added layer of security.
The installation will take place over the summer and the system will be deployed on the first day of school in August 2023. The new Smart Tag ID system will replace Katy ISD's current Edulog Lite App, with Smart Tag taking over the work of bus tracking, while adding the functionality of student ridership.
Source: Katy ISD
« BACK TO NEWS
---
LATEST NEWS
V
All
Food & Beverage
Food & Dining
Shopping
Weather
Development
Dining
Government
Home & Garden
Lifestyle
Outdoors
Pets
Transportation
Community
Non-Profit
Sports
Education
Health & Science
Religion
Groups
Entertainment