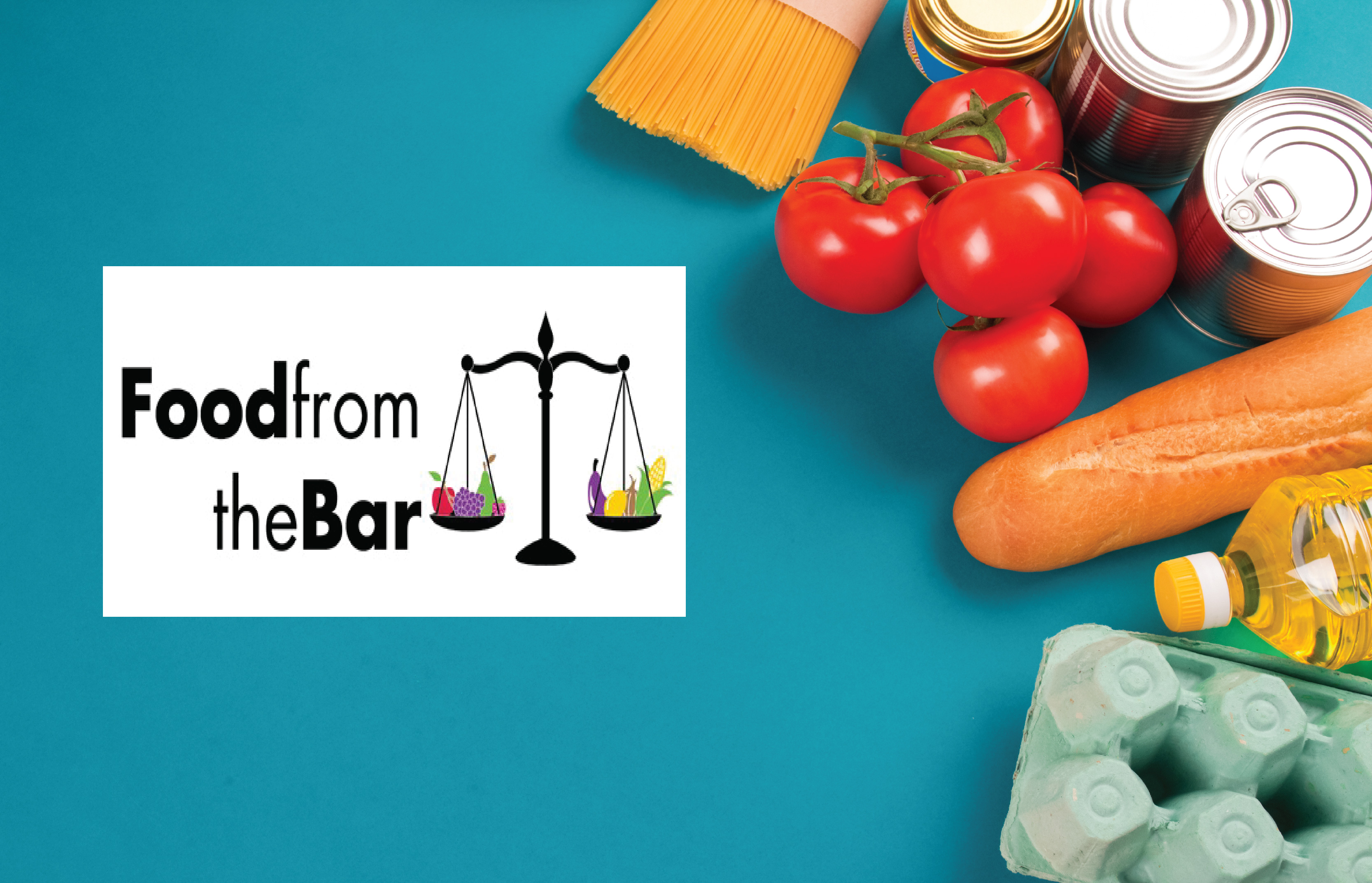 Non-Profit
Houston Legal Community Comes Together to Fight Hunger in Houston
March 29 2023
---
The Houston Food Bank and the Houston legal community are gearing up for the 8th Annual Food from the Bar, a month-long, friendly competition from April 3-April 30, 2023, which brings law firms and legal organizations together to contribute money, food and/or volunteer time to the Houston Food Bank.
Starting April 3, legal organizations compete to donate the most food, funds and volunteer hours by May 1. The teams earn points for their donations and on Volunteer Bonus Days held on April 3, 11, 19 and 28, participants can volunteer and earn additional points for their team.
Located at 535 Portwall, Houston Food Bank is a resource for individuals and families in times of hardship. Hundreds of thousands of people count on the organization and its Partners, and this need has increased immensely due to the pandemic. The organization is distributing approximately 800,000 pounds of food per day to keep up with the need in the community.
The Food From the Bar Steering Committee includes Amy Ragan, Houston Food Bank; Amy Love, Muller Law Group; Christopher Heasley, Kirkland & Ellis; Daniel Mayerfeld, Skadden, Arps, Meagher & Flom; Bill Bowes, Archrock; Maura Kolb, Lanier Law Firm; and David Schwan, ConocoPhillips.
About Houston Food Bank
Serving Houston and southeast Texas since 1982, Houston Food Bank's mission is to provide food for better lives. We provide access to 150 million nutritious meals in 18 counties through our 1,600 community partners of food pantries, soup kitchens, social service providers and schools. Filling gaps on plates, we have a strong focus on healthy foods and fresh produce.
In collaboration with our community, we advocate for policy change and racial equity, and promote dialogue on ways to increase access to food and to improve the lives of those in our communities, including services and connections to programs that address the root causes of hunger and are aimed at helping families achieve long-term stability: nutrition education, job training, health management, and help with securing state-funded assistance. We are a resource for individuals and families in times of hardship.
Houston Food Bank works alongside our partner food banks in Montgomery County, Galveston County, Brazos Valley, and Trinity River area. Houston Food Bank is a certified member of Feeding America, the nation's food bank network, with a four-star rating from Charity Navigator for the 12th consecutive year.
To learn more about the Houston Food Bank and how you can get involved, please visit houstonfoodbank.org.
Source: Houston Food Bank
« BACK TO NEWS
---
LATEST NEWS
V
All
Food & Beverage
Food & Dining
Shopping
Weather
Development
Dining
Government
Home & Garden
Lifestyle
Outdoors
Pets
Transportation
Community
Non-Profit
Sports
Education
Health & Science
Religion
Groups
Entertainment