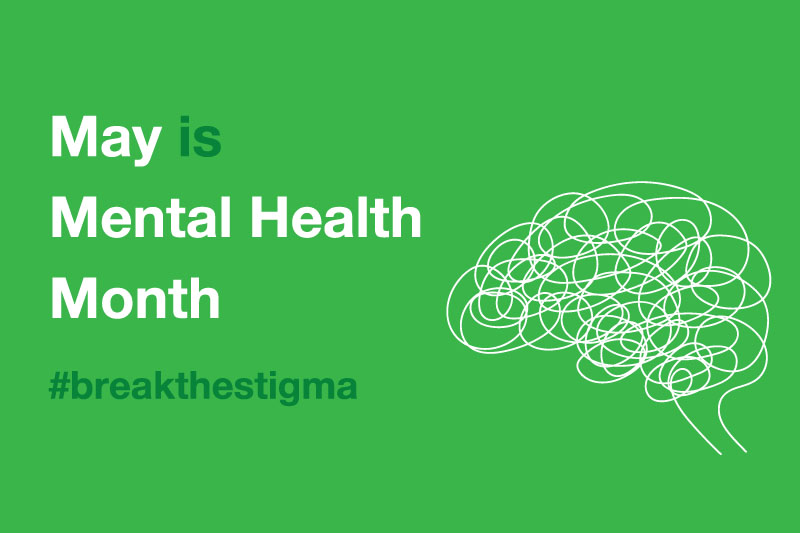 Health & Science
Harris County Public Health Emphasizes Importance of Self Care During Mental Health Awareness Month
May 01 2023
---
May is Mental Health Awareness Month, and Harris County Public Health (HCPH) is emphasizing the importance of self-care by reminding residents to check on their mental health. Mental health is important at every stage of life, influences how we respond to stress, and affects how we relate to others.
It's natural to feel stress, anxiety, grief, and worry during challenging times, experts say. Feeling strong emotions or excessive stress, however, can have negative effects on your health. Stress can often be accompanied by the following:
Feelings of fear, anger, sadness, worry, numbness, or frustration.
Changes in appetite, energy, desires, or interests.
Problems concentrating or making decisions.
Nightmares or problems sleeping.
Physical reactions, such as headaches, body pains, stomach problems, or skin rashes.
Worsening of chronic diseases and mental health conditions.
Overeating or not eating enough.
Increased use of alcohol, illegal drugs, and misuse of prescription drugs (like opioids).
Healthy Ways to Cope with Stress
Learning healthy coping skills to combat stress will help you, the people you care about, and those around you to become more resilient. You can help yourself, others, and your community manage stress in the following ways:
Mind your body:
Eat plenty of fruits and vegetables, lean protein, whole grains, and fat-free or low-fat milk and dairy products. Eating well also means limiting saturated fats, cholesterol, salt, and added sugars.

Go to bed at the same time each night and get up at the same time each morning, including on the weekends. Consistent sleep is important for focus, memory, and motivation.

Move more and sit less. Try to walk a little more each day — every little bit of physical activity helps.

Take deep breaths, stretch, or meditate. Start by learning a new breathing technique or grounding exercise.

Limit alcohol intake. Choose not to drink, or drink in moderation.

Avoid using prescription drugs in ways other than prescribed, taking someone else's prescription, or using illegal drugs.

Avoid smoking and the use of other tobacco and nicotine products.

Stay up to date on your vaccines, including the updated COVID-19 booster.

Get regular medical physicals, tests, and screenings, especially those for cancer.

Take breaks from news stories, including those on social media.
If you or someone you know need mental health services, contact the Substance Abuse and Mental Health Services Administration's national helpline at 1-800-662-HELP. You can also call, text, or chat 988 to connect with a trained counselor through the National Suicide Prevention Lifeline. For additional information on additional health services, visit hcphtx.org or cdc.gov.
Source: Harris County Public Health
« BACK TO NEWS
---
LATEST NEWS
V
All
Food & Beverage
Food & Dining
Shopping
Weather
Development
Dining
Government
Home & Garden
Lifestyle
Outdoors
Pets
Transportation
Community
Non-Profit
Sports
Education
Health & Science
Religion
Groups
Entertainment