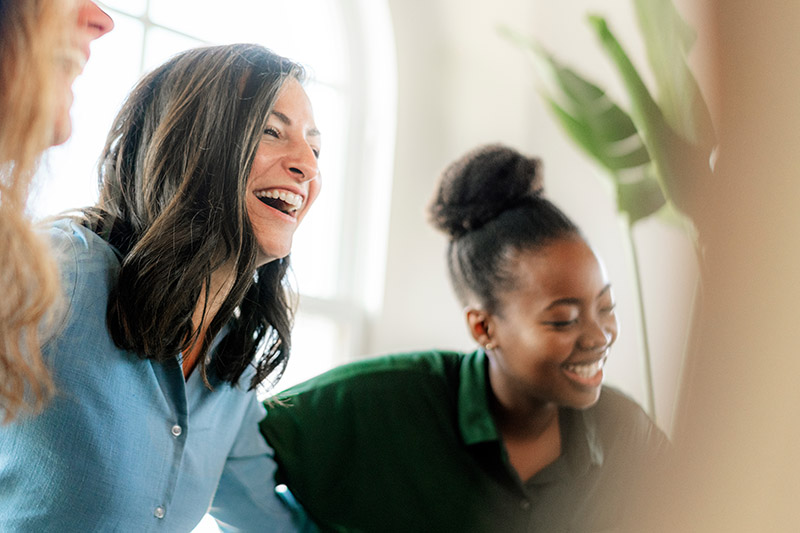 Health & Science
Cy-Hope Counseling Offering 5 Group Therapy Opportunities This Fall
September 15 2023
---
Like physical health, mental health is an important component of our overall wellbeing that has a profound impact on our quality of life. Taking care of our mental health comes in many forms, like actively pursuing our personal hobbies and interests, volunteering, and spending quality time with those you love and care about. Whether you are faced with challenging and stressful relationships within your family, a personal need of a struggling child or family member, or an individual need for yourself, therapy could help navigate those situations with meaningful, long-lasting strategies that have a lasting, positive impact.
When the word "therapy" comes to mind, many think of individual therapy, which involves a client speaking one-on-one with a therapist. For many, this is a perfect environment to share openly and freely, and for others, it might not be the best fit. Group settings can help participants more easily and organically solve issues while finding common ground with their peers. And for some, both individual and group therapy can prove to be helpful. Neither form of therapy is the "right" form - it's a matter of what is most comfortable and effective for the individual.
Whether you prefer one-on-one settings, groups or both, support is available right here in the Cy-Fair community. Cy-Hope Counseling, located on Telge in Cypress, offers individual and group therapy, with fall groups kicking off during the week of October 2, 2023. Cy-Hope's counseling groups offer children and teens an opportunity to connect and relate over common struggles and issues, while also giving participants of all ages a safe and supportive environment to practice social skills and make friends. The group setting also allows children and teens to benefit from therapeutic intervention with a licensed therapist while also interacting with peers who experience life in similar ways. And they've been cultivating this environment through group counseling for ten years.
With many group clients returning each semester, registration typically fills up quickly. Groups range in size from four to ten participants, based on the ages of the targeted population. All groups run for six weeks and meet once per week in counseling offices or in one of Cy-Hope's larger rooms dedicated to group experiences. Cy-Hope's fall group lineup includes:
Friends and Feelings
Kindergarten - 2nd Grade | 3rd - 5th Grade
Starts Wednesday, October 4 at 4:30 PM
Both groups focus on regulating emotions, following directions, making friends, and social communication skills.
Creative Coping Group Art Therapy
Middle School | High School
Starts Wednesday, October 4 (Middle School at 4:30 PM, High School at 5:30 PM)
Both groups use expressive art therapy which addresses self-worth, positive self-image, depression and anxiety, and coping skills while connecting with teens with similar struggles.
Squad Goals Social Skills
Middle School | High School
Middle School starts Thursday, October 5 at 4:30 PM | High School starts Tuesday, October 3 at 4:30 PM
Focuses on social skills, making friends, emotional regulation, self esteem and is ideal for those with ASD and ADHD.
Women's Empowerment
Adult Women
Starts Tuesday, October 3 at 5:30 PM
Boost your self esteem, cultivate healthy relationships, and identify coping strategies with this six-weeks group therapy. The program meets once weekly for 50 minutes and also helps participants set effective boundaries, find supportive connections and and promote self-worth.
MomLife
Mothers
Starts Wednesday, October 4 at 10:30 AM
This group will help participants feel inspired, supported and empowered by learning how to create healthy boundaries, connect with other moms, promote self-awareness and growth, navigate motherhood together and discover the importance of self-care.
Group therapy fees range from $180 to $300, with a deposit due the same day as registration. Cy-Hope Counseling is located on the beautiful grounds of Cy-Hope on Telge Road in Cypress. To learn more about Cy-Hope Counseling and signup for a group therapy opportunity, call
713-466-1360
or visit
cy-hopecounseling.org
.
---
| | |
| --- | --- |
| | Tiffany Krenek has been on the My Neighborhood News team since August 2021. She is passionate about curating and sharing content that enriches the lives of our readers in a personal, meaningful way. A loving mother and wife, Tiffany and her family live in the West Houston/Cypress region. |
« BACK TO NEWS
---
LATEST NEWS
V
All
Food & Beverage
Food & Dining
Shopping
Weather
Development
Dining
Government
Home & Garden
Lifestyle
Outdoors
Pets
Transportation
Community
Non-Profit
Sports
Education
Health & Science
Religion
Groups
Entertainment