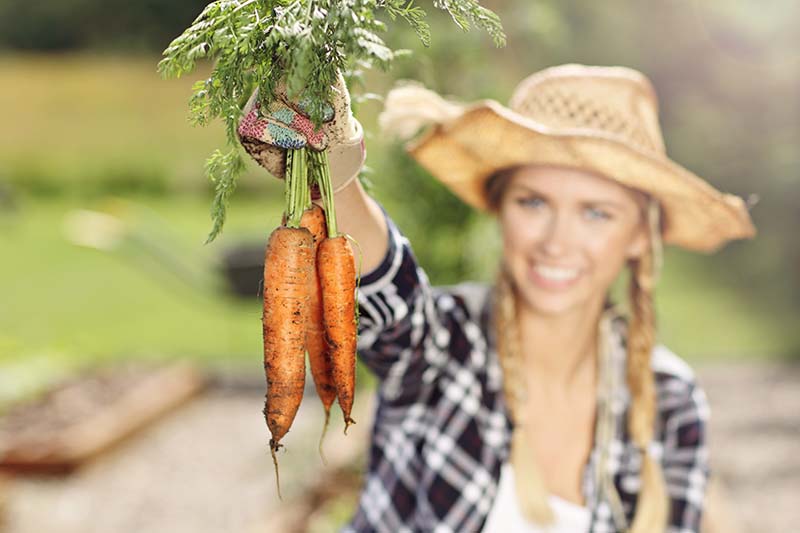 Community
Beat Inflation with Free Gardening Classes
July 08 2022
---
Beat Inflation by Starting Your Own Garden!
Looking for a way to save money on your grocery bills? With rising prices from inflation, maybe it is time to start your own garden. Gardening can be a key factor to offsetting Inflation and the rising cost of food. It is a great solution that will decease your food bill and provide healthier food to you and your family. There is still time to start a garden this Fall. And for those of you with small spaces, you can start a container garden as an alternative.
There are two ways to start your garden, either by purchasing seedlings (established plants) at a garden store or by buying seeds and growing your own seedlings. Purchasing seedlings for your garden can add up in cost but it is easy to grow your own seedlings. First decide what you want to grow and then start them 4 to 6 weeks in advance of when you will plant them in your garden.
Make sure that they are in partial sun while growing. Do not start any root plants as these should be grown directly in the soil.
Plants you can grow from seeds to seedlings:
Swiss chard
Chinese Cabbage
Collards
Kale
Dill
Fennel
Kohlrabi
Broccoli
Cabbage
Cauliflower
Mustard
Brussels Sprouts
Plants you can grow by direct sow:
Turnips
Potatoes
Beans
Parsnip
Rutabaga
Radish
Carrots
Beets
All of these plants should be planted in the garden by mid-October.
Grab your gloves and shovel and let's get gardening! Messiah Lutheran Church is here to help by providing Free Gardening Classes to the community in September. All classes are on Wednesdays at 7pm. We will be covering the following topics.
September 7: Seedlings, Seeds and More
September 14: Location, Location, Location
September 21: Soil the Key to a Great Garden
You can register for one or all three classes at www.messiahlc.org/events. Come visit us in the garden on Tuesdays and Thursday mornings from 8 to 10 am. Or join us for FREE Kids in the Garden on the 4th Saturday each month at 10:00 AM.
About Messiah Lutheran Church
Messiah Lutheran Church is located at 11522 Telge Road in Cypress, ½ mile north of Highway 290. For more information, 281-890-3013 or www.messiahlc.org. All people are welcome at Messiah.
Follow us on Facebook at https://www.facebook.com/groups/2232337950121129.
« BACK TO NEWS