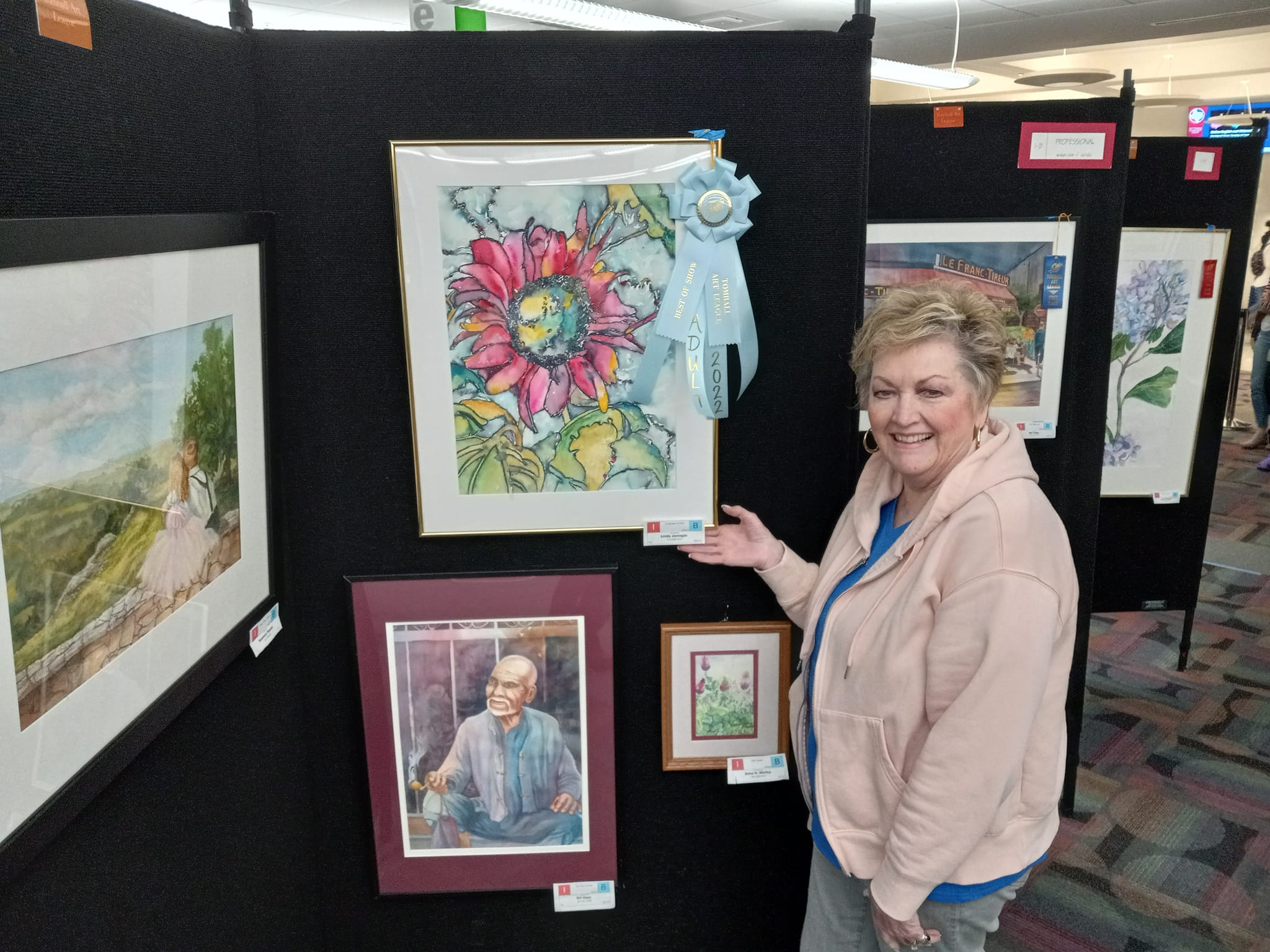 Community
Tomball Art League to Host Fall 2023 Live Show and Sale
September 11 2023
---
The Tomball Art League is pleased to announce its Fall 2023 Live Art Show & Sale.
Calling all artists! Adult and student artists, including homeschooled artists, are invited to take part in The Tomball Art League (TAL) Fall 2023 Live Art Show & Sale by entering 20 and 30 works. The year's student theme will be "The Wonders of Autumn". All entries must be registered through the online system on TAL's website.
The Tomball Art League aims to promote art appreciation in Tomball and surrounding communities, to stimulate enthusiasm for the arts, to increase knowledge and skills by having renowned artists demonstrate, and to unite artists by having a common meeting place. Monthly, TAL members and guests enjoy talented guest artists from a wide variety of styles and medias, who present live demonstrations, skills development and/or lead art-related topic discussions. Along with gaining more knowledge and socializing with other local artists, TAL offers its members opportunities to share their work with each other and the public through options such as the bi-annual Art Show & Sale, local bank installations, and free website promotion via The Tomball Art League website.
The public invited to view show and buy beautiful, unique works at bi-annual sale October 20 and 21 at Lone Star College-Tomball Community Library, located at 30555 TombaII Parkway in Tomball. Entries will be judged, and first place winners critiqued by Linda Southern Vanek. Cash awards will be given for Adult Best of Show, Student Best of Show, and TAL Choice Award. A portion of the proceeds from TAL shows goes to Friends of Lone Star College Tomball Community Library to support library programming. The special guest display will be "Creating From Blind Abandon", which will be comprised of art created by and for the visually impaired.
TAL Show & Sale Schedule of Events
Registration is now open. Registration closes for adults on October 15 at 11:59 pm. Students may register through intake day on Thursday, October 19 at 5:30 pm.

Art Intake Day: Thursday, October 19 at 1:30 - 5:30 pm for pre-registered adults only and student walk-ins.
An Show & Sale, Open to Public: Friday, October 20 at 1:15 - 5:30 pm, and Saturday, October 21 from 10:00 am to 3:00 pm.
Judge critique /winners will be announced Friday, October 20 at 1:00 pm
Additional information and entry forms are available on the TAL website at www.thetomballartleague.com/shows.
Source: TAL
« BACK TO NEWS
---
LATEST NEWS
V
All
Food & Beverage
Food & Dining
Shopping
Weather
Development
Dining
Government
Home & Garden
Lifestyle
Outdoors
Pets
Transportation
Community
Non-Profit
Sports
Education
Health & Science
Religion
Groups
Entertainment