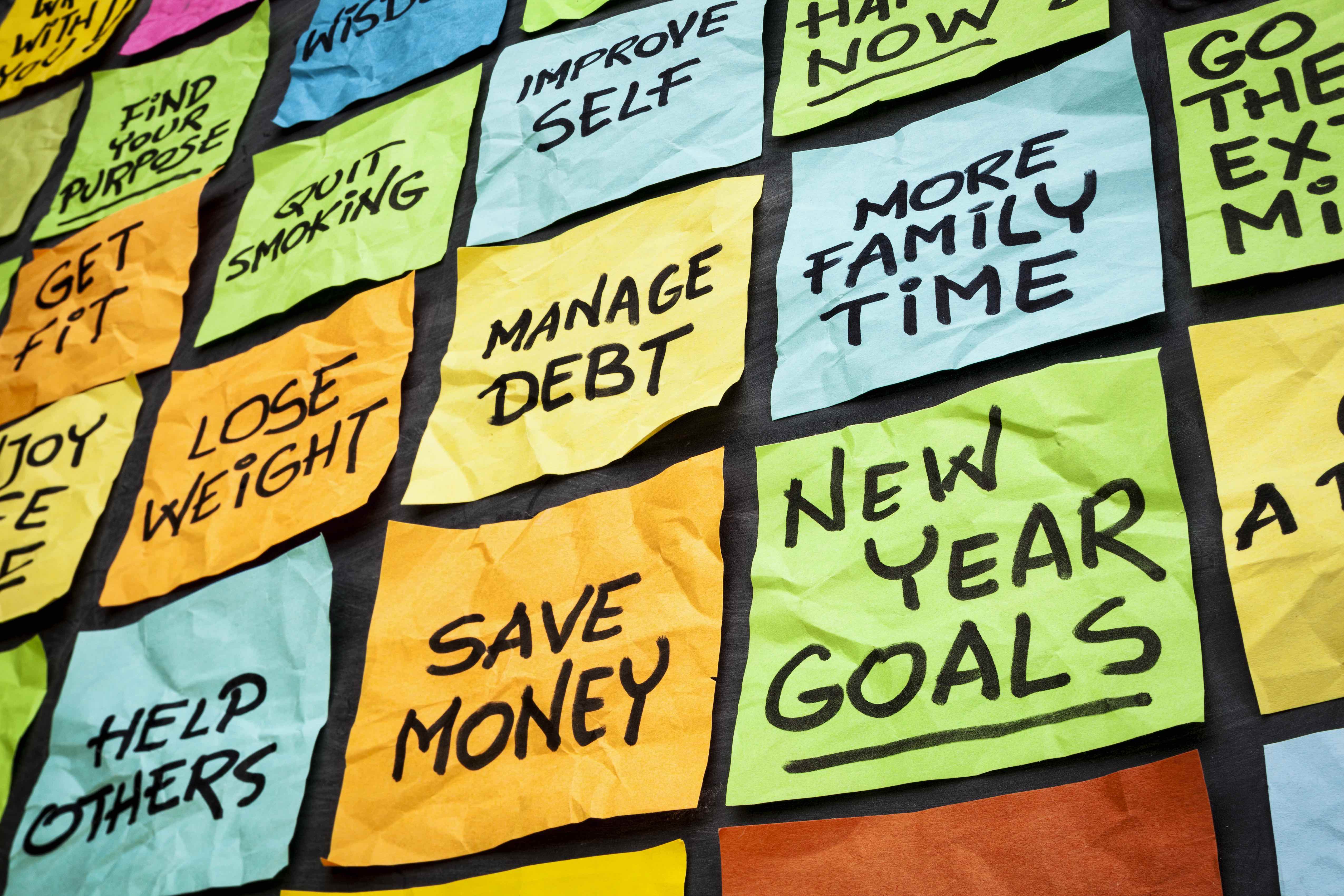 Community
Tips for Keeping Your Resolutions This Year
December 21 2021
---
TIPS FOR KEEPING YOUR RESOLUTIONS THIS YEAR
The new year feels like a new beginning, which is why so many people often set lofty resolutions during these times. While this practice can sometimes lead people to bite off more than they can chew, going after resolutions can also present great opportunities to overcome struggles with willpower, determination, and ingenuity.
So, what can you do to make it more likely that you will keep your next resolution? The following tips may help you beat the odds.
CHOOSE A SPECIFIC GOAL
Every year, millions of adults resolve to "lose weight," "be more productive," or "get in shape" during the next year. Instead of selecting such an ambiguous goal, focus on something more concrete that you can realistically set your sights on. In other words, choose a very specific, achievable goal. For example, you might commit to losing 10 pounds, making daily to-do lists, or running a mini-marathon. Be sure to make your goal realistic rather than drastic.
FOCUS ON ONE GOAL AT A TIME
Achieving even one small goal can boost your belief in yourself. For larger goals, consider breaking them apart into manageable chunks to work on one at a time. The American Psychological Association (APA) also suggests focusing on just one behavior at a time is more likely to lead to long-term success.
MAKE A DETAILED PLAN
Creating a detailed written plan can help you stick to your goal. Why is this stage so critical for success? For one thing, it allows you to consider what tactics you will use when you're faced with challenges. When things get difficult, what strategies will you use to stay on the path toward making your resolution a reality?
KEEP A RESOLUTION JOURNAL
Consider keeping a resolution journal, where you can write about your successes and struggles. Write down the reasons why you are working toward your goal so that you can refer to them during times when you feel uninspired and unmotivated. Think about what is causing you to falter (such as stress from work or home life) and how to cope effectively.
START WITH SMALL STEPS
Taking on too much too quickly is a common reason why so many New Year's resolutions fail. Starting an unsustainably restrictive diet, overdoing it at the gym, or radically altering your normal behavior are surefire ways to derail your plans. Instead, focus on taking tiny steps that will ultimately help you reach your larger goal. While it may seem like a slow start, these small incremental changes make it easier to stick to your new healthy habits and increase the likelihood of long-term success.
REMEMBER THAT CHANGE IS A PROCESS
Those unhealthy or undesired habits that you are trying to change probably took years to develop, so how can you expect to change them in just a matter of days, weeks, or months? Be patient with yourself. Understand that working toward your resolution is a process. Even if you make a misstep or two, you can restart and continue on your journey towards your goal. It may take longer than you would like to achieve your goals, but remember that this is not a race to the finish. Once you have made the commitment to changing a behavior, it may be something that you continue to work on for the rest of your life.
GET SUPPORT
Yes, you've probably heard this advice a million times, but that is because the buddy system actually works. Having a solid support system can help you stay motivated and accountable. Camaraderie makes sticking to your resolution more fun, too. So, ideally, find a like-minded pal or loved one to join you in your goal.
LEARN AND ADAPT
Encountering a setback is one of the most common reasons why people give up on their New Year's resolutions. If you suddenly relapse into a bad habit, don't view it as a failure. The path toward your goal is not always a straight one, and there will often be challenges along the way. Instead, view relapses as learning opportunities. If you are keeping a resolution journal, write down important information about when the relapse occurred, what might have triggered it, and what you might do differently next time. By understanding the challenges you face, you will be better prepared to deal with them in the future.
------
The yearly ritual of resolution setting doesn't have to be an annual disappointment. Sometimes, the difference between success and failure is simply choosing the right goal and the process you use to go about achieving it. Most importantly, remember to be kind and flexible with yourself and to celebrate any and all progress along the way. It's not just the end goal that matters—it's the journey along the way.
By Kendra Cherry, www.verywellmind.com
« BACK TO NEWS