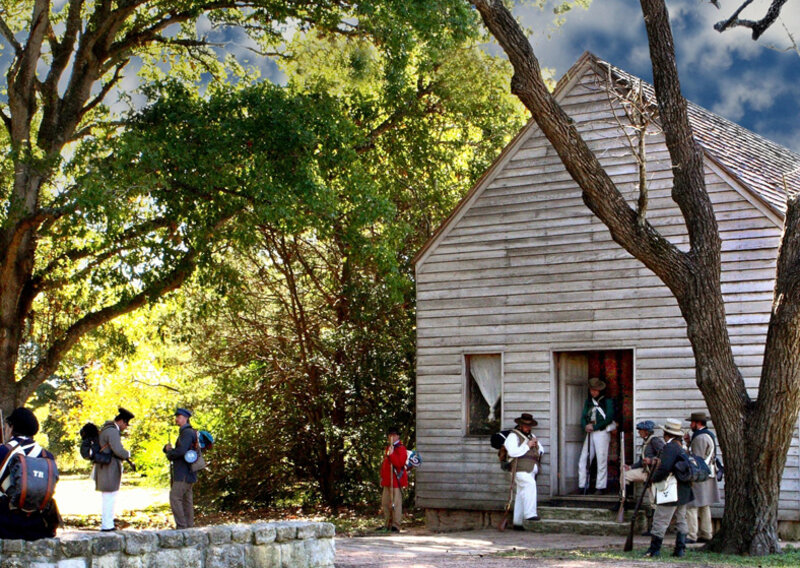 Community
Texas Independence Day
March 02 2022
---
On this day in 1836, the Texas Declaration of Independence was adopted in what is known today as Washington-on-the-Brazos.. With this document signed by 59 delegates, settlers in Mexican Texas officially declared independence from Mexico and created the Republic of Texas.
Interestingly, it is not an official state holiday whereby offices are closed, but instead a "partial staffing holiday"; state offices are required to be open on that day but with reduced staffing.
WASHINGTON ON THE BRAZOS STATE HISTORIC SITE
Located on 293 acres of lush park land, the picturesque Washington on the Brazos State Historic Site gives visitors unique insights into the lives and times of the 59 delegates who met on that very spot on March 2, 1836 to make a formal declaration of independence from Mexico. From 1836 to 1846, the Republic of Texas proudly but precariously existed as a separate and unique nation. Washington on the Brazos is, indeed, "Where Texas Became Texas."
Washington on the Brazos State Historic Site has many onsite attractions open daily, as well as an incredible year-round schedule of events and programs. On the grounds of this Texas Historical Commission-run state historic site is the Star of the Republic Museum; Independence Hall; and Barrington Plantation. The site's Visitor Center features interactive exhibits which present a timeline of the Texas Revolution; it also houses the spacious Museum Store, which offers snacks and a wide range of Texas-themed items. All visitors are encouraged to start with the Visitor Center. This facility is free to the public and is the best place to gather information at the site, Star of Republic Museum, Independence Hall, Barrington Plantation, and purchase entry tickets.
Washington on the Brazos State Historic Site is the core of the Republic of Texas Complex, which also includes Fanthorp Inn—a wonderfully preserved 19th century stagecoach inn located nearby in Anderson, TX. A visit to this significant historic site is a must for all Texans and newcomers alike!
Site open daily from 8 AM – 5 PM
Visitor Center open from 10 AM – 5 PM
For more information about this historic site, visit their website.
« BACK TO NEWS