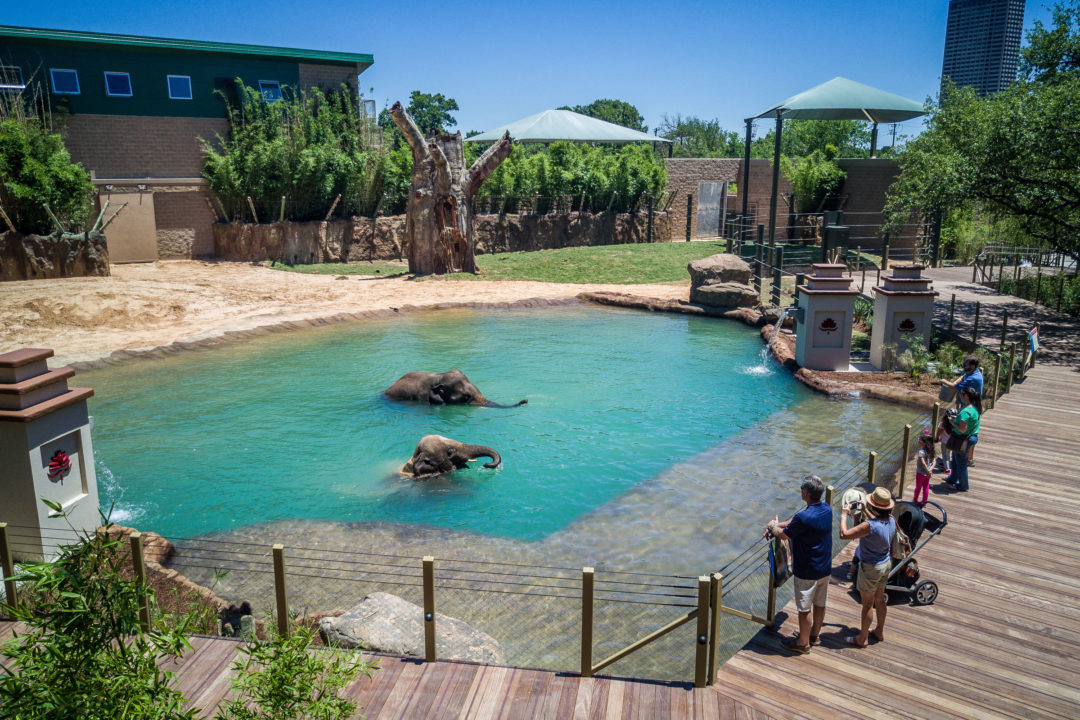 Community
National Zoo Lovers Day
April 08 2022
---
Today is National Zoo Lovers Day! Did you know that the Houston Zoo is the second most visited zoo in the United States? It's for good reason - they are home to over 6,000 permanent residents, carefully crafted ecosystems that captivate the imagination, animal feeding opportunities, interactive play areas for guests and so much more.
Our Zoo gives guests the opportunity to experience animals from around the world, inspiring action to save wildlife. Each year, the Houston Zoo welcomes over two million guests and through their admission ticket or membership, help fund efforts to protect the counterparts of every species at the Zoo, in the wild. Through guests visiting the Zoo, this incredible organization supports 49 wildlife conservation projects in 27 countries around the world.
Not only are there opportunities to experience animals from afar, there are exhibits that showcase animals from our great state. The Texas Wetlands exhibit brings together three native Texas species — bald eagles, whooping cranes, and American alligators — in a lush wetland habitat. Guests can see and learn about how these fascinating creatures live, what they eat and what we can do to help protect them.
For those who want to experience a little hands-on fun, the Zoo hosts a children's zoo section, water park, iconic carousel and a unique nature play area. With several souvenir shops, concession stands and restaurants, the Zoo offers plenty of activities that your family can enjoy all day long. There are also many beautiful areas like the Reflection Pool to enjoy a family picnic. And while you're in the area, don't forget about Hermann Park across the street, Miller Outdoor Theater, the Museum District, and so much more. Membership opportunities are available for the Zoo lovers of H-Town who wish to visit often.
Capture the imaginations and awe of your loved ones while experiencing the many wonders our Houston Zoo has to offer. The best part - making memories and sharing in the beauty of nature together with those you care about most.
« BACK TO NEWS