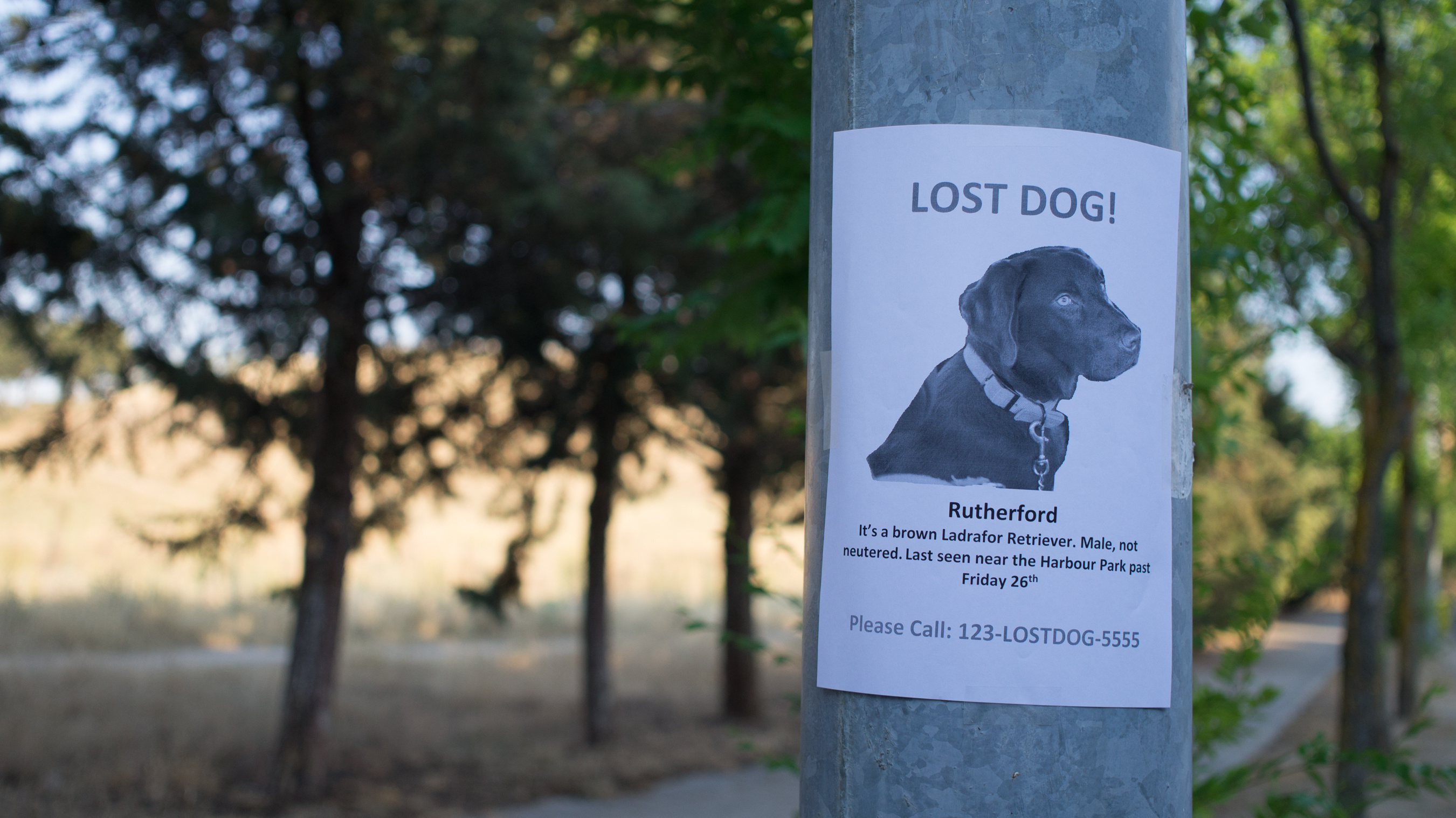 Community
National Lost Dog Awareness Day
April 23 2022
---
Each day, thousands of dogs go missing across the country. Whether from fear over a loud noise, an open back door, bolting to chase a squirrel or some other unexpected event, losing a dog can be a very stressful and sad time. On National Lost Dog Awareness Day, there are several ways you can do your part to help reunite furry friends with their owners (including your own) and utilize your local network to find and reunite lost dogs.
Microchipping: Veterinarians perform noninvasive microchipping everyday and it is more affordable now than ever. To learn more about microchipping, visit the American Veterinary Medical Association website.
Dog Tag: A dog tag is an inexpensive, easy way to identify your beloved pet. Pet supply stores, and even some drug stores and grocery stores, have kiosks that make creating a dog day easy, quick and affordable. Attach the dog tag to a secure collar that reflects your dog's personality and you're all set!
GPS Device: In our high tech world, there are many options available for GPS tracking to keep close tabs on the location of your pet. Check out this website to see what kinds of GPS tracing devices could work for your dog.
Photos: Be sure to retain current photos of your pet so that if they become missing, you have a recent photo of them for posters, website listings, Facebook posts, etc.
Local Lost Pet Resources
Katy
Lost & Found Pets of Katy via PawBoost
Lost Pets Near Katy via Pet Key
Lost & Found Pets via LostMyDoggie
West Houston
Lost and Found Pets via PawBoost
Lost Pets Near 77084 via Pet Key
CAP (Citizens for Animal Protection)
Cypress/Tomball
Lost and Found Pets Near Cypress via PawBoost
Lost Pets Near Cypress via Pet Key
North Houston
Lost and Found Pets Near 77073 via PawBoost
Lost Pets Near 77073 via Pet Key
Lost Pets Near 77073 via LostMyDoggie
« BACK TO NEWS