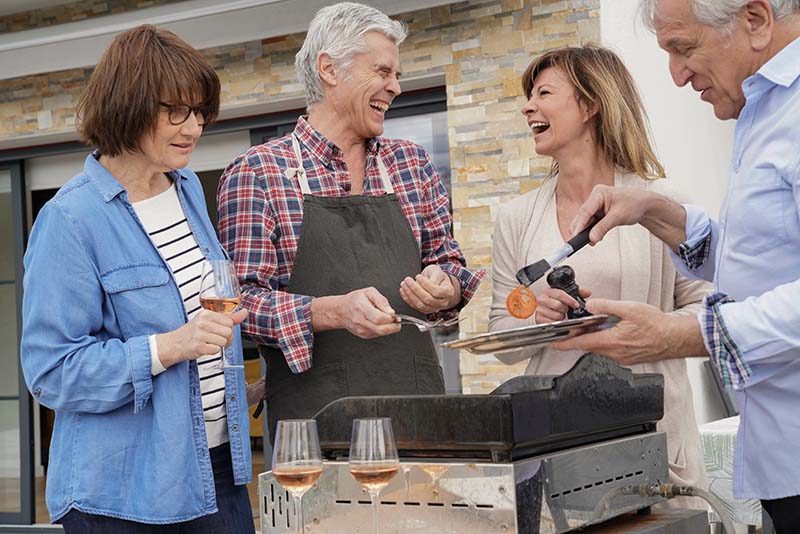 Lifestyle
National Good Neighbor Day
September 28 2022
---
Good Neighbor Day: September 28th
Neighbors are an integral part of our social lives - whether at home or at work. Good Neighbor Day on September 28th is an annual holiday that promotes neighborliness and kindness towards people who surround us.
How to Celebrate?
Be kind to your neighbor - at home or elsewhere.
If you don't know your neighbors well, maybe today is your chance to go up to them and strike up a conversation.
Bake some goodies and share them with your neighbors. Bring them to work for your work neighbors.
If you have children, invite your fellow neighbors with children to have a play date.
Offer to help your neighbor with a home project like raking leaves, cleaning gutters or replacing fence pickets. This kind of assistance is especially appreciated by our senior and single-mom neighbors.
Invite your neighbors to your home for a meal or a cup of morning coffee.
If you know that a neighbor has been going through a difficult time, offer to prepare and deliver a meal to their home.
Make plans to attend your neighborhood's next community event.
Contact your HOA Board or community management team to inquire about organizing a community engagement event or community service project, or roll both into one event!

Schedule a food and clothing donation drive in support of a local charitable organization
Plan a community garage sale in your neighborhood park (in cooperation with your neighborhood's leadership) and donate all proceeds to a local charitable organization
Organize a fall festival, trunk or treat, Thanksgiving "feast" luncheon and play time at the park, or a special visit from Santa with cookie decorating and Christmas carols
Did You Know…
…that the word neighbor comes from the Old English word neahgebur, where neah means near and gebur means inhabitant?
On September 28th, National Good Neighbor Day is celebrated. This annual holiday was first proclaimed by President Jimmy Carter in 1978. Mrs. Becky Mattson from Lakeside, Montana came up with the idea of a national holiday recognizing the importance of good neighbors in 1971. In 1978, U.S. President Jimmy Carter announced the creation of a national day aimed at raising public awareness that good neighbors help achieve human understanding and build strong, thriving communities. Since then, National Good Neighbor Day has been acknowledged by various levels of government and is celebrated every year. The holiday was originally celebrated on the fourth Sunday in September, but in 2003 its date was changed to September 28th. National Good Neighbor Day is the perfect occasion to honor the people who make significant contributions to creating safer neighborhoods and stronger communities across the United States.
Sources: AwarenessDays.com and TimeAndDate.com
« BACK TO NEWS