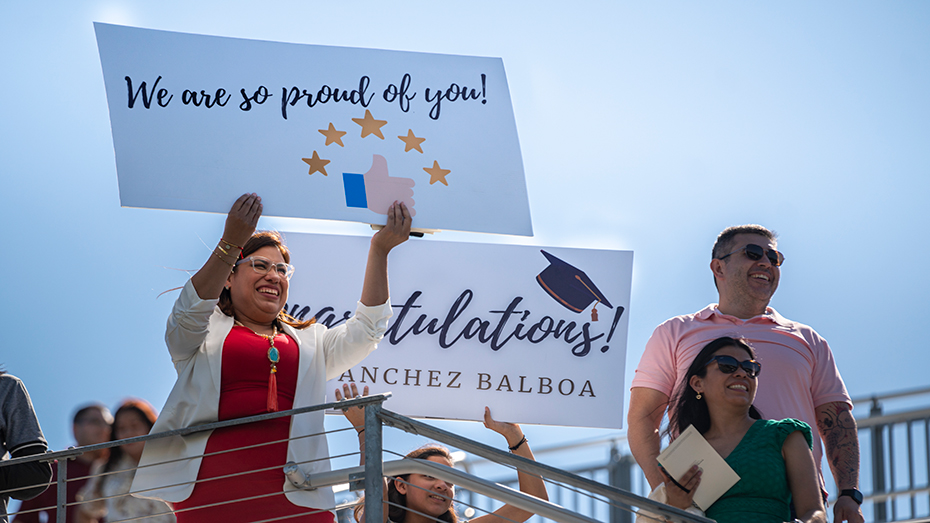 Education
More Than 2,000 Members of Spring ISD's Class of 2023 to Cross the Stage
May 25 2023
---
The Spring Independent School District will hold high school graduation ceremonies on June 1-3 for more than 2,000 members of the Class of 2023. The ceremonies will take place at Planet Ford Stadium (23802 Cypresswood Drive, Spring, TX 77373)
"After facing numerous challenges over the past few years, it is with great joy and pride that we gather to celebrate the accomplishments of our graduating Class of 2023, " said Spring ISD Superintendent Dr. Lupita Hinojosa. "Each ceremony will mark a significant milestone in the lives of each student walking the stage, as this senior class has faced exceptional adversity. These students went on Spring Break in 2020 at the onset of the COVID-19 pandemic, not knowing that they would not return for quite some time. They endured remote learning and a mask-required school year, and did not return to 'normal' until this school year. They have overcome these obstacles with resilience and determination, and I look forward to recognizing our seniors as we celebrate their achievements."
New this year, the district is adding a graduation ceremony to the schedule for the newly established Momentum High School. This will be the first class of graduates for the school, which opened for the 2022-23 school year.
For parents, families and friends unable to attend in person, all graduation ceremonies will be livestreamed on the district website in real time atspringisd.org/graduation, including complete information, stadium rules, and driving directions.
Please note, the district will monitor weather conditions and will keep everyone informed should any schedule changes occur.
Spring ISD Class of 2023 Graduation Schedule
Momentum High School
3 p.m., Thursday, June 1
Spring Early College Academy
7 p.m., Thursday, June 1
Dekaney High School
8 a.m., Friday June 2
Carl Wunsche Sr. High School
7 p.m., Friday, June 2
Spring High School
8 a.m., Saturday, June 3
Westfield High School
7 p.m., Saturday, June 3
Source: Spring ISD
« BACK TO NEWS
---
LATEST NEWS
V
All
Food & Beverage
Food & Dining
Shopping
Weather
Development
Dining
Government
Home & Garden
Lifestyle
Outdoors
Pets
Transportation
Community
Non-Profit
Sports
Education
Health & Science
Religion
Groups
Entertainment