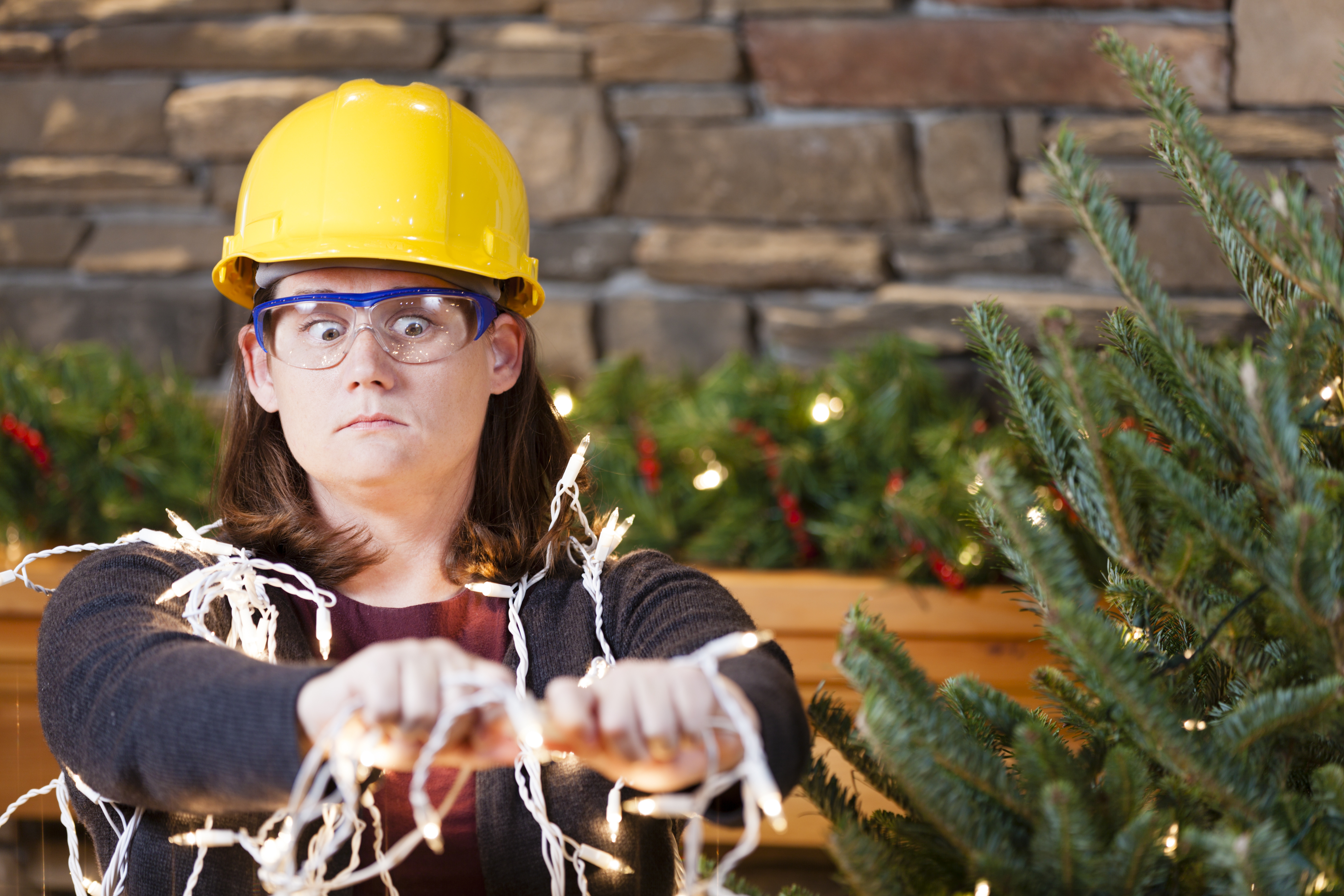 Community
Keeping Safe During the Holidays
December 03 2021
---
Just a few tips to keep your holiday season free from accidents and injuries:
Christmas Trees

Purchase green, moist Christmas trees, never old or brittle.
Check the needles. Try to find a tree with needles that bend instead of break.
After purchasing a live tree, be sure to cut the bottom of the tree to expose new wood that will be able to soak up water. Always keep live trees watered.
Keep trees (and any other combustibles) away from ignition sources. Ensure that artificial trees are fire resistant and UL (Underwriters Laboratory) or FM (Factory Mutual) listed.
Make sure the base is steady so the tree won't tip over easily.

Christmas Lights and Extension Cords

Only use UL or FM approved extension cords.
Make sure the extension cord is large enough to carry the intended load (the thicker the cord, the greater the load it should be able to carry without overheating).
Inspect the cord for damages.
Do not overload outlets! Use surge protectors if multiple outlets are needed. Immediately replace any broken bulbs that have exposed filaments.
Never use electric lights on old metal artificial trees.
Don't run cords through doorways or under rugs. The insulation on the cords can become damaged if the door closes on the cord, or if people step on it under the rug, causing a potential fire and/or shock hazard.
Match plugs with outlets.

Toys and Ornaments

Purchase appropriate toys for the appropriate age. Some toys designed for older children might be dangerous for younger children.
Toys with sharp points, sharp edges, strings, cords or parts small enough to be swallowed should not be given to small children.
Place older ornaments and decorations that might be painted with lead paint out of the reach of small children and pets.

Parties

Never drink and drive.
Provide non-alcoholic drinks for designated drivers and other guests.

Space Heaters, Fireplaces and Candles

Thousands of deaths are caused each year by fire, burns and other fire-related injuries, and December is the top month for fires caused by candles in the home.
Homeowners should remember to keep anything flammable at least three feet away from a heat source, and to have a fire extinguisher and working smoke detectors in their residence.
Space heaters should be turned off when residents leave a room or go to bed, and wood-burning fireplaces should be cleaned and inspected each year before use.

Turkey Fryers

The U.S. Consumer Product Safety Commission reports that since 2004, there have been more than 100 reported turkey fryer incidents, including burns, explosions and carbon monoxide poisoning.
These incidents have led to more than $5 million in property loss.
Those wanting to fry a turkey should remember to fully defrost and dry the turkey before placing it in the oil.
The fryer should never be left unattended and a grease-rated fire extinguisher should be kept on-hand.
In addition, the fryer should be located away from any combustible plants, trees or structures, and should not be used in rain or snow.

Food Poisoning

Improper food-handling and preparation can lead to serious illness.
Holiday chefs should remember to keep raw meat, poultry and seafood away from other foods, during both shopping and preparation.
The holiday turkey should be cooked to a minimum internal temperature of 165 degrees Fahrenheit.
Once food is served, hot foods should be kept hot and cold foods should be kept cold. Any perishable foods left out for two hours or more should be discarded.

Holiday Travel

Many people choose to travel during the holidays by automobile, which has the highest fatality rate of any major form of transportation.
Experts recommend that drivers monitor their route for disruptions ahead of time and minimize distractions while behind the wheel.
Motorists should plan to leave enough time to reach their destination so that they don't feel they need to speed on the roadway.
The driver and all passengers should remember to use their seat belt, and all infants and toddlers should be secured in a properly installed car seat or booster.
« BACK TO NEWS