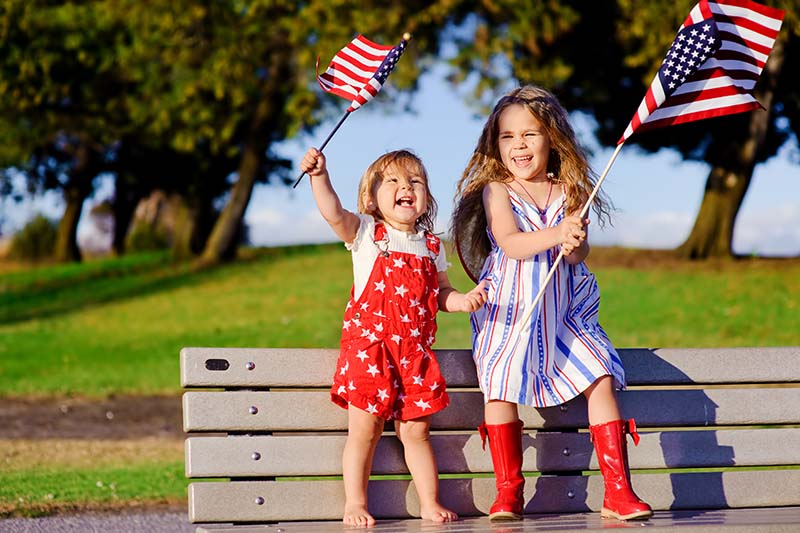 Community
Happy 4th of July!
July 04 2022
---
On July 4, 1776, the Second Continental Congress unanimously adopted the Declaration of Independence, announcing the colonies' separation from Great Britain. The Constitution provides the legal and governmental framework for the United States, however, the Declaration, with its eloquent assertion "all Men are created equal," is equally beloved by the American people.
Philadelphians marked the first anniversary of American independence with a spontaneous celebration, which is described in a letter by John Adams to his daughter, Abigail. However, observing Independence Day only became commonplace after the War of 1812. Soon, events such as groundbreaking ceremonies for the Erie Canal and the Baltimore and Ohio Railroad were scheduled to coincide with July 4th festivities.
Ways to Celebrate
Still looking for a fireworks show near you? While several events have been cancelled due to dry conditions, there are still a few places where you can safely view the fireworks! Check out our Community Events section to find out when and where you can experience beautiful fireworks with your loved ones.
Remember, many neighborhoods and cities have restrictions on fireworks due to noise and safety concerns. Please be courteous of your neighbors, your neighborhood and your local area by researching and abiding by the rules and regulations concerning fireworks in your neighborhood. Enjoy the holiday safely with your loved ones!
« BACK TO NEWS