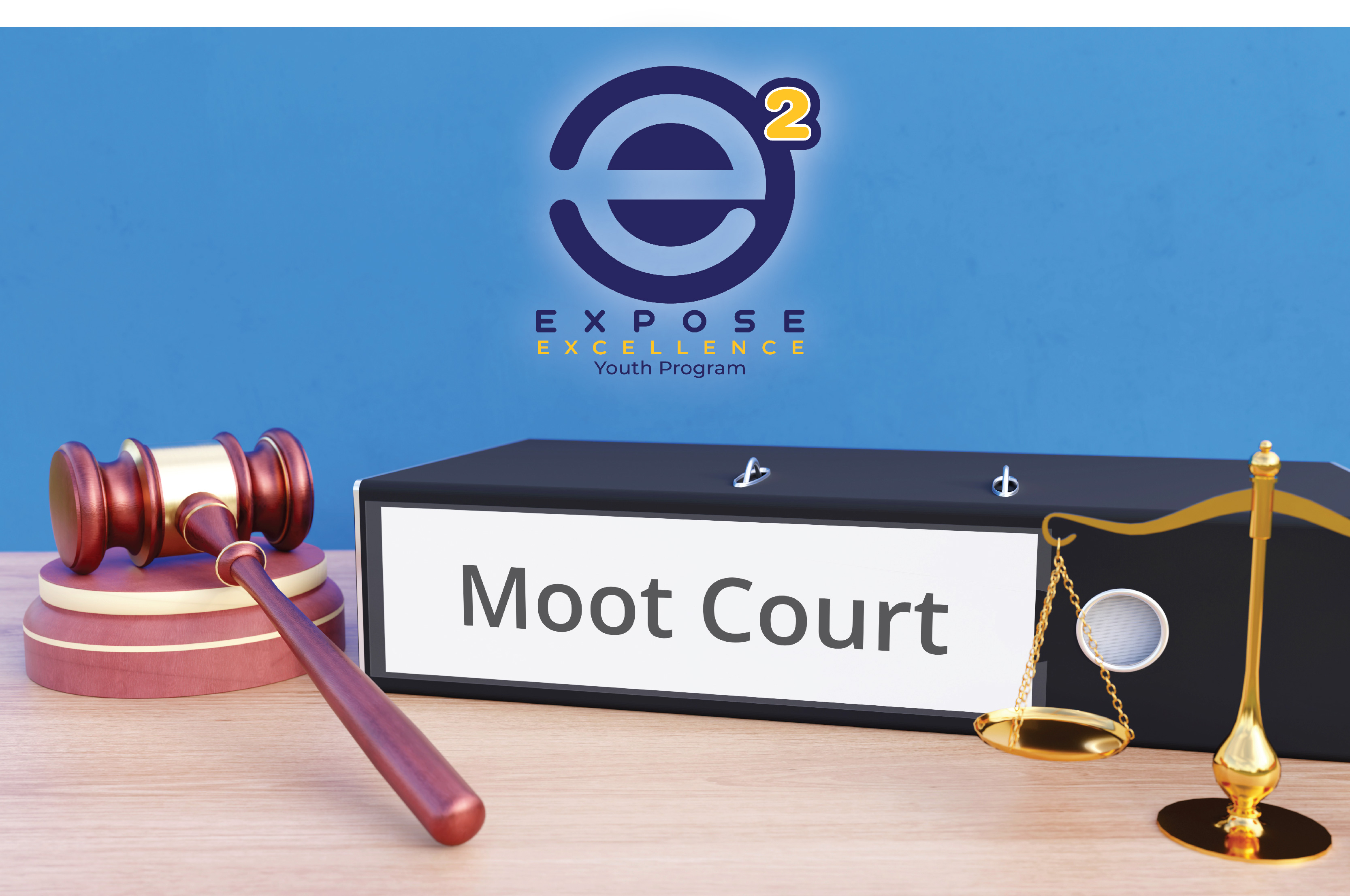 Community
Expose Excellence Youth Program to Host Moot Court Tournament
September 06 2023
---
In collaboration with the Fort Bend District Attorney's Office, the Expose Excellence Youth Program is hosting the inaugural Youth Moot Court Tournament this fall. Open to all Fort Bend County high school students, the event aims to engage and encourage youth to pursue a career in law by providing an experience with professionals in this career field.
One team from each high school in Fort Bend County will participate in the tournament, with a total of 24 teams. Each school is allowed to register one team comprised of four students and one alternate currently enrolled at that school between ninth and twelfth grade to represent them at the tournament. The Fort Bend District Attorney's Office will provide attorneys to each team to serve as mentors and coaches of the moot court competition.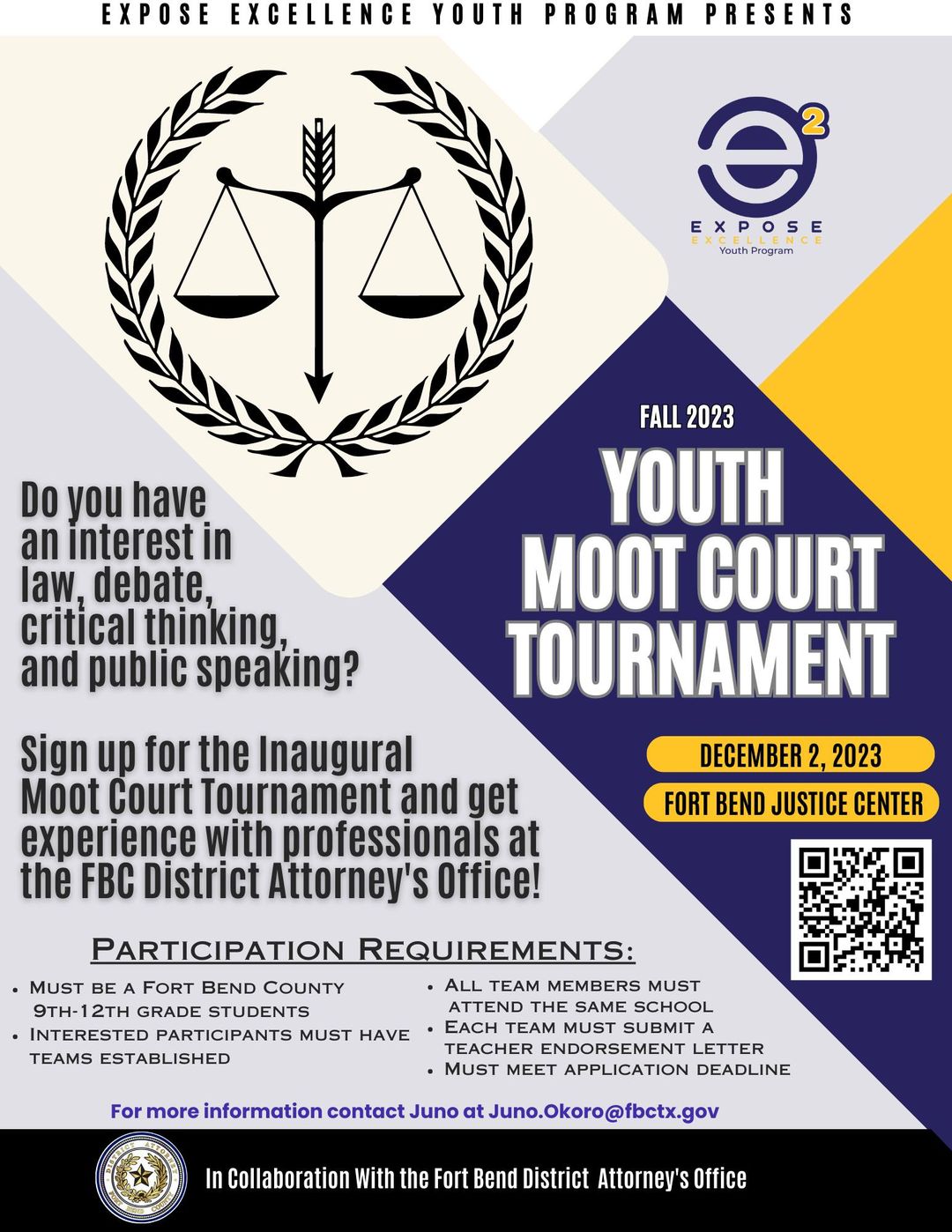 Teams are expected to familiarize themselves with the case materials and come prepared at every session with their assigned attorneys. Teams, teachers, and attorneys should collectively decide and schedule which dates they can meet. Scheduled meetings may take place on campus or virtually. Each team must upload an endorsement letter from a school teacher or counselor. Applicants cannot have any prior offenses and applications must be completely submitted virtually to be considered in the selection process.
Applications opened September 1 and the deadline to apply is September 29 at 5:00 PM. Click here to apply online. Questions about the tournament can be directed to Juno Okoro atJuno.Okoro@fbctx.gov.
Source: EEYP
« BACK TO NEWS
---
LATEST NEWS
V
All
Food & Beverage
Food & Dining
Shopping
Weather
Development
Dining
Government
Home & Garden
Lifestyle
Outdoors
Pets
Transportation
Community
Non-Profit
Sports
Education
Health & Science
Religion
Groups
Entertainment