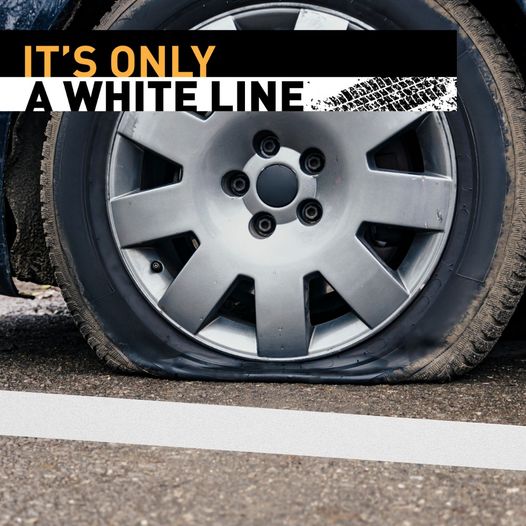 Lifestyle
Cy-Fair Fire Department Offers Roadside Safety Tips
April 15 2023
---
Flat tires are the second most common cause of breakdowns on the freeway. If you have a flat tire and your car can be moved, it's safer to drive to the next exit than stay on the freeway. A rim can be replaced, a life cannot. (Houston TranStar)
If you experience a flat tire on the highway:
Don't stop in traffic.
If you're on the interstate or highway, pull over to the shoulder as soon as possible, then drive slowly to exit the highway. If you're in an urban area, pull over into a parking lot or driveway. And if you're in a rural area, pull off the road anywhere it's safe to do so.
Use proper signaling when getting off the main lanes. Do not aggressively pull your vehicle over as we do not want you to cause an accident.
Get your vehicle completely away from the roadway before attempting to change a tire.
Be aware of your surroundings.
At night, do not forget to turn on your hazards. The Cy-Fair Fire department recommends that you do not attempt to change your tire on a dark roadway.
If you need to exit your vehicle while on the shoulder, exit from the door away from traffic, if possible. Make yourself highly visible. A safety vest can be purchased at any auto store and can be stored under your seat for emergencies.
Call your vehicle assistance provider to assist if you cannot get off the roadway.
For more safety tips from the Cy-Fair Fire Department, please visit cyfairfd.org/safety-tips.html.
---
About Cy-Fair Fire Department
Harris County Emergency Services District #9 (HCESD #9) is a political subdivision of the State of Texas and serving the Cy- Fair area as a taxing district to support your emergency services, such as fire suppression and ambulance services (EMS). Established in 1984, the district is governed by a board of five commissioners who are elected for 4 year terms. They must be residents or property owners in the district. For more information, please visit cyfairfd.org.
« BACK TO NEWS
---
LATEST COMMUNITY NEWS
V
All
Development
Dining
Government
Home & Garden
Lifestyle
Outdoors
Pets
Transportation
Community
Non-Profit
Sports
Education
Health & Science
Religion
Groups
Entertainment